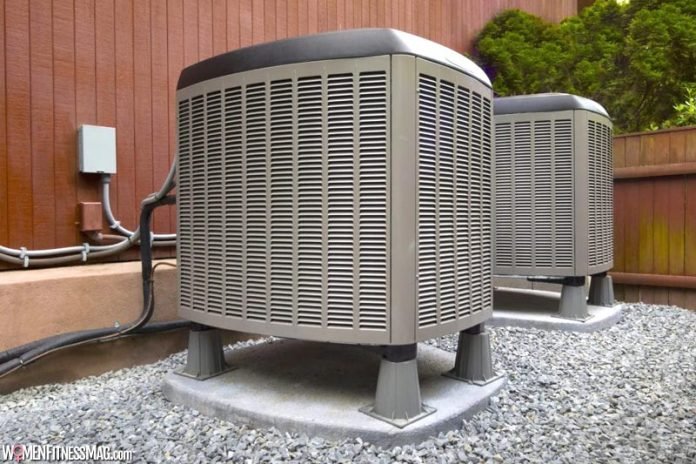 What to Know When Purchasing an HVAC System :Homeownership is steadily growing as the spread of COVID-19 slows down. In 2020 house sales spiked at 820,000—the highest increase seen in this recent decade. As people are getting themselves in a better spot financially, many folks are looking towards moving into new homes. Homes represent a new beginning for many individuals as they try to put the torment of 2020 behind them.
When becoming a homeowner, there are many responsibilities that need to be considered. One of the most important things which will need to be taken care of at a new house is the HVAC unit. This machine is what controls the air conditioning and heating of a home. When looking at having one of these units replaced, installed, or just repaired there are a few things which you should remember. Below are a few tips to consider when dealing with an HVAC system.
Find a high-efficiency HVAC unit.
When you purchase any new products, you want to ensure that you are buying the best of the best. This fact stays the same when you are purchasing a new HVAC system. These systems are expensive and technically daunting for the layman, and will provide your house with air conditioning and heat if you get a great system. For these reasons and many more, you want to purchase a new HVAC system that is highly efficient. When you begin the process of purchasing a HVAC system, look at finding an HVAC system that you can afford, and that will work best with your home.
One of the best ways to find an HVAC unit that operates at high efficiency is to check with a licensed HVAC repair person. They'll be able to let you know which HVAC systems will work best to provide you with the efficiency that you want. When you purchase a high-efficiency air conditioning or heating unit, another great thing is that you will be able to cut down on heating and cooling costs by about 30 percent. In some cases, the costs might push you more in the direction of getting a standard efficiency system rather than a high-efficiency system. The benefits for financial savings (and for energy efficiency in your home) will be higher if you add a high-efficiency HVAC unit to your home.
Locate the right HVAC technician.
Finding the best-qualified person to handle a task that you're paying for is essential. For instance, let's say you want to find a new caregiver for your preschool or kindergarten-aged child when you're not at home. You'll first want to find someone who made it a point to look into career paths for those who want to support kids. This person will need to have a love for children, and not just treat such a career path as a normal 9-5. You want someone who might have done an internship with another caregiving or babysitting service. Maybe they have a background as a social worker—this experience provides a huge support system for children. At the end of the day, you want to find someone who has a passion for taking care of children, and has received the best training around perform their jobs.
When looking for an HVAC technician, you want someone who has followed the same route as the well-qualified, caregiver that you were looking into. You want to find a licensed worker who knows the ins and outs of working with an HVAC unit. This HVAC contractor should know how to deal with a central air conditioner, a heat pump system, a compressor, and even a British thermal unit. Do your best to find a technician who will take the time to instruct you on the HVAC repairs which are being done. Also find someone who will be open and honest about the costs associated with such repairs. When you locate the right HVAC technician, this is the best way to save yourself time, stress, and worry. In the long run, you'll have your HVAC unit repair needs taken care of by this qualified individual time and time again, and won't have to worry about whether they're doing it well.
Compare your warranties.
As you conduct your HVAC unit search, research HVAC manufacturers and their warranties. You want to make sure that you aren't wasting your money on what will become a costly purchase. Just as much as you want to ensure that you hire the best HVAC contractor to install your unit, that same level of importance needs to be placed on the manufacturer and warranty. A warranty can save you a lot of time and headache as some of the parts, and sometimes repairs are covered by such plans. Doing your homework by comparing the warranties of air conditioning units can help you over time.
Related Videos about What to Know When Purchasing an HVAC System :
What is an HVAC System and How Does It Work?
Top 3 Things to Consider When Buying a HVAC System
Purchasing a New HVAC System
What to Know When Purchasing an HVAC System
what to ask when buying a new hvac system, tips for buying new hvac system, what to look for when buying a new ac unit, best hvac systems 2020, what to look for when buying an air conditioner, hvac buying guide, what to look for when buying a furnace and air conditioner, what to look for when replacing hvac,