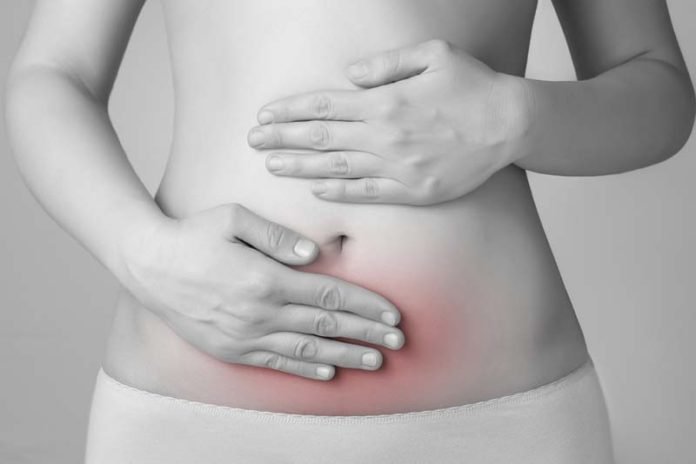 What's Causing Your Abdominal Pain? When it comes to being a woman, abdominal pain is a common health complaint. You might think of your abdomen as simply your stomach area, but the region of the body actually encompasses everything between your diaphragm and pelvis where digestion occurs and the reproductive system sits.

Abdominal pain may range from mild to severe and arrive in short, acute instances or prolonged, chronic bouts. Pain in the abdomen doesn't always require medical attention, especially if short-lived because it is typically a result of:
Indigestion
Gas
Menstrual cramps
Muscle strain
Injury
Other causes of acute abdominal pain which dissipates with time or medical treatment includes ectopic pregnancy, kidney stones, bladder inflammation, UTI, appendicitis, stomach flu, diabetic ketoacidosis, or diverticulitis.
For chronic intermittent abdominal pain which comes and goes as flare-ups chronically over time, women might be dealing with other medical issues that may (or may not) require evaluation from a doctor. Accordingly, if you would like to learn more about some of the different ways to relieve abdominal pain, then you can find a wide range of helpful resources online by visiting health websites such as Rolling Paper. Just remember to always speak to a medical professional if you have any concerns, or if your pain seems to be getting worse.
Hernia
Did you know that your intestines can actually protrude through the wall of tissue which holds it in? If the wall is weak or damaged, strain can cause a loop of intestines to bulge through – this is known as a hernia. In women, an inguinal hernia is just that, the intestines poking through the lower abdominal wall resulting in a visible bulge that is tender and swollen. Abdominal pain and groin pain are often worse when coughing, bending over, or lifting something, but a hernia belt for women can help mitigate those symptoms.
A hiatal hernia on the other hand results when the intestines protrudes through the hiatal opening in the diaphragm which is meant for the esophagus to travel down to the stomach. A little bit of intestines poking up into the chest cavity can cause pain and discomfort, heartburn, belching, blood in vomit, and even difficulty swallowing.
Gastritis
A generalized term for a group of conditions which cause inflammation of the stomach lining, gastritis has the potential to cause painful stomach ulcers and even increase your risk for developing stomach cancer. Typically the result of a bacterial infection, gastritis may also be caused by drinking too much alcohol or overusing drugs such as Zantac and some pain relievers but a word of caution as Zantac cancer lawsuits are increasing.
While normal indigestion goes away within a few hours or day, continued stomach discomfort should be evaluated by a doctor to see if it is gastritis. Symptoms of gastritis include burning ache or pain in your upper abdomen, vomiting or nausea, and feeling extra full after eating.
Endometriosis
The tissue-based lining of the uterus, endometrium, which is eliminated during a woman's menstrual cycle and is replaced by new lining sometimes grows on the outside of the uterus instead of the inside. This is known as endometriosis and in severe cases can cause serious pain, discomfort, and other complications.
Because the lining on the outside has nowhere to grow, it can build up inside the abdomen, grow scar tissue, and even make some organs stick together. Cysts can form and other tissues can become irritated resulting in potential fertility problems, painful periods, pain when having sexual intercourse, fatigue, bloating, and constipation.
Ulcerative colitis
The large intestine, also known as the colon, is shaped like a long tube in your abdomen and is responsible for moving waste after digestion to be expelled from the body. When the innermost lining of the colon (and rectum) becomes inflamed and develops sores (ulcers), you experience ulcerative colitis. No cure currently exists for this potentially debilitating condition, however, prevention and treatments can mitigate flare-ups and even send a patient into remission.
Ulcerative colitis affects women just as much as men and can cause a range of side effects including abdominal pain, stool with blood or pus in it, diarrhea, fatigue, weight loss, fever, rectal bleeding, and trouble defecating. Rare complications including bone loss, liver disease, perforated colon, and dehydration may accompany severe cases.
A host of other potential health problems can lead to abdominal pain according to the Mayo Clinic including ovarian cysts, gallstones, and celiac disease. While simple aids like heating pads, car seat cushions, and over the counter pain relievers may provide temporary pain relief when completing daily tasks or driving, if symptoms persists for multiple days or weeks, seek a medical evaluation for a proper diagnoses. The earlier you take the action, the better in shape you'll be.
Related Videos:
What Causes Abdominal Pain? | Stomach Problems
Lower Abdominal Pain – Common Causes & Symptoms
Lower Stomach Pain | Top 15 Causes of Lower Abdominal Pain in Women
Lower Abdominal Pain in Women | 7 Causes of Lower Left Abdominal Pain
Causes of upper abdominal pain persisting even after taking antacids
Abdominal Pain on Right Side
Lower Stomach Pain Symptoms — Lower Abdominal Pain Treatment
Related Infographics: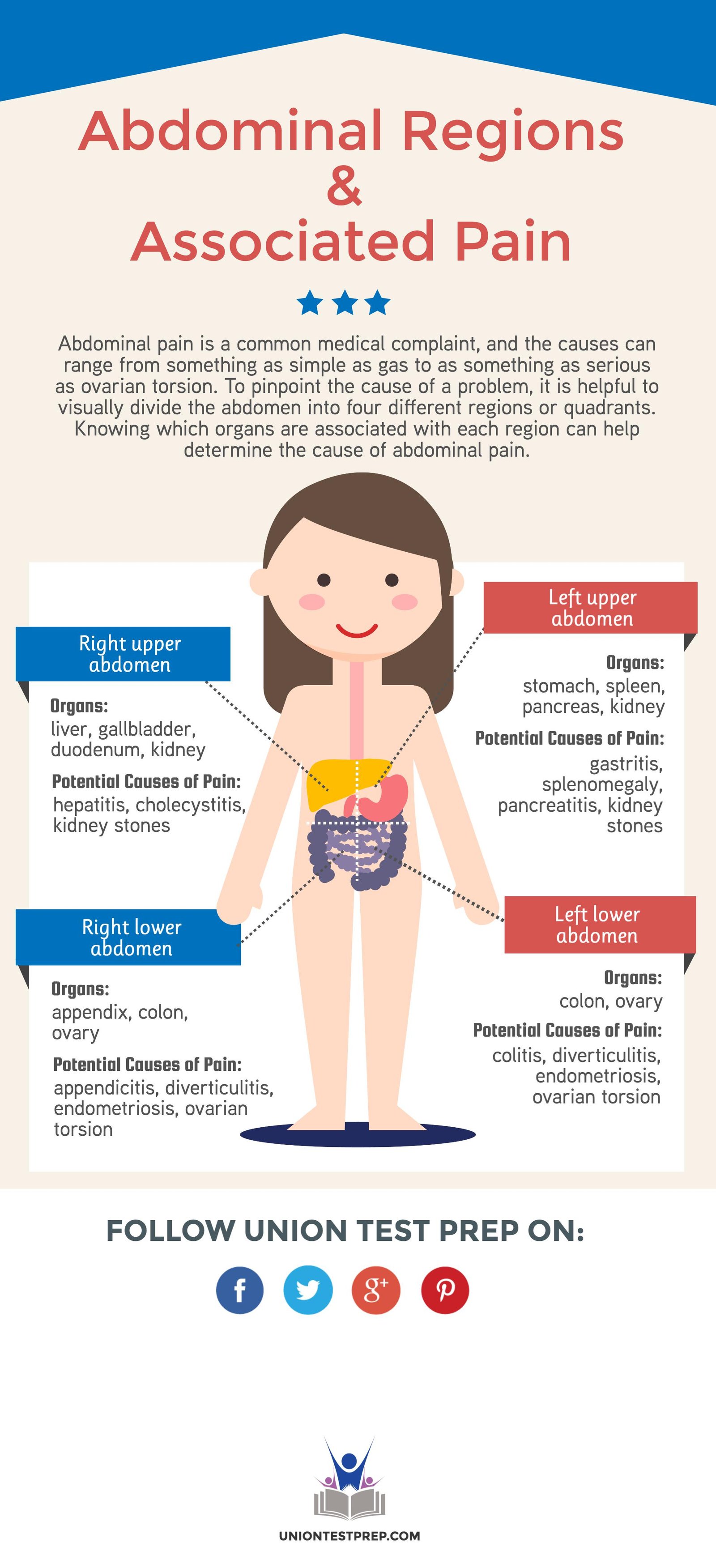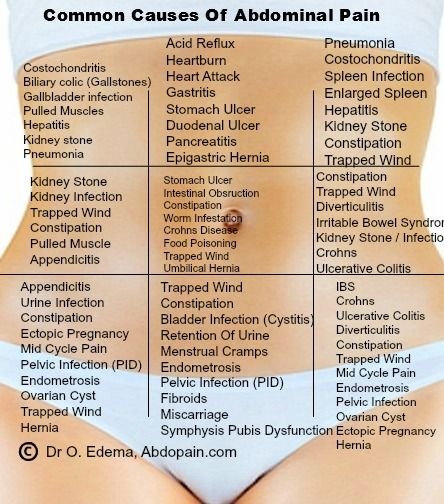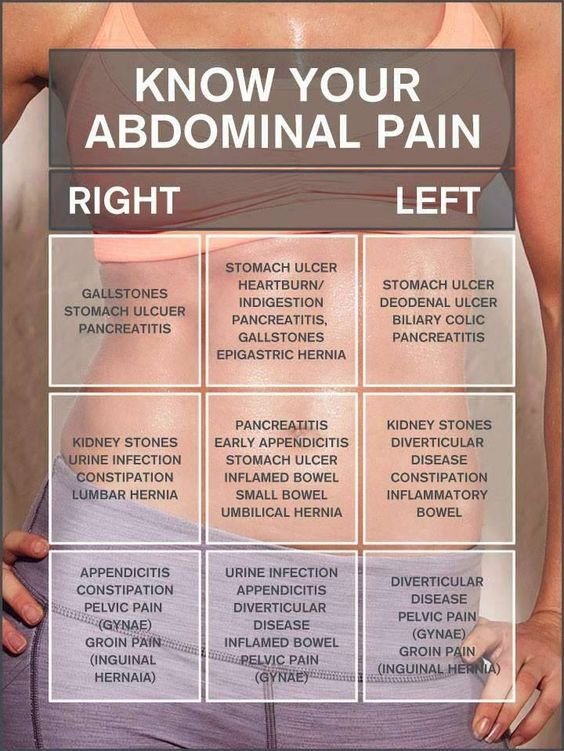 What's Causing Your Abdominal Pain?
upper stomach pain, abdominal pain left side, abdominal pain right side, stomach pain after eating, stomach pain gas, stomach pain and diarrhea, stomach pain medicine, abdominal pain during pregnancy,