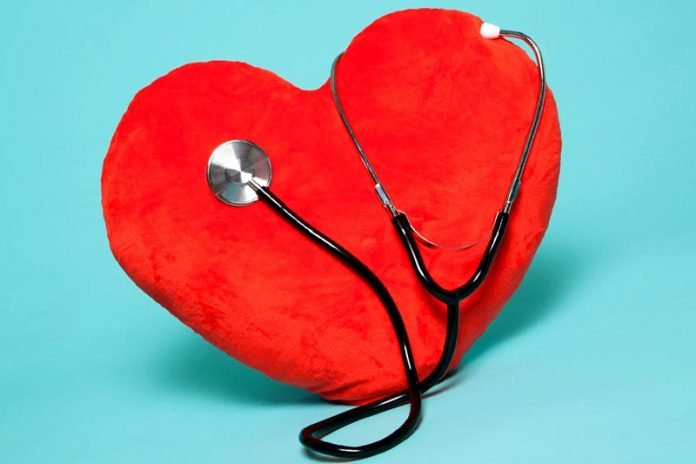 Did you know that 75 million Americans, or 1 in 3 adults, have prehypertension?
Seeing as high blood pressure can lead to a number of different health complications, this statistic is incredibly alarming.
But, what's prehypertension exactly? And, is there anything you can do to prevent it?
Check out this guide to learn everything you need to know about prehypertension.
What's Prehypertension? 
First things first, what exactly is prehypertension? To understand prehypertension, let's first talk about what blood pressure is.
Blood pressure is the force of blood as it pushes against your arteries' walls.  Arteries are what work to carry blood from your heart to other parts of your body.
While blood pressure normally rises and falls a bit throughout the day, if your blood pressure stays too high for too long, it can damage your heart and cause other health problems.
When you have consistently high blood pressure, it's known as hypertension. Prehypertension, on the other hand, means that you have blood pressure that's higher than normal, but still isn't high enough to qualify as hypertension.
Prehypertension is also known as stage 1 hypertension. In order to qualify as prehypertension, your systolic pressure (the higher number) must be 120, and your diastolic number (bottom number) must be 80.
There are certain things that put you at risk for prehypertension, which you can learn more about here.
Basically, prehypertension is a warning sign that you might get hypertension in the future.
But, the good news is, prehypertension doesn't have to turn into high blood pressure. There are steps you can take to get your blood pressure back into a normal range. Let's dive into that next.
How to Prevent Prehypertension 
Here are some things you can do to prevent prehypertension:
Eat a Healthy Diet

First things first, you need to make sure you stick to a healthy diet.

Your daily food choices make a big difference in your blood pressure numbers. While everyone's specific dietary needs are different, in general, you should be sticking to a diet that is rich in fruits, veggies, whole grains, and lean proteins.

You should also watch your levels of saturated fat and cholesterol. You should also watch your sodium intake, and try to eat foods that are rich in magnesium and calcium.

Here are some tips you can follow to make your diet healthier:

– Anytime you'd use full-fat dairy products, switch to low-fat
– Limit your meat intake to 6 ounces per day
– Try to make more meals vegetarian
– Add more dry beans and vegetables to your diet
– Instead of snacking on sweets and chips, munch on unsalted pretzels, raisins, nuts, low-fat yogurt, unsalted popcorn, or raw veggies and hummus
– Read food labels to make sure you're choosing products that are low in sodium
– Add an extra serving of fruits or veggies to all of your meals
– Watch out for canned fruits and dried fruits, as these tend to be loaded with sugar

Stay Active

In addition to eating well, you should also aim to increase your physical activity.

According to the American Heart Association, only 1 in 5 Americans gets enough exercise.

While everyone is busy, the truth is, getting enough exercise isn't as hard as you may think. Just 30 minutes of physical activity five times per week is enough to lower your blood pressure.

Swimming, cycling, walking, jogging, dancing, or even doing yard work all count as physical activity.

However, before you start a new exercise program, consult with your doctor.

Limit Alcohol Intake and Smoking

Drinking more than the recommended amount of alcohol can have an adverse effect on your blood pressure.

Smoking can also increase your blood pressure. Plus, it's one of the worst things you can do for your health.

In general, you should try to not have more than 7 drinks per week. And, when you do drink alcohol, be careful about what you choose to drink. Some drinks, like margaritas and sangria, are loaded with sugar.

On the other hand, a recent study found that red wine may help to lower your blood pressure.

Curb Stress

While the science still isn't clear as to whether or not chronic stress and high blood pressure are correlated, we do know that stress makes you more likely to overeat and skip exercise.

Therefore, it's important to find healthy ways to ease your stress. Here are some suggestions:
– Take a warm bubble bath
– Exercise or go for a long walk
– Reduce your caffeine intake
– Meditate or do yoga
– Take deep, long breaths
– Stretch
– Listen to music
– Drink tea
– Get a massage
– Hang out with your friends, family, or pet
– Try aromatherapy

Lose Weight

Even just losing a few pounds can make a world of a difference for your blood pressure levels.

This is because being obese or even just overweight can increase your chance of developing high blood pressure.

If you need to lose weight, talk to your doctor about starting a diet and exercise program that's safe and healthy for you.

Monitor Your Blood Pressure Regularly

Last but not least, make sure you're monitoring your blood pressure closely.

If you can, buy a home monitor and test your blood pressure twice a day. You should test it once in the morning and once at night.

However, don't freak out about one high reading. As we said earlier, your blood pressure levels raise and lower throughout the day. Instead, what you want to look to see how your levels change over time.

And, in addition to monitoring your blood pressure at home, you should schedule regular visits with your doctor to see how your blood pressure is doing. If your levels haven't changed, then your doctor can help you alter your diet and lifestyle, and they may even be able to prescribe you medication.
Are You Ready to Get Your Blood Pressure in Check? 
Now that you have the answer to the question, "What's prehypertension?", it's time to figure out whether or not you suffer from prehypertension.
If you do, you should implement these tips. And, be sure to check in with your doctor on a regular basis.
Also, if you liked this post, be sure to check back in for more health-related tips and tricks.
Related Videos about What's Prehypertension and How Can You Prevent It?
Hypertension, Pre-hypertension & Stroke
Understanding Prehypertension
Prehypertension increases risk of stroke
Prevent Prehypertension With Simple Steps
Is Prehypertension Real, and What Can We Do About It?
What Is Prehypertension
What's Prehypertension and How Can You Prevent It?
can prehypertension be reversed, prehypertension symptoms, prehypertension medication, what is the cause of prehypertension and the symptoms?, prehypertension diet, should i take blood pressure medication for prehypertension, prehypertension causes, prehypertension stress,