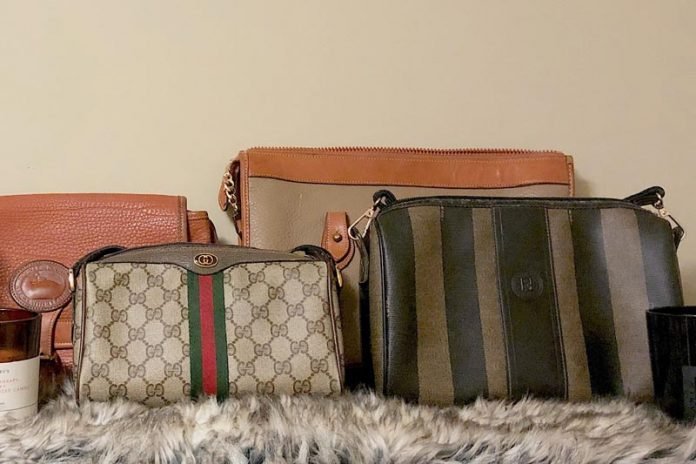 Where to Find Vintage Designer Bags Online: It's okay to dress with finesse every now and then. Elevate your look. Find out here where to find vintage designer bags online.
We all aspire to have Jeffree Star-level closets full of stunning designer handbags. Unfortunately, we're not all millionaire beauty moguls, but we still want a little luxury in our lives. Who wouldn't feel great with an Hermès Birkin bag on their arm? Or a whole lot of Louis Vuitton purses? There are many options online where you can buy pre-owned and new designer pieces.
But where can you find vintage designer bags online? If you want the real deal, you've come to the right place!
Read on to make your vintage handbag dreams come true!
The RealReal
The RealReal is an online consignment store for luxury goods. This site sells everything from women's luxury clothing to handbags. The brands they sell run the gamut from lower-end to higher-end luxury brands, so you can get your Chanel and Dooney, too.
Unlike auction sites where you're taking a shot in the dark about a handbag's authenticity, The RealReal employs a team of experts who verify the authenticity of everything you buy. This means you don't have to worry about dropping a few grand on an item and finding out later on that it's counterfeit.
What Goes Around Comes Around
What Goes Around Comes Around is an iconic vintage shop in New York City. Frequented by celebrities like Rihanna, the store also has an online presence so you don't have to make the trek to the Big Apple to get your hands on vintage pre-loved items.
Expect to find super high-end designer bags at this store. So if you're looking for a Chanel double flap chain bag or a Birkin, this should be your first stop. They're not a consignment store, so they've purchased their handbags and verified their authenticity before they even posted the item for sale online.
Rebag
Rebag is the online counterpart to Rebag's upscale brick and mortar stores in California, Florida, and New York. Rebag buys, sells, and even exchanges handbags. Expect to find a smattering of everything from current styles to vintage favorites online and in the store.
Rebag has stringent handbag condition requirements, so you can expect to receive a bag in great condition. They also verify authenticity, so you don't have to fret about getting a fake here, either.
Rebag also allows you to purchase a bag and use it for up to six months and then return it for a credit of at least 70% of its purchase price. You'll have an endless stream of stunning handbags coming your way!
Don't Wait! Get Your Vintage Designer Bags Today!
Whether you're in the market for a classic Chanel double-flap bag or the iconic Louis Vuitton Speedy bag, these sites won't let you down on your search for the perfect vintage designer bags. Soon enough you'll be turning heads everywhere you go with your new handbag. Stunning!
Interested in more awesome articles about everything from beauty to women's fitness? You're in the right place! Check out the rest of our blog for articles about everything you need to know about living your best life.
Related Videos about Where to Find Vintage Designer Bags Online :
MY VINTAGE DESIGNER BAGS: where I bought them? what trends are next? and more!
LUXURY DESIGNER THRIFT HAUL! How To Find Vintage Designer for under $5!
My Designer Vintage Bag Collection & Buying Tips
Vintage Designer Thrift Haul
HOW & WHERE I SHOP FOR MY VINTAGE BAGS
Where to Find Vintage Designer Bags Online
designer second hand online shop, second hand designer bags, luxury pre owned designer handbags, cheap vintage designer clothing, vestiaire collective, the real real, branded second hand bags for sale, fashionphile,