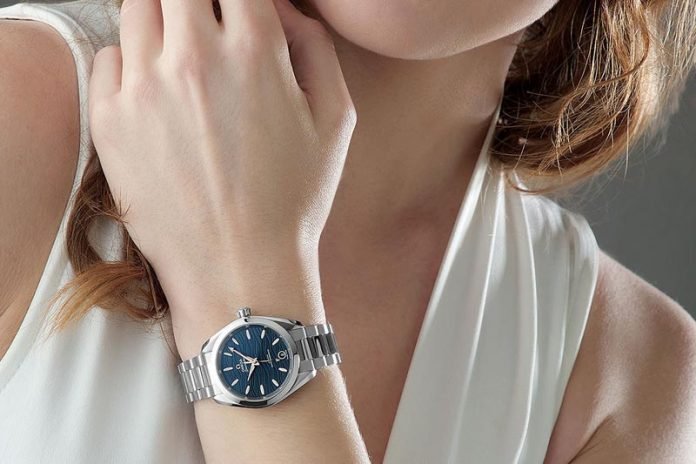 What OMEGA Watch to Wear Based on Your Complexions : Just as women differ in size and color, they have different complementary tones that would make them look better and feel better. Each woman can be categorized to specific skin colors, which can help them narrow down the choices that they would make for themselves.
It is not a secret that choosing the right watch to keep up and to match your lifestyle can be confusing and hard. Thankfully, if we can identify your skin tone, this article can help suggest the set of watches that you can prefer to look more radiant and glowing.
What is your Skin tone?
There are generally two types of skin tones, the warm tones and the cool undertones. Most Asians have warm tones while most Europeans have cool undertones. Other people also have neutral tones, which means they have no visible pink overtones or they have sallow skin. In this case, neutral skin tones have evident natural skin color.
There are also cases where an individual has a mix of both tones. And fortunately, that gives you a more extensive range of choices to fit your taste. Technically, you can enjoy the type of watches that we will be suggesting here for you.
Warm skin tones
Warm skin tones are yellowish and peachy. They look golden to some and is one of the best assets of California girls. The skin color would mostly range from skews of yellow to golden tan. Your veins would most probably be greenish or in blue-green. Gold-accent accessories would make you glow radiantly.
Cool Skin Tones
Most European girls enjoy cool-toned skin. If you fall into this category, you most probably have purple-blue or bluish veins on your wrists. You would glow vibrantly and differently with silver and platinum metal jewelry. You would look best with neutral silver colors and can totally wing those silver-accented diamond jewelry.
Watches for Warm Skin Tones
The Omega Constellation Automatic Brown Dial Ladies Watch  is created to suit the warm-toned skins. This watch is perfectly accentuated with golden charms that will give you a fuller and vibrant look. The Rose-Gold steel case is complimentary to your warm-tone complexions bedazzled with little diamonds for beautification. This watch is an excellent choice for first dates or an important family dinner.
OMEGA also launched a yellow gold accented watch that can best fit an adventurous lifestyle. The OMEGA De Ville Automatic Champagne Dial Ladies Watch is a must-have for an adventurous preppy look. The watch is packed and prepared with a scratch-resistant sapphire crystal. Although it looks like a fragile luxury watch, this timepiece could actually survive your next hiking trip.
Watches for Cool Skin Tones
Choosing the right watch when you are from the cool undertone skin club is relatively easier compared to when you are of a warm-toned skin. Silver watches are everywhere, and the OMEGA brand has a whole series of collection that would best fit your choices.
The OMEGA Constellation Quartz White series are the best watch example that would best fit a cool undertone skin. Silver watches accented with gold and platinum designs has a scratch‑resistant sapphire crystal with anti‑reflective treatment on both sides, making it beautiful and durable at the same time.
Fond of mermaid tales? The OMEGA Seamaster Collection led by Seamaster Automatic Grey Dial Ladies Watch. The watch is a self-winding type with a transparent back that is packed with yet another scratch-resistant sapphire crystal. It's also built with a 15-bar water resistance and not to mention with a very mermaid-like design.
Conclusion
Knowing your skin tone can help you narrow down choices to color-setting. It is an essential fact in the beauty community to know your skin tone. Adjusting your accessory color to the mood of your skin tone is a Fashion 101 that you should be considering.
Watches are staple fashion items that can make or bend your fashion of the day. The design and the color of the watch is one thing to consider while durability is another factor. Look for a watch that suits your skin tone and your daily lifestyle. It always pays to look adorable while being durable.
Related Videos about What OMEGA Watch to Wear Based on Your Complexions :
Top 7 Best Omega Watches for Women 2019 | Watches for Women
Top 10 Omega Women Watch [2018]: Omega Women's 123.20.27.60.02.001 Constellation Stainless Steel
Top 5 Best Omega Watches for Women 2019 | Omega Watch
Top 10 Omega Watch For Women
What OMEGA Watch to Wear Based on Your Complexions
omega watches, buy omega watch, omega speedmaster automatic, omega watches for sale, moon watches, omega watches price in india, omega space watch, omega limited edition moon watch,