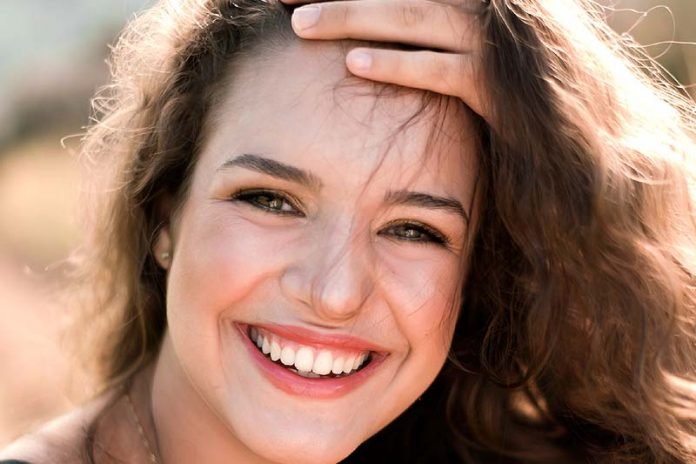 Wisdom (About) Teeth: How to Keep Your Smile Sparkling : It is no secret that everyone loves a perfect smile. Sadly, for many of us, our pearly whites have lost their lustre over the years. Stained teeth can occur naturally with age, consumption of staining foods and bad habits, but the great thing is that these things are reversible and with a little know-how, you'll be able to keep your smile sparkling for a long time to come.
In this article, we share some ingenious tips on how you can keep your teeth glistening, so read on to find out more!
Use Commercial Teeth Whitening Products

One of the most popular ways to brighten your smile is with a commercial teeth whitening product. You can get a teeth whitening kit in Australia online, or at any reliable pharmacy. Home tooth whitening kits can help lift stains off your teeth in a matter of days, and help you maintain a bright smile when partnered with a healthy dental routine. A favourite of celebrities, Youtubers and online influencers, teeth whitening kits are one of the most affordable ways to lighten your teeth and keep your smile sparkling.

Oil Pulling

Oil pulling has gained popularity in recent years for its ability to whiten teeth. Originally an Indian folk remedy to remove toxins from the body and improve oral hygiene, this age old tradition has spread to the west and has taken it by storm. The process involves swishing oil around your mouth (most recommended extra virgin coconut oil) to remove plaque causing bacteria which tends to turn your teeth yellow. Coconut oil is also high in lauric acid which assists in reducing bacteria in the mouth and preventing dental issues such as gingivitis. Oil pulling is a highly affordable and convenient way of brightening your smile, so why not try it today?

Brush With Baking Soda

Brushing your teeth with a solution of baking soda and water is a popular remedy for brightening teeth. Baking soda has a natural whitening property and a slightly abrasive texture which can help scrub away any stains on your teeth. Brush with baking soda a few times a week and watch as your teeth whiten over a number of weeks. A general rule of thumb is to mix 1 teaspoon of baking soda with 2 teaspoons of water and brush your teeth with this paste. Brushing with baking soda is yet another affordable and easy way to keep your smile sparking.

Avoid Staining Foods

One of the biggest culprits of stained teeth is food or drinks that have staining properties. Some of the most common causes of tooth staining is the frequent consumption of drinks such as soda, coffee, tea and red wine. Some of the foods that stain teeth include berries, tomato sauce pasta sauces and curry. If you consume these foods on a regular basis, we highly recommend brushing your teeth soon after to avoid staining your teeth. You can also consider eating dark leafy vegetables before consuming these foods or drinks as dark greens create a protective layer over your teeth which will aid in preventing staining.

Floss, Floss, Floss!

Flossing your teeth is essential in keeping your smile sparkling. We recommend flossing every single day, as it will help remove any build of of food and bacteria that is between your teeth. Brushing alone often doesn't remove this build up, which is why flossing is essential. When bacteria and plaque build up in between your teeth, you often see a brown discolouration form, which puts a damper on any beautiful smile. Don't worry if your gums bleed the first few times you floss – this is totally normal and should stop occurring as soon as you get into the habit of flossing regularly.
We hope that this article has given you some handy tips on how you can keep your smile sparking for a very long time!
Related Videos about How to Keep Your Smile Sparkling :
SMILE! 5 Tips To White Teeth & A Bigger, Brighter, More Beautiful Smile!!
10 Hacks For Your Best Smile
14 BEST BEAUTY TIPS TO LOOK LIKE A STAR
How to Have an Attractive Smile
Zukreat's Top Tips For A Beautiful Smile
Related Infographics about How to Keep Your Smile Sparkling :







Wisdom (About) Teeth: How to Keep Your Smile Sparkling
sparkling smile quotes, smile sparkle shine quotes, sparkling smile meaning, smile sparkle shine meaning, quotes that make you smile, your smile quotes,