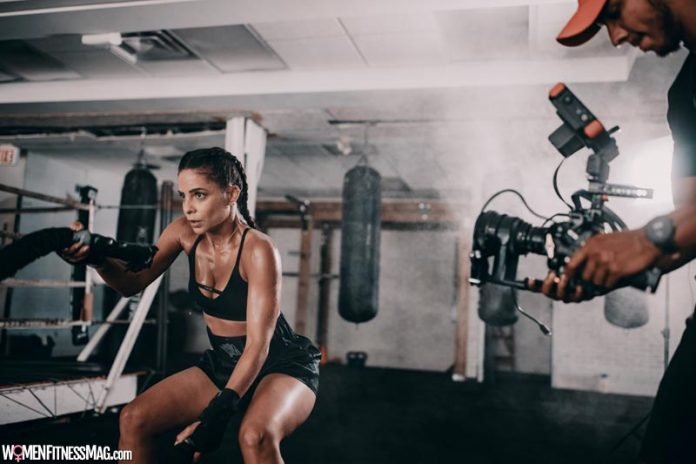 Workout Photography: Capturing the Best Images of Your Workout Routine : If you didn't post your workout to social media, did it really even happen?
All jokes aside, workout photography is a growing industry with various applications for businesses and individuals. Fitness trainers, for example, need to think about this because it is a straightforward, yet effective way to advertise.
If you work in the fitness industry or are just plain in love with exercise, you'll want to get the most out of your workout photos. Read ahead for a crash course in workout and sports photography
The Joy of Workout Photography
The fact of the matter is that the human body is designed to be in movement. Exercise does the body and the mind a whole lot of good.
Some of us take our passion for exercise to the next level. We hate to see people worry about their image or fail to reach their fitness goals. They can call us meatheads, but we just want everyone to feel as good as we do.
Use social networks and other mediums to share your best workout pictures. Whether you're a photographer, a trainer, a gym owner, or you just want to make cool images of yourself being a badass, check out these tips.
What You'll Need for Perfect Workout Pics
A workout photoshoot can be a lot of fun because it gives you a chance to combine your hobbies. You can play around with different workouts and flex your creative muscles at the same time.
When you're done, visit https://setapp.com/lifestyle/tips-for-creating-mood-boards to learn how to make the perfect mood board for your photos.
Setting
First, you'll need to decide when and where the shoot is to take place.
Of course, this decision is heavily influenced by the types of workout you do, but the possibilities are endless. If you are into pure calisthenics, you can set up a shoot at the gym, the park, in nature, or your own back yard.
The focus is generally on the person working out or a part of their body. However, the right background will really make them pop.
The Subject(s)
In the majority of the cases, the subject is the person working out. However, sometimes the focus could be a piece of equipment or even an action if you will.
For example, the subject could be you, a chiseled specimen, posing in athletic garb. However, a powerful idea for a shot could be a closeup of the model's flexed right bicep lifting a dumbbell.
Also, there could be more than one subject when you have people working out together. Ideally, they should complement or contrast each other with their positioning and movement.
Mood and Lighting
This is extremely important if you want to create a memorable photo. You don't necessarily need to buy special lights and softboxes (but it won't hurt if you do).
We're flooded with boring images of workout 'gurus' standing under artless fluorescent lighting at the gym. The mood in these cases can only be described as corporate and dull.
Play around with the lighting and the shadows. We challenge you to create a black and white image using only sunlight passing through a window.
Camera
Well, this is probably pretty obvious given the nature of this article. However, you'll need to decide what kind of camera is most appropriate for your needs.
It has to be said that you can do quite a bit with modern camera phones. Sure, they are expensive but we use them every day anyway.
Buying a professional camera is an extra expense. Also, they require more knowhow to use them properly. However, there is simply so much more you can do with them once you learn the ropes.
Tripod?
Tripods might help but are generally more useful in long-exposure photography. This probably won't work since your subject will likely be moving and will end up blurry.
But hey, but maybe you want your subject to be 'a blur' to symbolize their speed of movement. Motion blur photography can lead to stunning results.
Time and Patience
Anyone who works out or practices sports should be aware the Rome wasn't built in a day. If at first, you don't succeed, try again and again and again.
Of course, it will take time to get the right shot. It might be possible, but don't expect count on creating anything spectacular in 10 minutes or less.
It can take hours, and you might not even get the perfect shot, especially if you are new to photography.
Tips For Using A Professional Camera
As we mentioned, a professional camera requires more practice than a camera phone. Sure, you could set it to 'automatic' and still create pretty amazing pictures.
Plus, many cameras have select settings such as a "sport mode." These are very useful for amateur photographers and when you don't have to fiddle around with the settings. This is particularly true when your subject is always moving, and you don't have much control over it.
If you're interested in making genuinely original images, here are a few essential tips for how to set your camera.
Shutter Speed and ISO
Unless you are photographing a yogi master deep in concentration, your subjects are going to be quite dynamic.
You don't want to lose sharpness and have a blurry subject.
Increase the shutter speed to 1/500 or faster. This is how you capture every little detail, from the focused expression to the sweat flying off the model's body.
Also, set your ISO to at least 1600.
Aperture
Aperture, the third pillar of photography, is of utmost importance. It will depend mostly on how bright the setting is and how you want your final product to look.
This will take some playing around with to get it just right.
Getting the Most out of Your Gym Photography
Workout photography is growing in popularity. Fortunately, this gives us plenty of opportunities to get inspired.
Whatever the reason you have to get into the business, there isn't a single reason why you can't express yourself and have a great time doing it. Get sweaty, go hard, and pose for the camera!
Visit the blog for more ideas on photography.
Related Videos about Workout Photography: Capturing the Best Images of Your Workout Routine :
PHOTOGRAPHY IDEAS with FITNESS MODEL
Fitness Photoshoot – How to Light Fitness Photography
HOW TO Take The Perfect Fitness Instagram Photo
Workout Photography: Capturing the Best Images of Your Workout Routine
fitness photoshoot, gym photoshoot ideas female, outdoor fitness photoshoot ideas, gym photoshoot ideas male, fitness photoshoot ideas female, workout pictures exercise, how to take fitness photos for instagram, fitness images free download,