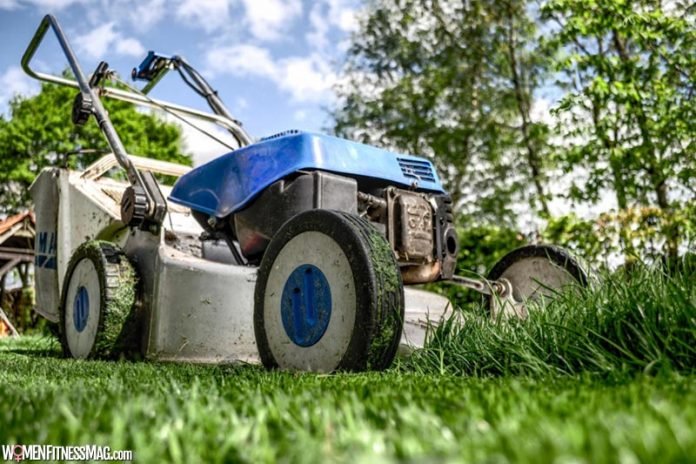 Yard Cleaning: 5 Hacks to Make It Quick and Easy : Cleaning a yard, lawn, and garden can be energy-consuming and difficult. Fortunately, the modern market offers many handy devices that will make this task much easier: from pop-up bags and aerator shoes to an electric riding lawn mower and leaf vacuum.
You don't have to work hard every day to keep your yard clean. Here are some tips on optimizing your actions and preparing your equipment to speed up the process significantly.
Sharpen Your Tools

The key to quick cleaning is in perfect condition of all the devices you use. Keeping your knives and blades extremely sharp means you don't have to treat the same area multiple times, and you can spend far less time trimming hedges and mowing your lawn. Besides, branches heal much faster if you cut them perfectly straight. Before starting work, clean your pruners, scissors, and lawnmower blades of dirt, rust and sharpen them well. While it is recommended to do it after each use of any tool, some gardeners forget about it.

Move From Top to Bottom

To not do the same task twice, it is recommended to start large-scale work from the top and gradually go down. In the case of yard cleaning, it means that you need to prune and trim trees and bushes first, then move on to small plants and flower beds, and only then tackle the lawn. This way, you will be able to pick up all the trash in one go. Be sure to also clean your roof and gutters before collecting debris on the ground. Professional gardeners recommend that you first pick up all large cuttings (branches, trunks) and then switch to collecting smaller waste (leaves, grass). By following this advice, you can completely clean your yard from any debris.

Don't Throw Debris Away, Mulch It

Many devices have the function of collecting garbage in bags. However, the tool with a mulching feature is more useful. For example, you can buy a riding lawn mower that chops cut grass right after mowing. Don't collect clippings but leave them on the lawn. After a while, they will break down and saturate the soil with nutrients. You don't have to waste your energy collecting trash in bags. The same goes for fallen leaves and small twigs that can be used as fertilizer. You can arrange a compost pit in the far corner of the yard and put all the plant waste there.

Use Modern Technologies

Instead of using hand tools, opt for modern electric or gas-powered devices. There are convenient leaf blowers or vacuums for quick collection of leaves in heaps. You can use them for cleaning gutters and other hard-to-reach places as they usually have different nozzles in their kit. It is worth buying a riding mower for comfortable lawn mowing (especially in a large area). Mechanical aerators and hedge trimmers will also significantly speed up the cleaning process of any garden. You don't have to buy all of this equipment if you have a small yard and don't plan to use it often. You can always rent the necessary device to put trees or hedges in order.

Do Cleaning Regularly

The easiest way to keep your yard neat is to do regular cleaning. It will help avoid the accumulation of debris and unfinished tasks, making major cleaning more comfortable and faster. Since trees, bushes, and grass grow constantly, you need to take care of them regularly. It is recommended that you do full cleaning at least four times a year, that is, at the beginning of each season. It applies not only to plant pruning and waste collection but also to checking a sprinkler system, lawn fertilizing, weed control, garden furniture restoration, etc. Having your equipment repaired on time will be much cheaper than buying a new tool.
Don't Overload Yourself
An essential aspect of any activity is to enjoy the process. Although cleaning a yard is a chore that not everyone likes, it is also worth having fun. Keeping your area clean doesn't mean you have to spend a certain number of hours every day. If you feel that you do not have the strength to finish a task, leave it for tomorrow. Of course, if you leave a pile of leaves, the chances are the wind will blow it all over the lawn by morning. However, you can cover it with something, pin it with rocks, and return to cleaning later. Follow these tips, and then your garden will delight you with its beauty!
Related Videos about Yard Cleaning: 5 Hacks to Make It Quick and Easy :
9 Easy Yard Clean-Up Tips for Fall
Your Best Fall Garden & Yard Clean Up Tips with Erin The Impatient Gardener
Major Overgrown Yard Cleanup!
Yard Cleaning: 5 Hacks to Make It Quick and Easy
how to clean up overgrown backyard, how to pick up sticks in yard fast, backyard cleaner, my yard is a mess. where do i start, best way to clean up leaves in large yard, yard cleaning services, yard work tips, yard clean up,