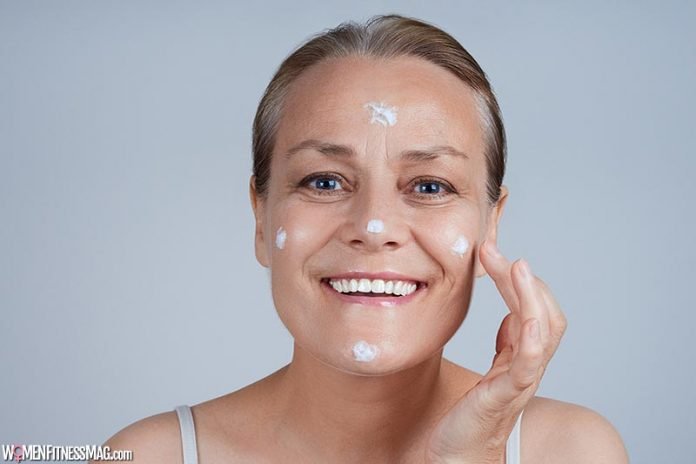 10 Easy Beauty Hacks for Seniors : Beauty starts from the inside out, and that's why it's important for our beauty care products to help us keep looking and feeling great  even as we age.
With so many new clean and vegan innovations in the beauty market seemingly every day, it's hard to keep up with all of these exciting products and how to use them – especially when you have changing skin concerns as the years go by. We'll show you ten easy beauty hacks for seniors using  the latest clean and vegan beauty products.
Use Products that Are Clean and Vegan


A study from AARP shows that 70% of women over the age of 40 want to see beauty products created for and marketed toward perimenopausal and menopausal women. If you're looking for beauty and skincare products that are geared toward women over a certain age, opt for products that are clean and vegan. They can be affordable, made from ingredients that are generally healthier for your skin, and can be great for people of all ages.

Stay Hydrated


The first step to creating a lasting healthy beauty routine for seniors is to stay hydrated—and this goes beyond the bathroom counter. Things like drinking plenty of water, taking in Sky MD Hydration boost, limiting caffeine intake,, and protecting your skin and hair from sun exposure by wearing sunscreen and hats or scarves are all very important habits to maintain. You should also be looking at using vegan skincare products that are specially designed for hydrating your skin.

Use Primer and Setting Spray


Before you start applying any makeup, use primer first. Primer will help your makeup go on smoothly and will help even out your skin's texture. After applying primer and makeup, you can finish off your look with a setting spray. The setting spray will help prevent your makeup from smudging or fading. Using both the primer and setting spray will help your skin stay hydrated and your makeup will last longer.

Try Under-Eye Concealer with More Moisture


In case you haven't caught the common theme yet, it's all about moisture and keeping your skin hydrated. According to Cosmopolitan, dehydration can age your skin even faster than normal. Instead of trying to fight fine lines and wrinkles, which are bound to happen over time, keep moisturizing to allow your skin to retain moisture and give your skin a more plump, youthful look. If you're  noticing dark circles or bags under your eyes, use an under-eye concealer that is extra-hydrading to help reduce the appearance of tired eyes.

Beauty Hacks for Seniors. Source: insta_photos/Shutterstock.com

Choose Creamy Foundations


Not quite sure where to start when it comes to picking out a foundation or other beauty products that will work well for your skin? Consider getting a Vegan Beauty Box subscription to try out different products every month until you find the right ones for you. Sometimes you have to try out different foundations or skincare products until you come up with the right combination for your skin type and preferences. When in doubt, opt for creamy foundations instead of powder foundations to allow for a more youthful glow.

Go for Warmer Foundation Tones


Just like creamy foundations can provide a more youthful look, so can warm foundation tones. If you're currently using a foundation with cool undertones, it can make your skin look pale or icy. A warmer foundation can help bring your skin to life with a natural, sun-kissed glow.

It's All About Blending


Even the best vegan makeup can't help a poor application technique. If you're putting foundation only your face, don't forget to blend it into your neck, or else you could potentially have two very different skin colors on your neck and face. You can use a foundation brush, sponge, or beauty blender to help with your blending technique.

Beauty Hacks for Seniors

Apply Upward and Outward


As for the actual blending technique, the trick is to apply upward and outward in one direction. Don't apply makeup back and forth. Treat your face like a canvas. Imagine you're painting the wall or your fingernails. You don't apply paint back and forth and all over the place in every direction. You apply paint in one single, smooth direction. You paint upward and outward. The same goes with how you apply makeup and other skincare products to your face.

Line Those Lips


After a while, aging can decrease the fats in our faces, including our lips. Make your lips look plumper by lining your lips before applying lipstick. Doing so will also help your lipstick stay in place.

Tighten Pores with Ice Water


This beauty trick is an oldie but goodie. You can tighten your pores by putting ice water on your face. According to Healthline, doing an ice water facial can reduce signs of aging like wrinkles and boost your skin's healthy glow.
Related Videos about Easy Beauty Hacks for Seniors :
10 Easy Beauty Hacks for Seniors
simple makeup for older ladies, beauty tips for 70-year old woman, home remedies for skin care after 50, makeup for 70-year old woman 2022, best treatment for 50 year-old skin, makeup tips for 60 year old woman, best makeup for 70 year old woman, makeup tips for older women,