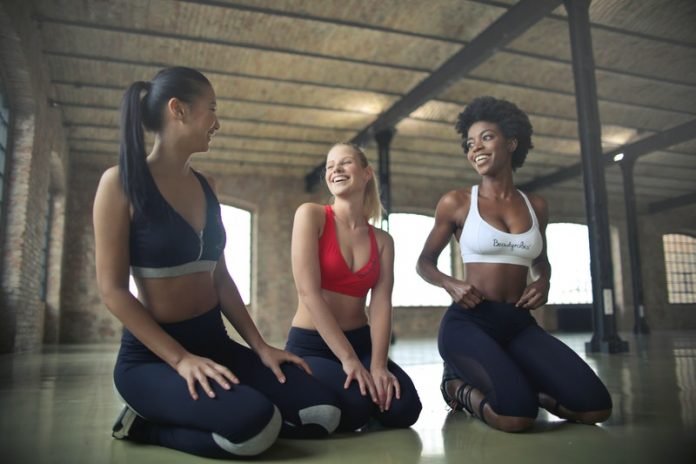 3 Pairs Of Leggings Almost Too Nice For The Gym : Choosing gym wear to suit your workout can be challenging, but there is activewear for almost every sport, each with a different blend of fabrics. In this article, we are going to share three pairs of leggings that are almost too stylish for the gym.
A Pop Of Colour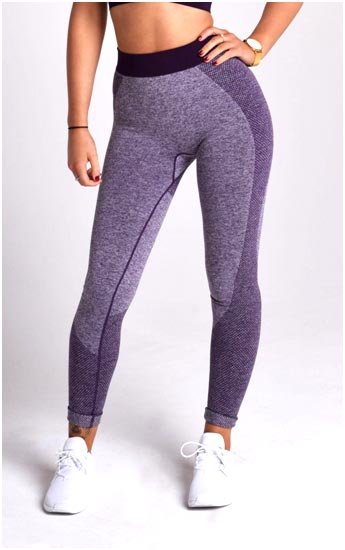 When hitting the Gym, you can do no better than a pair of leggings, however, they don't have to be plain. With the Purple Flex Gym leggings, you have a pair perfect for the gym or even a late night run. In addition to the flattering colour, the body sculpting design allows you to exercise in comfort, whilst the lightweight material allows your skin to breathe during even the most strenuous workout.
To complete your gym look, pair these leggings with a matching sports bra and trainers, giving you the perfect outfit, whether you are running or lifting weights. The lightweight breathable material is also ideal for other workouts such as yoga and pilates.
Simple Ombre Leggings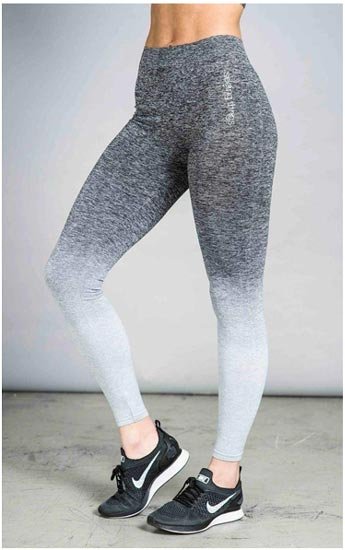 If you are looking for lightweight gym leggings, then the St Balanced Ombre leggings Grey Fade are the perfect choice. Not only is the colour scheme eye-catching, but the melange fabric is flexible and comfortable – perfect for lifting weights or completing leg presses without restricting movement in your joints.
Due to the simple colour theme, this can be paired with black trainers and a white sports bra or a long sleeve top, to create the perfect outfit for the gym regardless of the weather. With sizes ranging from extra small to double XL these leggings are designed with every body type in mind.
Striped Leggings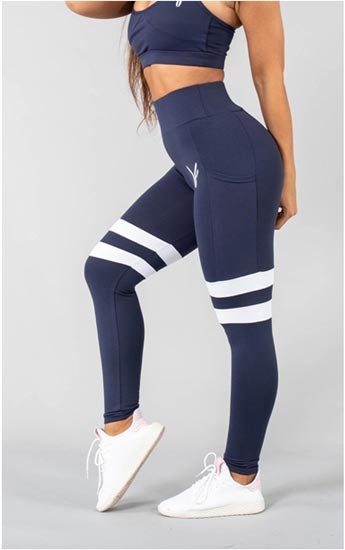 If you are looking for sports leggings with a little more structure, the Vivekk Leggings In Navy are a great choice. Not only are they high waisted and figure-hugging, but they can also be worn with a variety of tops whilst in the gym. Not only are they specially designed to look stylish, they also have a grippy waistband and side pocket, making them as practical as can be for both inside and outside of the gym.
Whether you're in a yoga class or doing high-intensity circuit training, these squat proof leggings are the perfect blend of material to give you the reliable stretch that you need.
Regardless of how many times a week you attend the gym, each of these stunning leggings is a worthwhile investment to help you look and feel your best during your workout. Which will you be adding to your wardrobe?
Related Videos about Pairs Of Leggings Almost Too Nice For The Gym :
Best WORKOUT TIGHTS | Affordable and Best Quality | Favorites | Best Leggings for Thick Girls
TOP 5 BEST GYM LEGGINGS EVER
The Most Flattering Seamless Leggings for the Gym (Squat Proof!)
3 Pairs Of Leggings Almost Too Nice For The Gym
leggings that don't fall down when you run, gym leggings that stay up, high rise workout leggings,