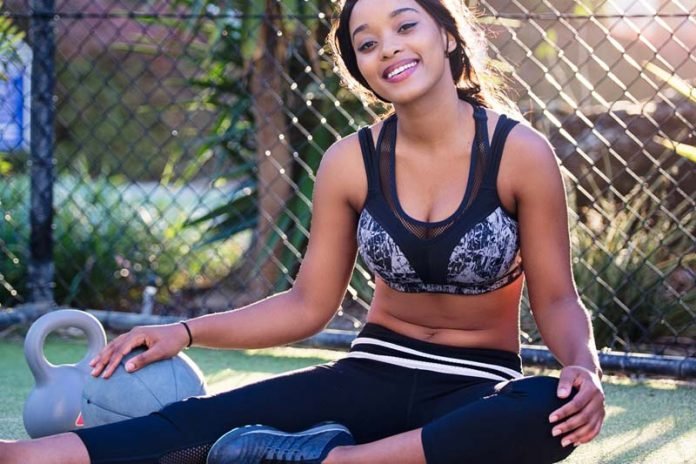 4 Tips to Choosing the Right Sports Bra to Maximize Your Workout : Finding the motivation to work out is already hard in itself. It would be a total waste if you couldn't get the most out of it just because of your bra. Sports bras are tricky to shop for, but take these 4 tips for choosing the right sports bra as a guide to a maximized workout.
Lack of strength, stamina, endurance – there are so many factors to your inability to perform exercises correctly. Let your sports bra not be one of them. As something you can control, here are 4 tips to help you choose the right one for your workout.
1. Know What Kind of Bra Your Breasts Need
Breasts grow differently. Even if there are universal size charts, you have to check the brand and the bras for compatibility with your breasts every time you shop. Different sized women require different features.
For example, typically women with larger chests need supportive sports bras with thicker straps, while smaller chested women can get away with a sports bra that has less construction to it. You'll have to know what your breasts need to figure out what sports bras to look for in the first place.
2. Check the Construction
The supportiveness of sports bras can be found in its construction. The cups, band, straps, padding, other supportive elements, and how they are put together determines how well a sports bra can support your breasts.
You can also tell a lot about a sports bra's capabilities through two major components: compression and encapsulation. Sometimes they can be found in one bra, but you can decide if you can forego one or the other.
Compression
Compression is an important element, especially for women with big breasts. If you don't want them bouncing around while you do your workout, compression should be a priority for your sports bra. The quality of compression is responsible for keeping your breasts closest to your chest, so it wouldn't hurt you while you move around.
Encapsulation
Encapsulation is not always present in sports bras, but some women heavily rely on this. This just means both your breasts are supported separately by the cups, and they're not just kept underneath a thick band of fabric with padding inside. Having encapsulation provides increased support for each breast, which some large-breasted women need.
3. Find the Right Fit
Fit is a relative term. There's no one way of telling what sports bras should fit like, but what it should not feel like when worn is generally the same among most women. It shouldn't be too tight that straps are digging into your shoulders or the band is knocking the breath out of you.
The right fit for a sports bra can just mean you are still able to do a wide range of movement, but your breasts are properly compressed and supported to not distract from your workout. This will also be important to not incur any injuries or aches after your workout.
4. Match the Impact Support of the Bra With Your Workout
Sports bras are marked with a different level of impact: low impact, medium impact, and high impact. Higher impact means it can support you through the most strenuous activities that require maximum use of your body and energy (such as a HITT session). This label is one way to make sure that your sports bra isn't lacking in support for the activities you intend to do.
Conclusion
Sports bras are not the things you should limit your budget for. You can take these tips as factors to consider for shopping for sports bras. They can be your blueprint to the right one that is able to support, endure, and even enhance your performance.
Related Videos about Sports Bra to Maximize Your Workout :
How To Choose a Sports Bra with 5 Tips And Tricks
How to choose the best sports bra for support during your workouts
TOP 4 BEST SPORTS BRA FOR MAXIMUM SUPPORT
How a Good Sports Bra Improves Your Workout
SPORTS BRA DURING EXERCISE : What to Wear in Gym ? (Gym Dress for Women)
Sports Bra Best Fit Guide
How to Pick a Workout Bra
4 Tips to Choosing the Right Sports Bra to Maximize Your Workout
is my sports bra too small, what size sports bra for 34b, how tight should a sports bra be, sports bra sizing chart, how to wear a sports bra properly, how to choose sports bra size, sports bra size calculator, how to measure sports bra size, Sports Bra to Maximize Your Workout