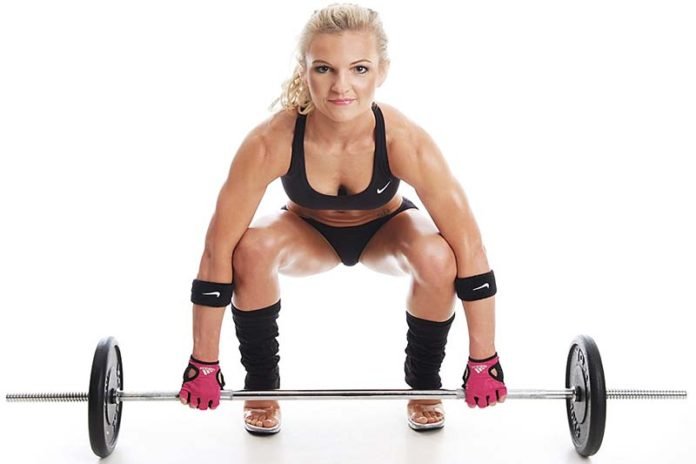 4 Compound Exercises for Beginners that use Multiple Muscles : Afraid to go to the gym because you don't really know how to use all the weight machines? You are not alone! So many of us, myself included, long for more toned abs, stronger arms and back, bulging muscle legs. But let's face it, I go to the gym and jog on the treadmill and maybe do a few reps of a low weight dumbbell.
If attaining bigger, healthier, stronger muscles seems like a distant dream, then you have stumbled upon just the right article. It turns out there are ways to lift weights that target numerous muscle groups at once, resulting in more efficient and effective workouts. Read on to learn four of the top compound exercises that use multiple muscles.
Before I list the top four compound exercises, it is important to first discuss what equipment to use and the how and why of designing an efficient workout. Whether using weights at a gym or looking to build a home gym, ensure you are using high quality barbell and weight packages. A compound exercise is any exercise that engages two or more different joints to fully stimulate an entire muscle group and/or multiple muscles.
Prioritising them in your workout, and knowing when and how to incorporate cardio, will save time and build a better physique, faster. In contrast, isolation exercises target just a single muscle and while still important, they should be incorporated into your regime sparingly. Before you shut your computer screen and run for the gym with all this inspiration, take a moment to read the tips – trust me your body will thank you!
4 Compound Exercises for Beginners
1. Dips
This classic exercise is for chest and triceps. It is one of the oldest and most effective forms of movements in weight lifting and incorporates both weights and resistance. Meaning you are using both your body weight in addition to added weight. This is a great go-to and one that you probably already know how to do.
2. Bench Press
Ah the ole bench press – known as the king of upper body movements, or the upper body squat. The bench press strengthens your chest, shoulders, triceps and back. It promotes more upper body mass gains than any other exercise. A key component of the bench press that is often overlooked is the lowering phase. When lowering the bar to your chest, stretch as many muscles as possible. Really focus on the descent, making it slow and controlled.  The bench press is not just about getting the weight back up over your head.
3. Barbell Squat
The barbell squat works the two strongest muscle groupings – the quads and the glutes. The result; a strong core and foundation that will enable development of the entire physique. The squat targets core development, which is essential in developing upper body strength. It is the most systematic of all the lefts as it targets the lower back spinal erector muscles, upper back, waist, arms, chest and shoulders.
In addition, when done correctly, it can work the metabolic and cardio systems. The squat, when done correctly and consistently, is a key component to overall weight lifting regimes.
4. Deadlift
A must for anyone wanting to complete thickness through their entire body, this exercise focuses on the lats, spinal erectors, traps, inner back, hamstrings, quads, calves, chest, and arms. So, pretty much all muscle groups are targeted in this dynamic lift. This exercise in particular is valuable if you want to develop functional strength and dense muscles.
Weight lifting, strength training, and all forms of exercise have tremendous positive impact on the body. In today's busy world, it is worth doing the research on how to achieve results in an efficient way rather than always wondering why the guy at the gym station next to you has bulging muscles and you are still not showing results.
For anyone that's looking to build up their strength, without spending their gym time moving from one machine to the next, these exercises are the perfect way to get started. Knowing why and how to incorporate compound exercises into your workout, and using high-quality equipment correctly, will make all the difference. Just remember; there aren't many shortcuts in fitness, so always ensure that you are building your body in a safe and healthy way. Okay, now you can close your computer and hit the gym!
Related Videos:
Full Body Beginner Compound Workout
How to Get Muscle Fast: Stick With These Proven Compound Exercises
Beginner Mistakes: Compound vs. Isolation Exercises – Muscle & Strength
Compound Movements – Squats, Deadlift, Bench Workout
How To Build Bigger Muscles FAST with "Compound Exercises"
Related Infographics: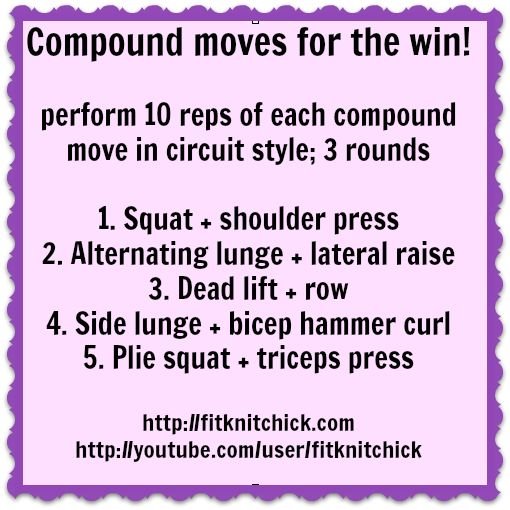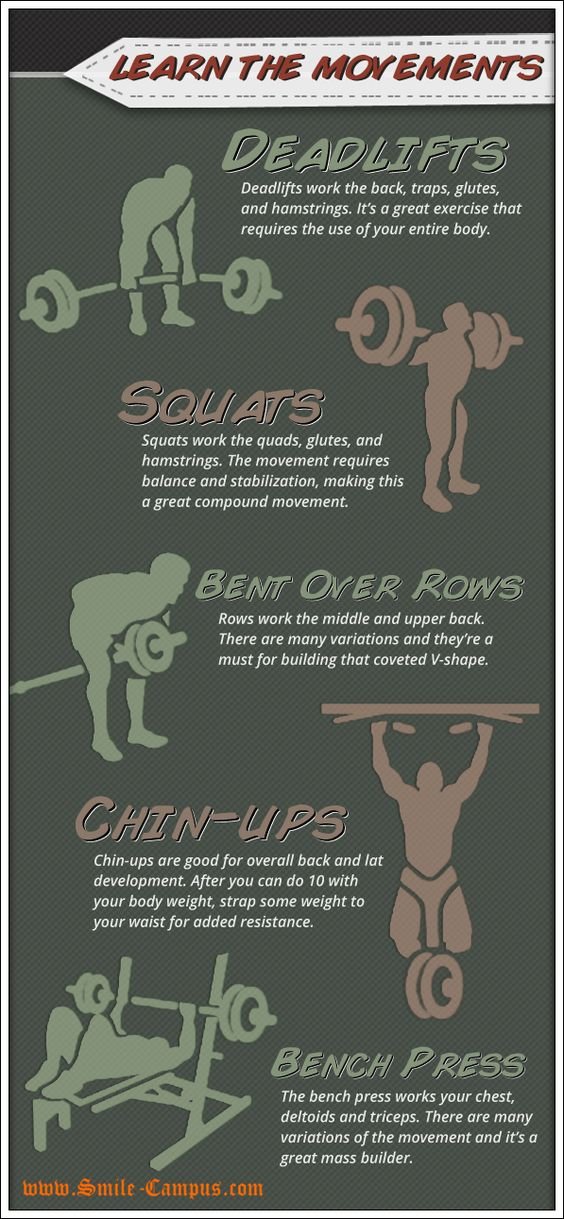 4 Compound Exercises for Beginners that use Multiple Muscles
list of compound exercises, compound exercise routine, compound exercises definition, compound exercises for chest, compound exercises for back, compound exercises for legs, compound exercises for beginners, compound exercises with dumbbells,