4 Factors To Consider Before Getting Weight Loss Surgery : Weight loss may be an incredibly long journey, and the experience varies from person to person.
People who are overweight or obese may sometimes be recommended to go for Weight Loss Surgery.
Weight loss surgery (also known as bariatric surgery) involves a procedure that makes changes to your digestive system to assist you in losing weight. This procedure is usually carried out when dieting and exercising have made minimal contribution to your weight loss or in cases where your weight is causing major health problems for you.
In some cases of weight loss surgery, people's gut hormone levels are altered and this is the hormone responsible for hunger. You may be wondering whether you should visit a doctor and schedule a weight loss surgery, or perhaps you just don't know where to start. These are some factors to consider before getting weight loss surgery.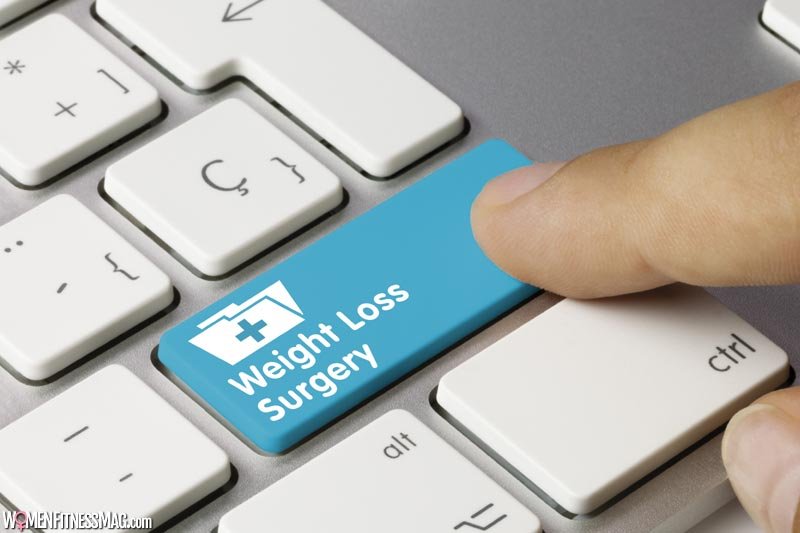 Assess Your Body Mass Index


There are different types of weight loss surgery, such as gastric bypass surgery and sleeve gastrectomy, and each of them may require different Body Mass Index (BMI). A person's body mass index (BMI) refers to the value obtained from the height and mass of a person.

In order to qualify for a weight loss surgery, you need a certain BMI or in special cases, your health history may be considered. Some of the general qualifications for a weight loss surgery are: At least 100 lbs. overweight and have at least 40 as a BMI; Or at least 35 in BMI and suffer from two or more illnesses or health conditions that are in line with obesity e.g., diabetes.

There are many other qualification guidelines that may adhere to your particular situation but you should always assess your body mass index and obtain a recommendation from your doctor.

Surgeries Can Have Complications


All surgeries have potential risks and anything can go wrong. It's important to be aware of the fact that risks and complications may occur, and that it's important to seek medical staff that you can trust to perform this weight loss surgery. Your weight loss surgery should be something that you've spoken to your doctor or surgeon for a while, and it must not be an abrupt decision.

This helps ensure you build trust with the doctor before undergoing the surgery, and that he or she is aware of your fears. You should also communicate with your doctor and the surgeons about their success regarding weight loss surgeries and experiences with their previous patients.

Successful previous surgeries may put you at ease and allow you to be calmer. Make sure you also assess the post-surgery facilities to make sure that you're in good hands before, during, and after the surgery.

Surgeries Can Have Complications

Have A Good Diet Or Meal Plan


Weight loss is a long journey and to make sure that you're going to make progress, even beyond the weight loss surgery. You must also think about what lies beyond. In this case, you should maintain a good diet or meal plan. The change in your diet and meal plan may contribute drastically to the results that you'll get beyond the weight loss surgery.

The weight loss surgery is just one step towards being able to start over, carry out healthy ways of losing weight and perhaps adopt a healthy lifestyle. Maintaining healthy eating habits and a good diet should become an integral part of your lifestyle. You must be aware that the weight loss surgery isn't the be-all and end-all, but maintaining a good diet is part of the journey that lies after.

Have Motivation And Support


Weight loss surgeries aren't easy, both physically and mentally.  Even after choosing the right weight loss surgery method for yourself, you still may need external support. You have to have a change of mindset if you want to undergo weight loss surgery. You have to be motivated to not find yourself in the same place a year from now, or two years from now, or even further.

In order to keep yourself motivated, perhaps you could write down your achievements and set some goals. Look for ways to keep yourself motivated and act on them. You also need a good support system. Losing weight is a challenging process. The surgery is an emotional and physical rollercoaster but control, self-discipline, and motivation are still required long after the surgery.

Beyond personal trainers and nutritionists, you may need family members or friends that understand where you've come from and where you're going. A good support system goes a long way.
Conclusion
This may seem like a lot to keep in mind and consider but understanding weight loss surgery may equip you with the right tools to navigate through the process and journey. Remember that best results cannot be achieved overnight, and the surgery is just the beginning.
Related Videos about Factors To Consider Before Getting Weight Loss Surgery :
Top 10 Things You Need to Know About Bariatric Surgery
Bariatric Surgery: What to Expect with Weight Loss and Whole Health Improvement
Bariatric Surgery
10 Questions You Should Ask Your Doctor Before Getting Bariatric Surgery
4 Factors To Consider Before Getting Weight Loss Surgery
reasons to be denied weight loss surgery, do i qualify for weight loss surgery quiz, what is the safest form of weight loss surgery, how quickly can i get bariatric surgery, reasons not to have bariatric surgery, gastric bypass surgery, how to get weight loss surgery approved, how to get gastric bypass surgery for free,