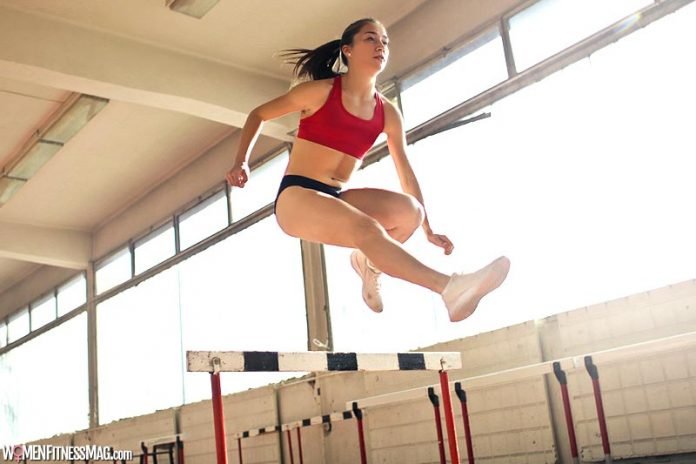 4 Reasons CBD Gives You an Edge in Your Sport : CBD products have been gaining popularity and hype as of late and it's not hard to see why. With numerous health benefits that include pain relief, reduction in inflammation, appetite regulation, and more, CBD has become an attractive option for athletes looking to get the most out of their physical training routine.
But how exactly can you use CBD to boost your athletic performance? Here are 4 reasons why CBD can give you an edge in your sport.
CBD improves sleep

A good night's sleep before and after a workout can be one of your biggest advantages. Studies show that people who get a solid seven hours of shut-eye each night recover faster, perform better on tests, and experience fewer muscle and joint aches. But sleep isn't just about keeping your body strong-it's also about preparing your mind for success.

Sleep is when memories are consolidated, meaning you learn better by making more connections between neurons. Athletes who don't get enough sleep will struggle to remember plays or new skills. Plus, research shows that getting too little shuteye increases anxiety and stress levels, which have been shown to reduce athletic performance.

CBD reduces inflammation

The anti-inflammatory properties of cannabidiol are well known and a great asset to any athlete. Reducing inflammation has been found to help speed up healing times and reduce soreness after strenuous exercise.

By reducing your recovery time, you have more time for training. Topical forms such as CDB muscle balm that can be applied directly to injuries for quick relief. Studies have also shown that administering CBD can actually reduce joint pain and discomfort associated with arthritis. This is very beneficial to athletes as they tend to put their bodies under a lot of stress during training. With fewer aches and pains, they will feel less tired which gives them more energy for training.

CBD increases energy levels

Research shows that one of CBD's main benefits is that it increases energy levels, which helps enhance athletic performance. When combined with a regular exercise regimen, such as jogging or weight lifting, you'll find yourself more alert and ready to push your body. Why? The answer is simple: because your brain and body are operating at their peak, thanks to CBD! Besides, don't we all want to get more out of our workouts?

Well, by employing CBD in your daily routine, you can accomplish just that. Additionally, increasing your energy levels will also increase motivation-and when you're motivated, there's no telling how far you can go! For example, if you combine exercise with CBD intake, not only will your endurance be enhanced but so will your drive to succeed. And let's face it-when we feel good about ourselves and what we do, then we become better athletes (or anything else for that matter). In short: by combining CBD with exercise, both physical and mental gains can be achieved.

CBD reduces anxiety and stress

In athletics, stress can be a huge enemy. It can sap your strength and affect your performance level on game day. If you're not at your best mentally, you're certainly not going to be playing like one. By taking CBD before or during competition, you could see a reduction in anxiety and stress-and see better results as a result.

This is because CBD has been shown to reduce cortisol levels (i.e., chronic stress) and increase serotonin levels (i.e., boost mood). As such, it may also help with pre-game jitters. Additionally, managing anxiety and stress helps athletes sleep better, which helps them recover from workouts faster. According to research, CBD may block some of the psychoactive effects of THC that interfere with sleep cycles. Better rest means better recovery, which equals more time spent practicing and training for competition.
Conclusion
In a nutshell, CBD for sports performance is just one of many ways that CBD can help your body and mind recover from exercise. It's worth noting that there are other benefits to using CBD as well: it can be used to reduce anxiety before the competition, increase alertness during training sessions, and even reduce inflammation after workouts. The bottom line is that if you want to achieve peak athletic performance, you should consider adding CBD to your regimen.
Related Videos about Reasons CBD Gives You an Edge in Your Sport :
4 Reasons CBD Gives You an Edge in Your Sport
best time to take cbd for recovery, cbd and sports performance, best cbd oil for muscle recovery, cbd sports recovery cream, cbd recovery balm, cbd for muscle recovery, cbd recovery gummies, can you take cbd with pre workout,