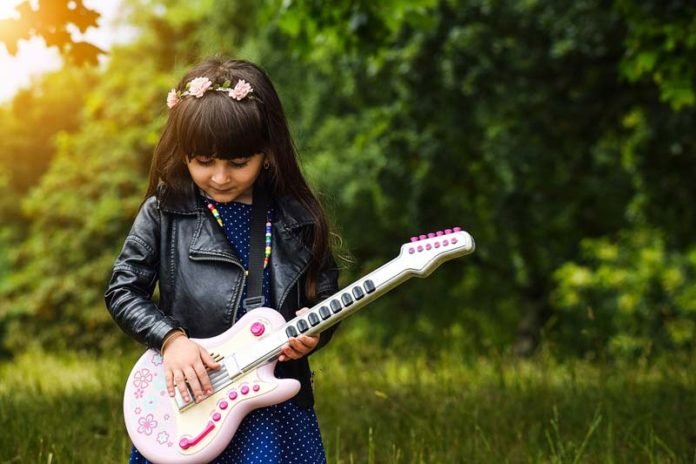 5 Activities That Will Expand Your Child's Creativity and Intelligence : Many activities can provide plenty of benefits to your kids. These activities do not only give your kids an active time, but they also enhance their creativity, confidence, and intelligence.
Instead of letting your kids get stagnant in life, you can encourage them to do some productive and worthwhile activities that will hone their skills. For sure, a newly learned skill will be a rewarding experience in the future.
If you are looking for an activity that can hone the skills of your children, you will not regret following these activities listed below. These activities can make a big difference to your kids' growth and development to make them better persons.
5 Activities That Will Expand Your Child's Creativity and Intelligence
1. Encourage Your Children to Paint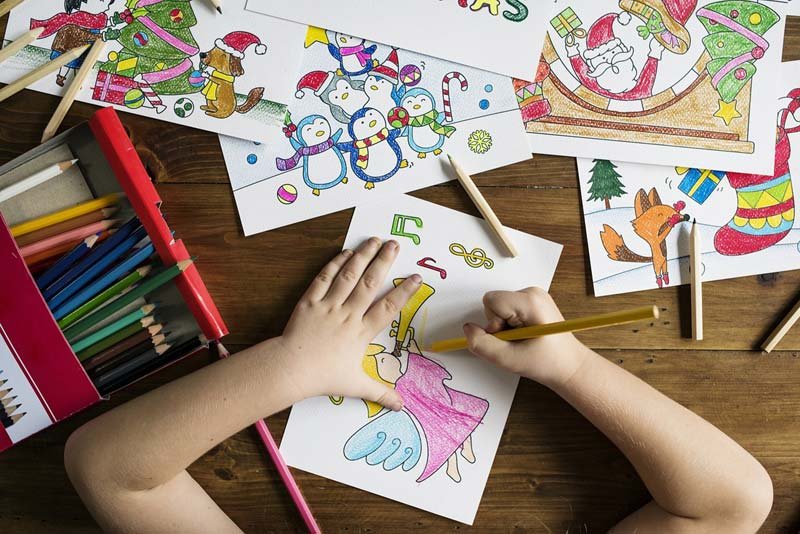 A child's mind is impressionable. When you teach them anything, it is more than likely that they will easily understand and get better at it. Therefore, it is important that you teach them worthwhile and artistic activities like painting.
Although painting may not be every child's forte, you can still encourage your kids in doing it because it will be of great benefit for them. Not only that it is an excellent stress-reliever and confidence-booster, but painting also expands your kids' creativity and appreciation of art.
Painting is also fun, and it will develop your children's cognitive abilities. They say that children who paint look at the world with an open mind and they view various situations innovatively.
Painting is also a great way to let your children express themselves. If you want your kids to be artistic, encourage them to paint!
2. Teach Your Children to Cook
Indeed, teaching your children how to cook is a great pastime and family bonding. Not only that it keeps both of you occupied, active, and creative, but it also improves your parent-to-child relationship.
If you are an excellent cook yourself, you will not find it a hard time to teach your children in cooking. But, if not, you can avail of cooking video tutorials on the internet, or you can enroll them in a cooking class.
Cooking is an essential skill to get on with life, and it is vital that you teach your kids this ability at an early age. This activity will surely be a rewarding experience for your kids because it will teach them how to be independent later in life.
3. Enroll Your Children in a Sports Camp
It is an excellent idea to enroll your sports-minded kids in a sports camp. Aside from giving them the opportunity to play their favorite sport, sports camps are an excellent way to encourage them to stay fit and active.
Sports will help develop your kids' leadership and organizational skills, and it will also improve their camaraderie and cooperation capabilities. If you encourage your children to play their favorite sport, you will let them be good at what they like.
Sports will give them so much fun and the chance to divert their energy to productive activity. So you should start enrolling your kids now because there is a possibility that they will be the next big thing in sport.
4. Influence Your Children to Learn a New Language
Many studies would attest that children who learn a new language are good at solving complex problems. It can also allow your kids to learn new things easier and in a fast way.
There are many language classes online or near your residence that you can enroll your children. Learning new language is conducive to your children's growth and development. It will help them if they want to travel to different places in the future.
5. Get Your Children into Computer Coding
Enrolling your kids in a computer coding class can provide plenty of benefits to them. Many kids nowadays are tech-savvy, and they will likely appreciate and do good at developing games, creating website designs, or making animations.
People who excel in computer coding have the capabilities to solve problems with efficiency, communicate to different people, and make technological innovations. If you want to enroll your kids in a computer coding class, you can enlist them at Code Camp.
Takeaway
Letting your kids learn new activities can provide numerous benefits for their growth and development. Not only that it will enable them to learn new skills, but it will also enhance their intelligence, and expand their creativity. You can enroll your kids in the five activities mentioned above for this purpose.
Author Bio
Yassi Parrish is a freelance writer, blogger and a technology lover. She loves to write about the trends in technology like coding an applications. In her freetime, Yassi loves to spend her time playing badminton together with her friends.
Related Videos:
A Japanese Method to Develop Creativity in Kids
How to Raise Creative Children
Do schools kill creativity?
How To Make YOUR Child Smart(2-7 Year Olds Proof)-Genius Kids-Phonics Reading To Raise A Smarter Kid
Increasing Your Child's IQ
Improve the IQ Intelligence of Your Baby
5 Activities That Will Expand Your Child's Creativity and Intelligence
creativity and child development, child creativity quotes, how to nurture creativity in the classroom, creativity in children's learning, why is creative development important to children's learning, why is creative play important to a child's development, nurture creativity definition, creative development in early childhood, child intelligence development, which parent determines intelligence of child, intelligence inheritance, where does the intelligence gene come from, 80 intelligence from mother snopes, daughters inherit intelligence from fathers, do children inherit intelligence from their mothers or fathers, y chromosome intelligence,