Hair Tools You Should Have : Healthy and shiny hair is the greatest desire of every woman. To look beautiful and stylish, you should certainly pay much attention to your hair and care for it properly. Today there is a big choice of various shampoos, conditioners and hair masks that make our hair clean and perfect.
However, these things are not enough to create a special hairstyle. For this you should have a few hair tools that will come in handy whenever you want to try a different style. Make sure you have the following hair tools and you'll create a wonderful hairstyle easily.
Hair Tools You Should Have
1. A Wide Tooth Comb
Most women tend to style their hair with brushes and I should say these tools are really very helpful and convenient to use. But brushes can be dangerous to your hair, especially when it is wet. As a rule, our hair becomes stretchy after washing and the brush may harm it greatly. That's why you'd better choose a wide tooth comb for gentle hair care. You'll be able to buy this comb at a reasonable price.
2. Blow Dryer
A blow dryer is a hair tool that every woman must have at home. Despite the fact that its main function is drying hair you can also use this tool efficiently to create hair volume. Nowadays we can find a wide range of blow dryers that have lots of additional functions. Their price varies from dozens to hundreds dollars – everything depends on the characteristics you are searching for. I would recommend you to buy a tourmaline hair dryer since it is considered to give your hair natural shine and sleekness.
3. Duck Bill Clips
No matter what hairstyle you decide to do, one way or another you will have to separate your hair into strands and duck bill clips will help you to do this without problems. I'm sure you see them every time when you go to your hairdresser. You can't find any other tools that are so good for dividing hair into sections. Whether you want to curl or flat iron your hair, you should always have duck bill clips on hand. They are available at most shops that sell hair accessories and one more plus is that these clips are inexpensive.
4. Hot Rollers
Hot rollers are the best things you can use for creating a romantic style. Without a doubt everybody will be fascinated with your beautiful curls that will add a bit of charm to your style. If your aim is to get volume, big hot rollers will be the most suitable for you. Smaller ones are perfect for long lasting curls that will bounce all day. All you need to do is to separate your hair and place hot rollers in. Wait for some time and take them off. You'll be amazed how charming you look with these lovely curls. To complete your hairstyle, you simply have to shake your hair and fix the curls.
5. Curling Iron
Many women around the world give preference to a curling iron as it is the most effective and the fastest way to get curly hair. This hair tool may be of different sizes, so it is reasonable to purchase the one that will give you desirable curls. For example, a bigger curling iron will make your curls loose, while a smaller tool will provide you spiral curls. I advise you to find out which brand is highly appreciated and then you can buy the curling iron that you like.
6. Flat Iron
Even if you have straight hair it doesn't mean you mustn't own a flat iron. It will give your hair an ideal sleekness that you strive for. By using this appliance, you will save your time as it takes just a few minutes to straighten your hair. The main things you should keep in mind while looking for a flat iron are an automatic shut off and adjustable temperature. Those women who have straight hair from nature shouldn't heat a flat iron to the highest point because it can damage their hair. You can try these colorful diamond flat irons for best results.
7. Hand Held Mirror
A hand held mirror is a thing number one that every woman keeps in her handbag. It is very useful when you are out and want to control your make-up. Moreover, it is impossible to make an excellent hairstyle without a hand held mirror. When styling is finished it is necessary to control the back of your hair and correct all the flaws. Using a hand held mirror is the only way to do this.
Most of us think that an elegant hairstyle can be done only at the hairdresser's salon by a professional stylist. But this is a wrong belief. Every woman can style her hair properly without anyone's help. All the above hair tools will help you to impress everybody with your charming hair style. Which tools do you use for styling your hair?
Related Videos:
The New Age Hair Styling Tools You Need To Have
DIY Weird Hair Tools You NEED To Try!
10 Hair Tools EVERY Natural SHOULD Have!
Hair Tools – Tried and Tested: EP2
My Top 10 MUST HAVE Hair Products!
Related Infographics: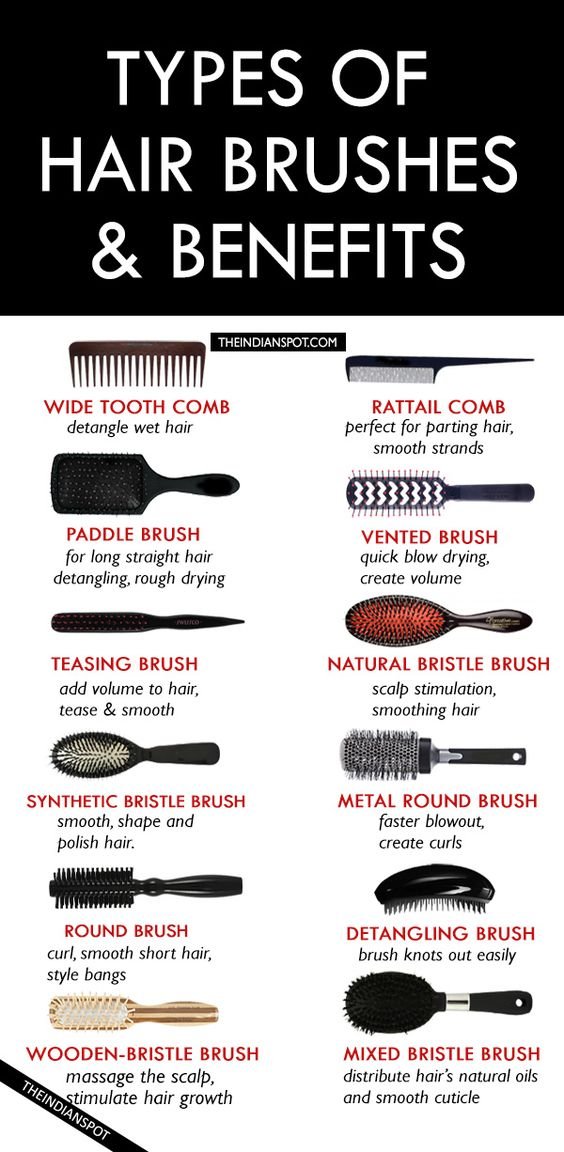 Hair Tools You Should Have
best hair styling tools 2017, best hair styling tools for fine hair, essential tools for a hairdresser, hair gadgets that work, hair styling accessories, hair styling tools and their uses, hair styling tools for waves, hair styling tools list, hair styling tools set, hair tools names, hairdresser tools list, must have hair accessories, must have hair styling tools, new hair tools 2017, professional hair tools, professional hair tools brands,