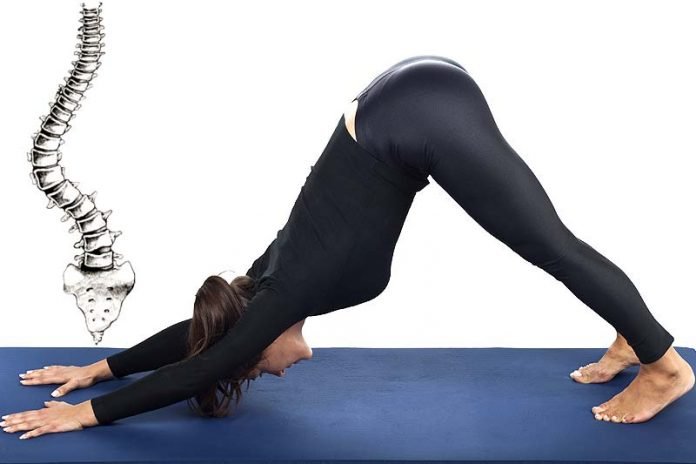 5 Astounding Benefits Of Yoga for Scoliosis : Are you a health and fitness addict? Or you are just curious about the article's subject, so you clicked and took the time to read? Or simply, you have scoliosis and you want to know something that you can do for the improvement of your condition? Don't worry, whether you are a health and fitness addict or a person with scoliosis, you are welcome here and I'm going to tell that you landed and clicked on the right and page.
Know these shocking truths about how yoga can help people with scoliosis by simply doing the proper and appropriate yoga poses.
Improves Breath Awareness
The severe spine curvature can badly affect your breathing process. In what way? If you are suffering from this kind of spine disorder, it is possible that your chest is malformed due to the abnormal curvature of your spine. If that happens, your lungs and your heart may possibly be affected, and that leads to breathing problems such as fatigue and even heart failure.
But don't worry because these severe symptoms are fortunately rare. Yoga exercise is a good practice for you to divert your breathing from your lungs to your nose.  If you are not aware, yoga is a form of exercise that requires proper breathing control, relaxation, and meditation. So, if you do yoga, you are forced to practice your breathing which may highly be affected by scoliosis.
Lengthens the Spine
Yoga exercise can be a good practice to develop your bone structures and health. Correlating to suffering from scoliosis, yoga can help you lengthens your spine by doing the appropriate positions or poses. If you do yoga exercises right, you might possibly see the improvement in your spine. These are some of the yoga poses that you could apply to your daily exercise routine.
Mountain Pose (Tadasana) – this yoga pose is primarily the starting pose for many other yoga poses. This yoga pose requires you to stand strong and tall. Its Sanskrit name is Tadasana – tada means mountain and asana mean posture.
Downward Dog (Adho Mukha Svanasana)– another yoga pose that can lengthen your spine is the downward dog pose. This pose is one of the most recognized poses in the West – Adho Mukha Svanasana; adho for downward, mukha for face, and svana for dog.
Wheel Pose (Urdhva Dhanurasan)– this is a pose otherwise known as upward facing bow that benefits your body, mind, and spirit by doing an advanced backbend. Its Sanskrit name is Urdhva Dhanurasan – urdhva means upward and dhanu means bow.
Strengthens the Weak Muscles
When you have scoliosis, some of the muscles in your body weakens. This is because the abnormal curvature of the spine can stretch, irritate, and squeeze nerves.
Also, it is can possibly strain joints that would cause them to become worn or inflamed. Some of the major effects of scoliosis are visible in your posture that leads to the weakening of the muscles or becoming tired. If these undesirable circumstances bother you, do yourself a favor by executing yoga exercises as frequent as you can. Yoga can strengthen your weakening muscles by doing standing poses.
Moreover, through yoga, you would know how to build strength in your abdominal muscles, core muscles, and the muscles that run along the spine which can help to prevent the worsening of the lateral curve in your spine.
Enhances the Spine Curvature
According to a study, around 32% of scoliosis patients had improvement on the curve of their spine with one basic yoga pose which is the side plank. On the first week of the study, the patients or the participants were instructed to do a side plank on the side of their spine was curved for only 10-20 seconds daily. After the first week, they were then told to do the pose for as long as possible similarly on the side of their curvature.
That is because yoga focuses on strengthening the weak muscles. By doing the yoga poses right and as often as you should, you could probably see better results in only a month or two.
Develops Posture
People with scoliosis have poor body posture and that is because of the spine curvature. However, posture can be developed when yoga exercise is included in your daily or weekly health and fitness routine. It doesn't only benefit those who have normal bone structure but apparently those who need posture improvement.
Upon gaining your posture or by simply having little improvement, your self-esteem increases, and you become more confident about how you look and especially on how you stand and walk. You only need to be consistent and determined enough so you can see the most awaited results at the end of the day.
So, are you planning on trying the yoga exercises? Well, that's good. If you are just reading this article and you have a normal bone structure, you can spread this little knowledge especially if you know someone who is suffering from scoliosis.
Or, if you are one of them, don't be afraid to stand up and gain your fullest confidence again. Start by buying your yoga mat or any exercise equipment. Most importantly, get yourself a daily dose of determination and dedication, improvements may take some time but the self-satisfaction towards the best results are to be treasured for a lifetime.
Author:
Kath Ramirez is a journalism graduate who aims to turn her dreams into her passion. Her love for writing started when she was seven years old, reading illustrated books. Writing articles, reading books, and dancing is her passion and she breathes into life with these. Kath is also engaged in exploring different places to stay for vacation or Holidays, a food addict but health conscious. She now works as a dedicated writer for Fitbiz, a health and fitness equipment provider based in Australia.
Related Videos for Benefits Of Yoga for Scoliosis :
Yoga For Scoliosis
Daily Yoga Poses for Scoliosis
Scoliosis Exercises – Exercises to Improve Scoliosis
20 minute Gentle Yoga for Scoliosis
Yoga for Scoliosis
Best Stretch for Scoliosis
Yoga Therapy : Yoga Poses for Scoliosis
Related Infographics for Benefits Of Yoga for Scoliosis :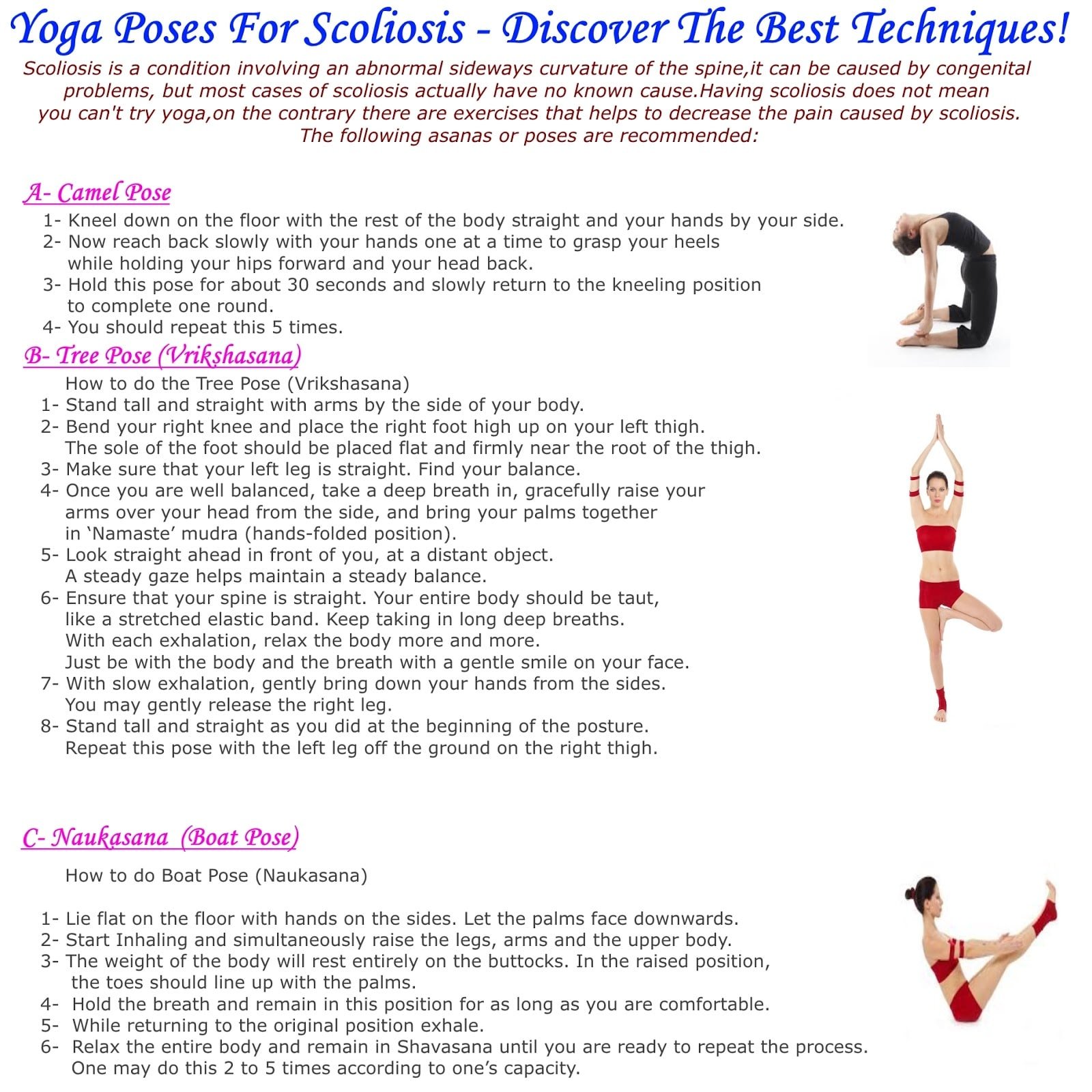 5 Astounding Benefits Of Yoga for Scoliosis
yoga sequence for scoliosis, yoga scoliosis before and after, yoga poses for scoliosis with pictures, yoga poses to avoid with scoliosis, yoga for scoliosis youtube, yoga for scoliosis dvd, yoga for scoliosis adriene, iyengar yoga for scoliosis, Benefits Of Yoga for Scoliosis