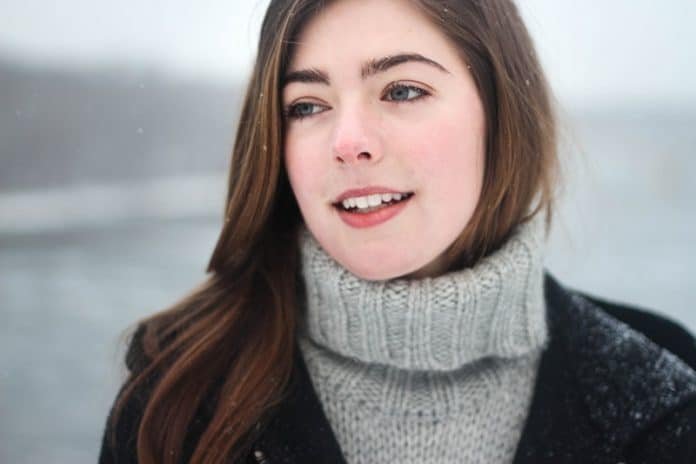 How to Keep Your Skin Healthy and Hydrated During the Winter : Has your skin become dry in the last few weeks? Don't worry, you are not the only one experiencing this. Winter weather, cold winds, dry air due to heating systems during the winter months, all affect the state of your skin, and not in a good way…
The moisture simply evaporates from your skin cells and it's left dry, scaly, and cracked. You must have noticed that when the winter starts, your legs, arms, and cheeks suffer the most. That's because these are the weakest spots of our body because they have little to no sebaceous oil glands, which are in charge of moisturizing our skin.
Our skin needs extra protection for that reason during the winter, especially if you are already prone to dry skin problems. If you want your skin to be hydrated and smooth, follow these simple rules each day.
Avoid hot baths or long hot showers
If you didn't know, hot water dries up your skin. So, instead of having long hot baths or showers, set the water to be more moderate hot (warm enough not to freeze). Or, if you can't live without a hot shower, make it shorter than usual.
Add a few drops of essential oil when taking a bath
If you like having a long bath, besides cutting down on hot water and making the bath little colder, you can add a few drops of essential oils as well.
Ylang-ylang, chamomile, jasmine, geranium, clary sage, neroli, peppermint, geranium, and lemon, are all great for moisturizing your skin.
Treat your skin with essential oil after-shower body oils
For a smooth skin, look for a healthier moisturizer than the petroleum-based ones. Cocoa butter is an excellent, natural and healthy choice.
Just make sure you use it right after the shower, while your skin is still damp. This way, you will make sure the moisture doesn't simply evaporate but stay trapped in the skin.
Exfoliate
Exfoliating is a great way to get rid of dead skin and make your skin regenerate faster and produce new, moisture rich cells.
But, don't overdo it. Two times a week will be enough. You can actually make the exfoliating mixture yourself by grinding up half a cup of pine nuts and mixing that with no more than two tablespoons of light oil.
Use a humidifier
When the winter comes and the heating systems kick in, the air we breathe in our homes becomes dry. The hotter your home is, the less moisturized the air you breathe is. Visit Airhumidifierspot.com best humidifiers for dry skin for more.
Besides respiratory issues that can occur during the heating season, your skin will also suffer and become dry, itchy, and cracked.
To avoid a whole plethora of problems, including dry skin, you can start using a humidifier. And, to get the idea what type of a humidifier will work best for you, check out the HumdifierGeek detailed buying guide.
Avoid skin products that contain alcohol
Instead of using face creams and other skin products that contain alcohol, check the labels and choose products that contain ingredients such as witch hazel. These more plant based products dry up the skin less and leave your skin smoother.
Skin Food
Believe it or not, even with the best skin treatment during the winter months, if your diet isn't skin friendly, your skin will still be dry.
Here's what you should focus on:
Cut down on diuretic drinks because they dry up your entire organisms (soda, coffee, black and green tea) and start drinking at least 10 cups of hydrating fluid such as water or fruit beverages.
Include watery foods in every meal (soups, stews, and similar) and keep away from crunchy, salty, dry foods as much as you can.
Don't skip good fats such as omega-6 and omega-3 fatty acids. You can find them in foods and ingredients such as walnuts and walnut oil, flaxseed oil, black currant oil, borage oil, and evening primrose oil.
There you have it ladies, simple steps to getting back your smooth, silky skin even during the winter. As you can see, it really isn't so hard to take proper care of your skin, you just need to set your mind to it, and follow these rules. We are sure it won't be hard for you.

Resource: buttercreambakeshop.net

Related Videos to Keep Your Skin Healthy and Hydrated During the Winter :
Winter Skin Care Tips
Home remedies to treat dry skin in winter
A Simple Everyday Routine For Dry Skin
How to keep your skin moisturized and healthy during the winter
4 expert tips to maintain your skin during winter
Wake Up Dull and Dry Winter Skin – Want Smooth, Hydrated Skin? Tips for Keeping Your Skin Hydrated
Related Infographics to Keep Your Skin Healthy and Hydrated During the Winter :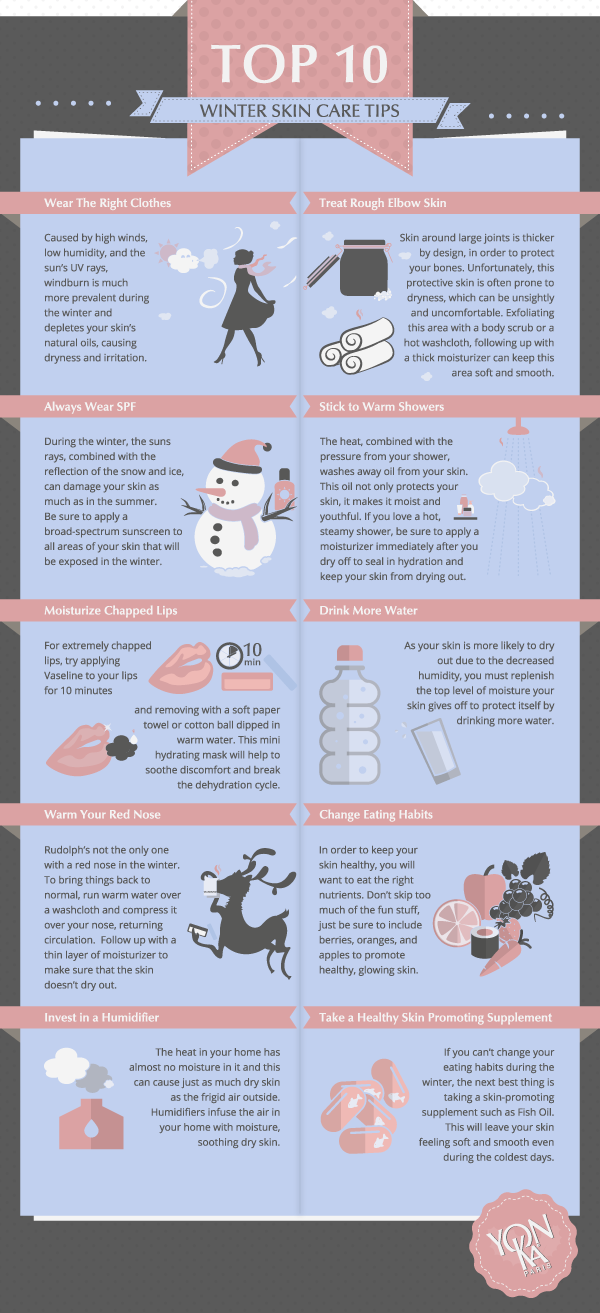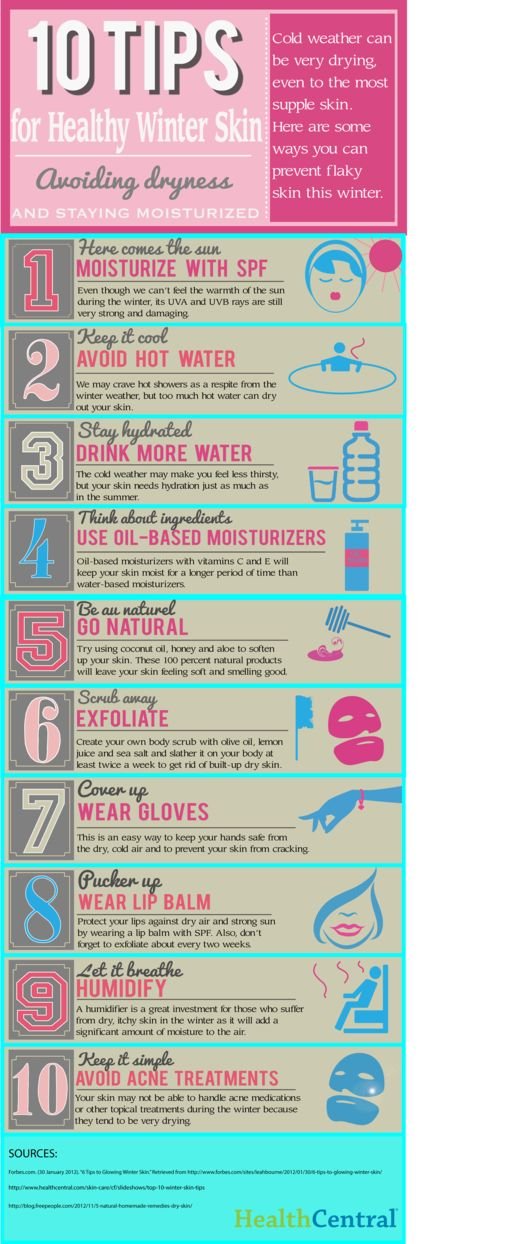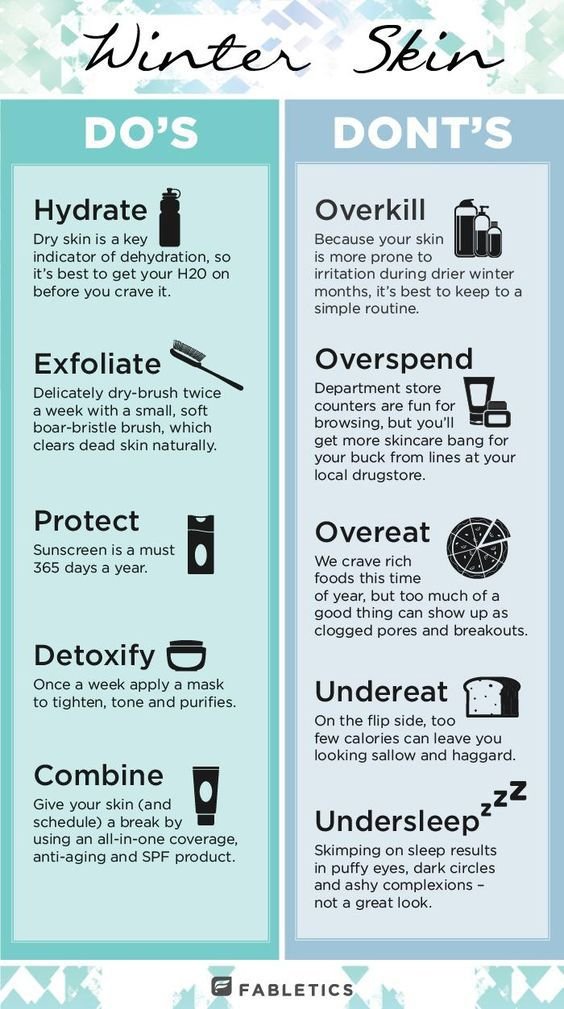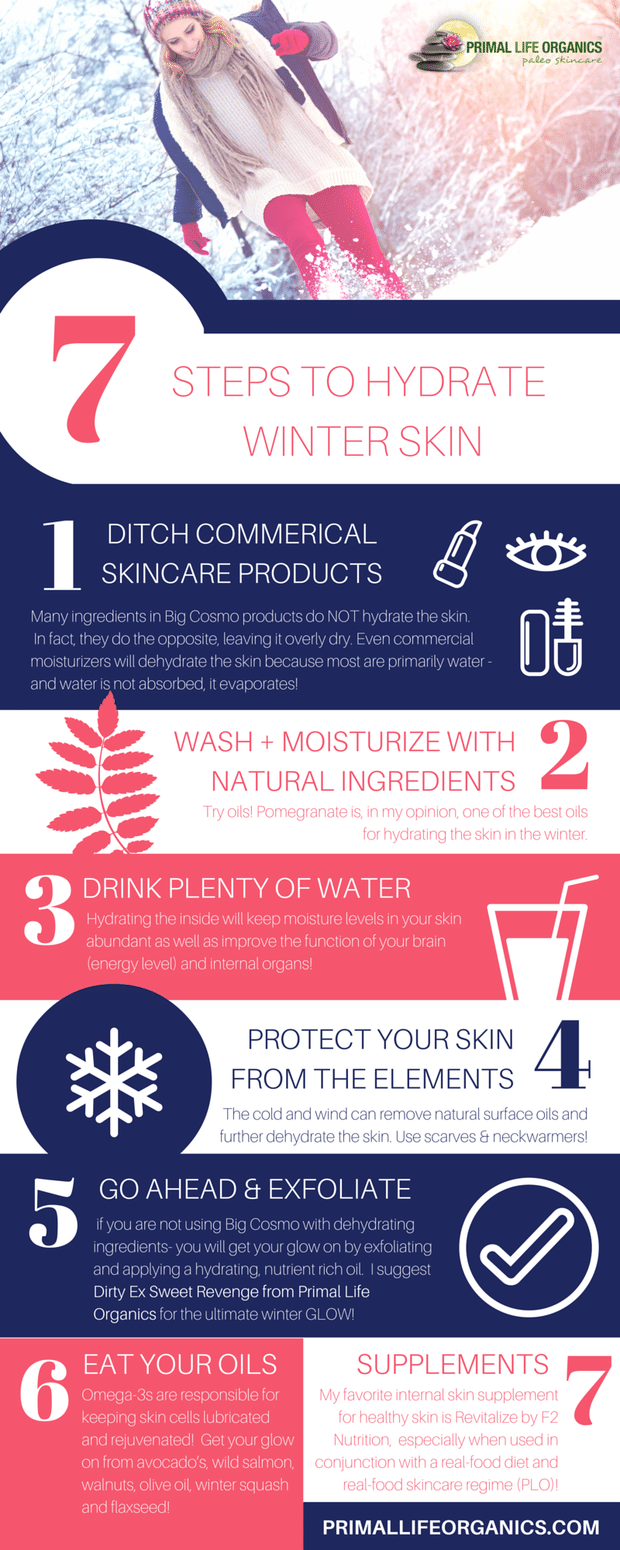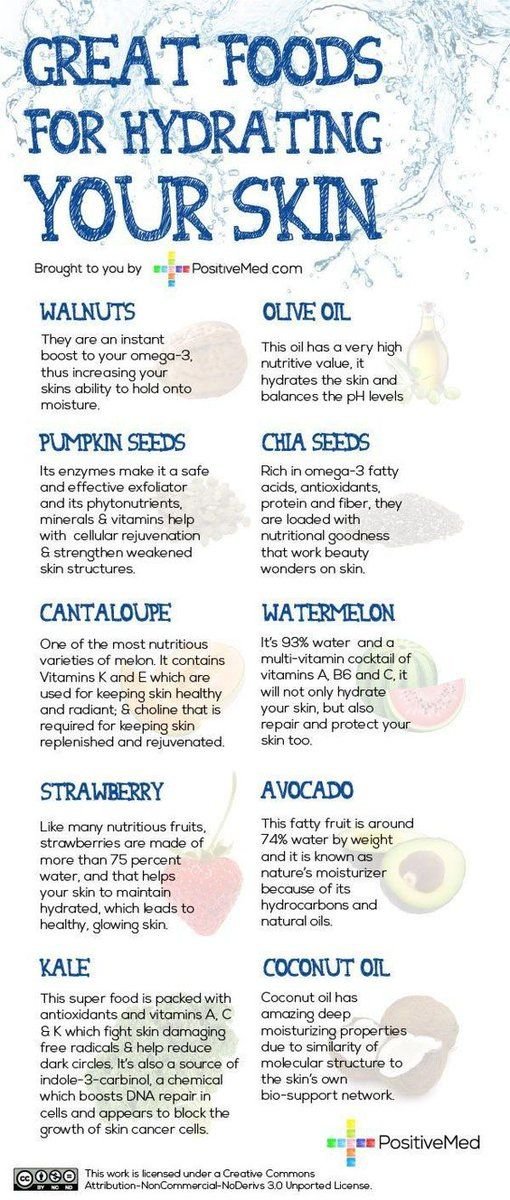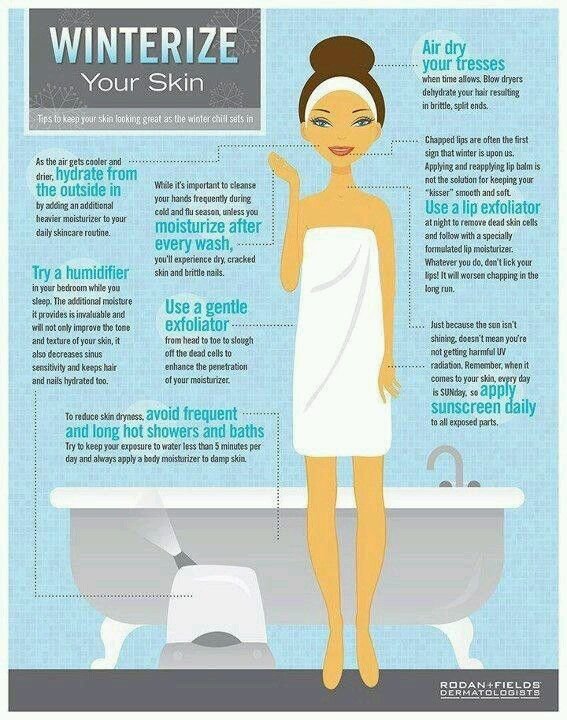 How to Keep Your Skin Healthy and Hydrated During the Winter
how to keep skin hydrated naturally, how to hydrate skin home remedies, how to take care of skin in winter naturally, how to hydrate skin overnight, how to keep skin hydrated without lotion, how to hydrate skin from the inside, how to take care of dry skin in winter, how to keep face hydrated all day, Keep Your Skin Healthy and Hydrated During the Winter