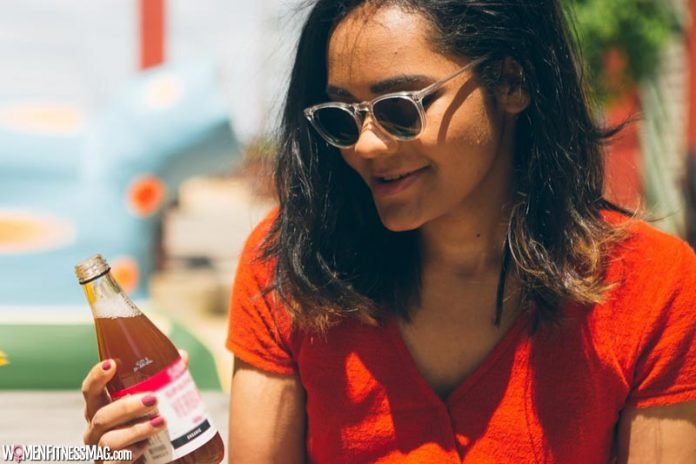 5 Best Isotonic Drinks for Supporting Your Skin Care Treatment : Do you know that electrolytes have an important role in your face skin health? And, guess what, we can easily find many skincare and treatment product that gives you the electrolyte supply. However, besides that skincare product, you also can use isotonic drinks as the source to get electrolytes. We have a list of the best isotonic drinks here that you can try as the addition of electrolyte source for your skincare needs.
Powerade


Maybe you already know and even try this isotonic drink. It is not surprising, because this is one of the most popular isotonic drinks out there. What makes it the best choice for your source of electrolyte needs? This isotonic drink provides enough amount of electrolyte that you need after a workout. Just drink one bottle, and you will feel refreshed.

Furthermore, it also has a low calorie (80 calories per bottle) and low sugar (20g per bottle). So, you don't need to worry, it will break your diet program. Plus, it also has Vitamin B complex addition, which gives it extra health value you can get. And, you also can choose many flavors that you like. In short, it is delicious, healthy, and provides enough electrolytes that you need.

Gatorade


We believe that you are also familiar with this name, don't you? Gatorade maybe is the most popular isotonic drink today. It works fantastically by replacing your energy and providing enough electrolytes to keep you from fatigue. It will make you feel fresher. Furthermore, Gatorade is also known for its big size product. So, just buying one bottle, you will get enough supply for a day.

Gatorade

It also has low calories (130 calories per bottle). Plus, it has enough carbohydrates in it that will help your body to replenish its energy. So, drink it after a workout or when you tired. It helps you to feel energized. And, if you combine it with a healthy lifestyle, guaranteed, you will get the best result, especially on your effort to keep your skin healthier.

LyteShow


This one is not like the first two drinks we mentioned. LyteShow is a concentrated isotonic drink. With just one bottle, you can use it for 40 servings of isotonic drinks. Because it is a concentrated type, you need to mix it with water. Make sure you follow the instruction, so you will get the isotonic drink that you need.

This product is also sugar-free. Now, you don't need to worry about your weight loss problem. You can consume this product without a problem. And, that's not all. LyteShow doesn't use any additive, which makes it safer to consume. Plus, it also uses fully natural ingredients in it.

We can say that LyteShow is a great product that you need to keep yourself healthier. It is safe to consume. More importantly, it boosts your electrolyte level.

Hi-Lyte


This is another concentrated type isotonic drink you also can try. It is made by experts with a special formula, so when you drink it, you will get the maximum level of electrolytes that you need. This product also provides more servings per bottle than other concentrated types of drink. In one bottle, you can use it for 48 servings. Moreover, the bottle design also allows you to carry it easily during your travel. So, anytime and anywhere, you can get enough supply of electrolytes.

However, the main reason why we put this product in this best isotonic drink list is it doesn't have sugar or calorie in it. With the no-sugar and no-calories feature, you must understand how it's important for your health. You can drink it regularly without a problem.

Hoist Premium Hydration


Even though we put it in the last position, it doesn't mean that this product is weaker than the others. This product even has the most perfect and complete formula to provide electrolytes boost that you need. Its main function is to keep the balance between the hydration needs and the electrolyte supply. So, you get two benefits in one bottle.

In one pack, you can get 12 bottles. The best of all, it doesn't use any additive. It is healthy and safe to consume. The bottle design also is amazing. It is easy to carry, which is suitable for you who want to bring it to your workout time. Or, you also can carry it for your travel. All in all, this is one of the best isotonic drinks that support your skincare.
Electrolyte for Your Skin Health
Now, you know the best product for replacing your electrolyte. The important question here is why? Why electrolyte affects your skin health. First of all, let's find out what electrolytes are. Electrolytes are minerals that produce electricity when it is mixed with water. Some of the minerals that can be considered as the electrolyte are sodium, chloride, magnesium, phosphate, and potassium.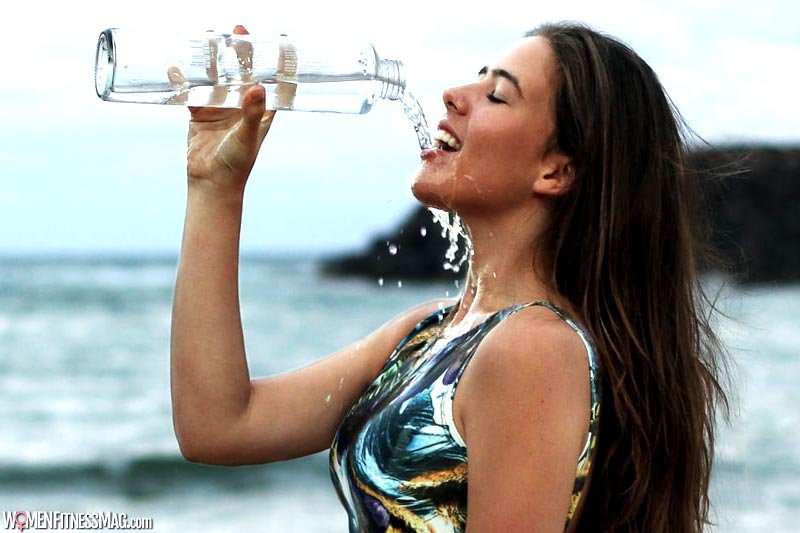 What is the relation between the electrolyte and your skin? Electrolyte attracts more waters. Enough water in your body will also affect your skin cell. In this case, your body will be able to moisturize your skin cell. The moisturized skin cell will have better looks and condition. it is not drying, which can easily cause spot and other skin problems. Plus, your skin will look younger.
Mostly, we use the skincare product with electrolyte inside to get this effect. It is truly worked. However, you may also need to get an extra supplement for electrolyte supply. And, this is where you need isotonic drinks. So, if you use two methods like this, you will get a better result. The skincare product will affect it directly to the skin area. Then, enough electrolyte boosts from the isotonic drinks will support your body to provide the regeneration touch to your skin cell.
One thing to remember here, you can't only depend on the skincare product and the best isotonic drinks above. A healthy lifestyle also has a big effect on your skin health. Enough sleep and rest, eat healthy food, and workout regularly, will give you not only a strong body but also beautiful healthy skin.
Related Videos about Best Isotonic Drinks for Supporting Your Skin Care Treatment :
What Do Electrolytes Actually Do?
Isotonic drinks
Acne Spots, Brown Spots & Pigmentation Removal Drink, Get Fair Skin 100% Naturally at home
How-to make a Homemade Electrolyte Drink
Drink Your Way To CLEAR SKIN
5 Best Isotonic Drinks for Supporting Your Skin Care Treatment
which alcoholic drink is good for skin, drinks good for skin, morning drink for glowing skin, benefits of sports drinks, drinks for clear glowing skin, best drink for skin whitening, sports drinks vs water, healthy drinks for skin and hair,