5 Biggest Mistakes People Make on the Keto Diet : The ketogenic diet is a low carb diet that can aid you in your fat burning journey. Done right, it can give some pretty impressive results, but like all diets, people can make mistakes. Usually, mistakes are not that bad within a normal diet, but as the ketogenic diet is a little more complex, mistakes can cause frustration and lead to people dropping the diet before they have given it a proper chance.
Follow these tips to avoid the common mistakes people make on the ketogenic diet.
Choosing the Wrong Fats
Although you want to reach your daily fat macros intake, there are certain fats that you should be avoiding if you want to see a real change in your weight. Not all fats are the same and as fats are the foundation of the ketogenic diet, you need to make certain you are consuming the correct type of fats. Any processed fats should be completely avoided, and these include seed and vegetable oils.
There are plenty of good fats out there, such as these ketogenic diet-friendly snacks. Snacks such as Nut Butters are full of the best fats for the ketogenic diet, are tasty, and can help to keep you feeling full between meal times. If you want to try these snacks out, you can order a sample pack here: https://shop.ketologic.com/products/ketologic-bhb-sample-pack/.
Not Following a Meal Plan
Meal planning can help us make sure that we are consuming our daily macros and that we follow the diet with no qualms. Although it can be a chore, making a meal plan can save you a lot of stress in the long run and is the best way to follow any diet, especially one such as this where you need to consume so many daily macros.
It is also a great way to save money, as you can plan what you need instead of buying things for the sake of it. If you are struggling to make a meal plan, try Purefit Keto.
Consuming Too Much Protein
Although protein is good for you, especially when following a ketogenic diet, there is such a thing as too much protein. The whole point of a ketogenic diet is that you get your main source of energy from fats, meaning we do not need to consume too much protein. If you consume more protein than the body needs, it then converts the protein into glucose, which then raises your blood sugar and in turn stops your body from being in ketosis.
This is another reason why it is so important to meal plan, so you can see how much protein you are consuming and ensure it is not too much. Protein is in most foods and, therefore, it is good to be careful and research what foods you should avoid too much of whilst on this diet.
The Ketogenic Diet is Not a Quick Fix
Although called a ketogenic diet, it is actually a way to a healthier lifestyle and those looking for a quick fix should avoid this diet. This sort of diet, like many others, can help you to lose weight more quickly at the start. If only done for a short amount of time before going back to your normal eating habits, you will find that you begin to put the weight back on again.
There are so many health benefits associated with the ketogenic diet and, therefore, it is so important to maintain it as a lifestyle. If you are looking to lose weight quickly, it may be more worth your time to simply cut sugars out of your diet. This can cause a much healthier weight drop without the meal planning and tracking macros. If you are here to change your lifestyle for the better, the ketogenic diet can do that for you.
Constantly Weighing Yourself
One problem with reading weight loss journeys is the comparison we then make against our own weight loss journey. For one, people's diets can vary dramatically before they begin a ketogenic diet and weight loss can happen more quickly for some than others. We are also all different, so diets can sometimes affect people in different ways.
The ketogenic diet does work and often this can be seen through measurements more than what is on the scale. Whilst it is good to do weigh-ins, measuring yourself weekly will help to show you that it is working.
Ensure you understand the diet completely before beginning it and you are less likely to make these common mistakes. The ketogenic diet can be difficult to grasp at first, but it does become easier over time. If you are unsure there is plenty of information on the web, as well as great meal plans. Remember, if you plan to exercise alongside the ketogenic diet, ensure that read up on how to adjust your meal plans for the amount of exercise that you do.
Related Videos about Mistakes People Make on the Keto Diet :
5 Ketosis Mistakes That Make You Fat
Everything You Need to Know About the Keto Diet
THE TOP 9 KETO MISTAKES That Sabotage Your Results!!!
10 DAYS TO KETOSIS: DAY 6 | 10 COMMON KETO MISTAKES
The Top 10 Most Common Keto Mistakes
The 10 Biggest Ketogenic Diet Mistakes
Keto Diet Mistakes That Are Making You Fat!
Related Infographics about Mistakes People Make on the Keto Diet :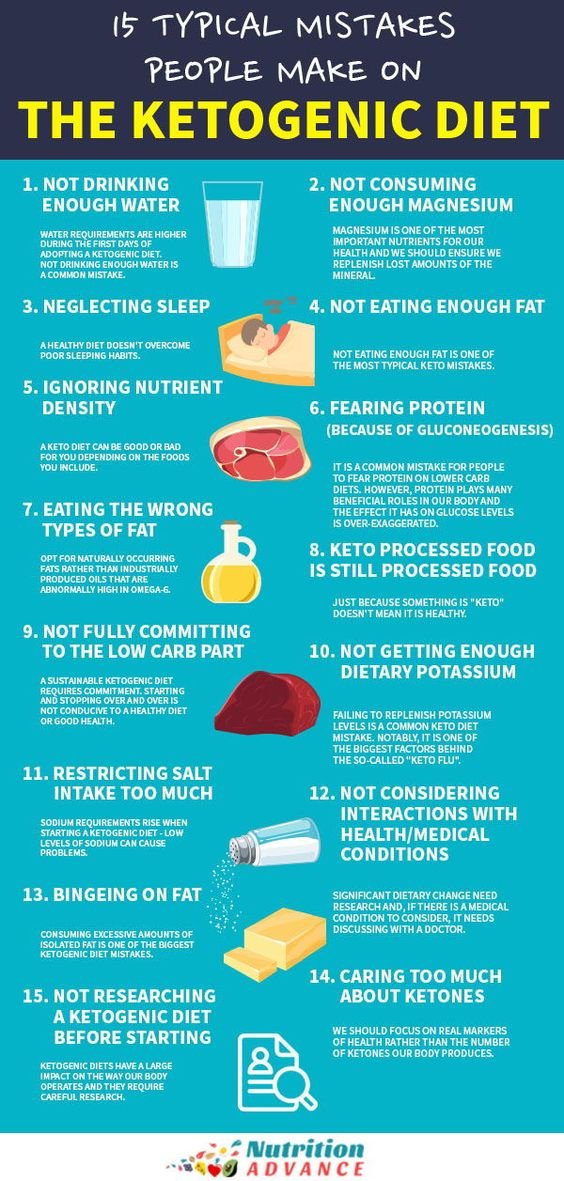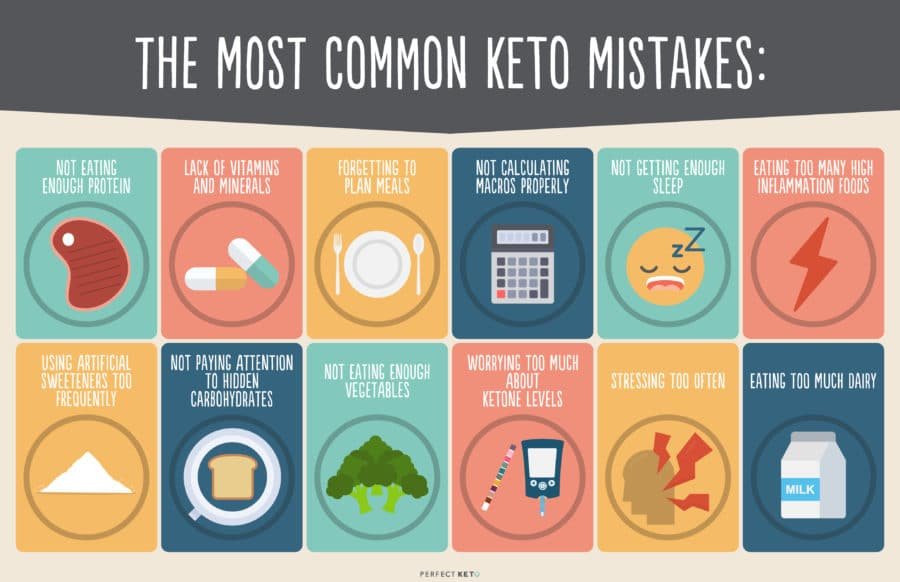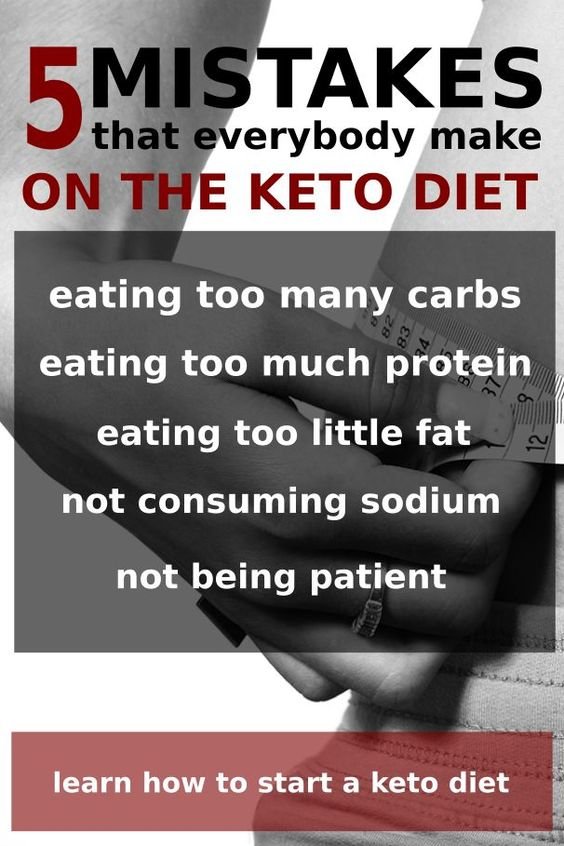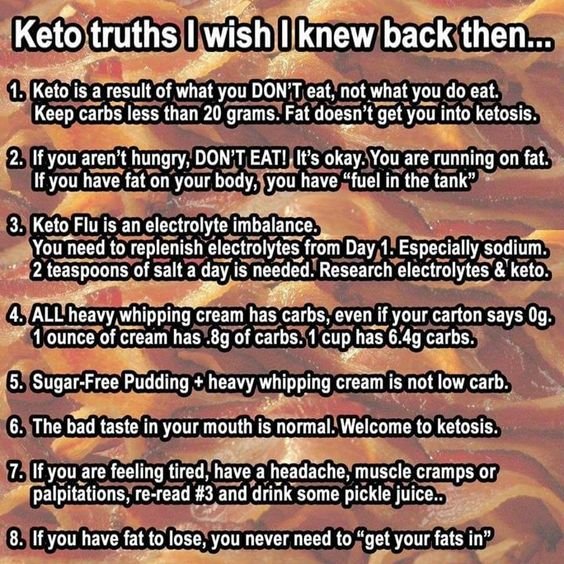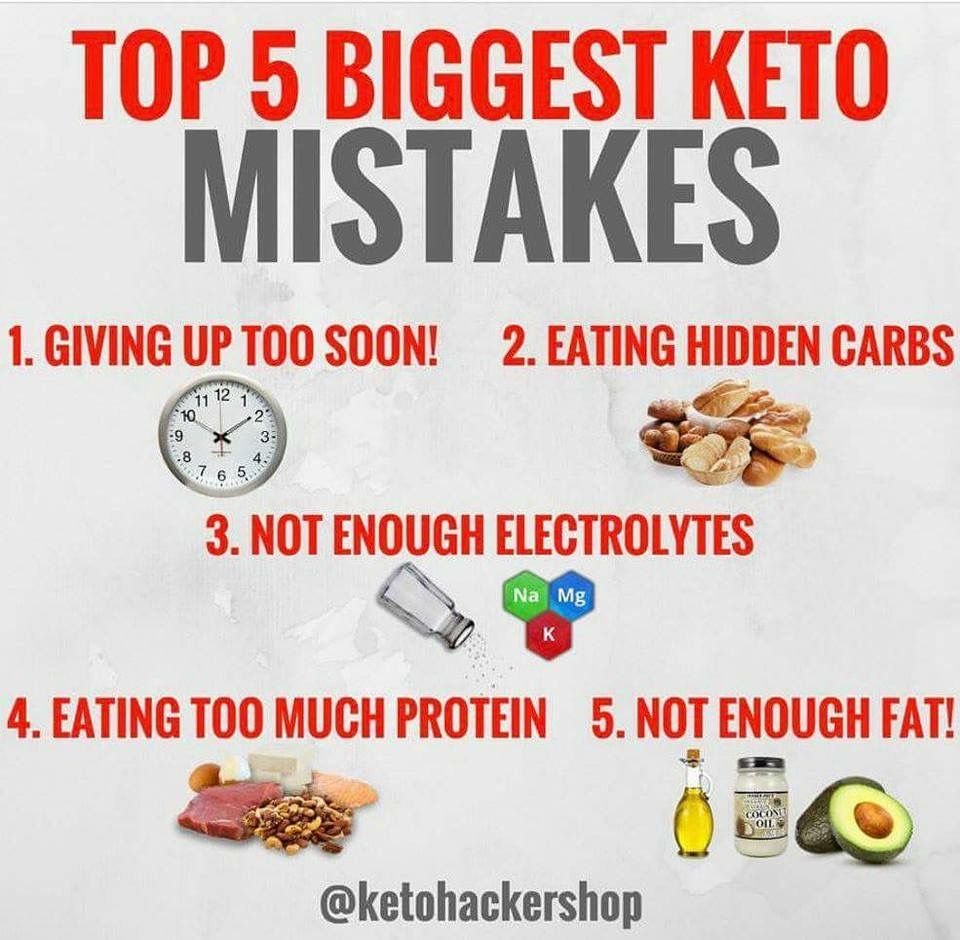 5 Biggest Mistakes People Make on the Keto Diet
keto diet for beginners, keto diet calculator, keto mistakes that make you fat, what happens if you don't eat enough fat on keto, olives on keto diet, keto diet food list, ketogenic diet cancer menu, clean keto food list, Mistakes People Make on the Keto Diet