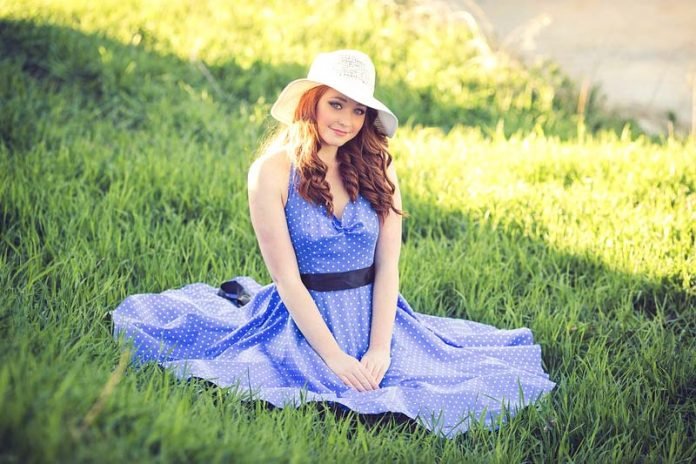 5 Clothes That Will Make You Appear Curvy : Gone are the days when being size 8 or above was frowned upon. Curvy girls are here to claim the space which, mind you, is well deserved. They've waited far too long for representation which, fortunately they have now gotten.
Not just that, their figures are rather desired now! Hail our girl, Ashley Graham; thank you for making women realize their strengths, which were otherwise taken as flaws. The pleasure in owning up and embracing your own true self is other worldly. Free your body from the limitations the society has put on you, and wear what you think will make you and your curves look beautiful. Here are five clothes that will enhance your curves in the best way possible!
1. Color blocking dresses
Dresses are for everyone, screw the numbers. Accentuate your size by wearing color blocking dresses. They will give the illusion of you being curvier, because WHY NOT?
With dresses, color blocking tops are also your best friend. They work best when the area above the waist is a color different than the rest of it and don't forget to reach for horizontal color blocking. Besides that, tops and dresses with panels in different colors will make you look like a dream.
2. Go for lower necklines
Tops with lower necklines, particularly V necks will compliment your body perfectly. They will draw more attention to your face as opposed to closed necklines. With that, look for wrap tops. Wrap tops are basically tops which overlap in the front or back. They'll give you the confidence you've been lacking all these years.
Wrap tops are the thang this summer. Stores like Forever 21, H&m are flooding with such tops so you can look cute without breaking the bank or losing your sleep over it. Go for it!
3. Make the button downs work!
Don't we all just love a good button down, be it a good old flannel or just a plain solid colored one? They're always in style. To make them look ''cooler", wear a camisole or if you're really feeling it, go for that pretty lacey bralet from Victoria's Secret you got as a birthday present last year and have the first few buttons undone. This style will not just make you chic as ever but will also give you that extra curve you've been trying to achieve in the gym! Amazing part of this option is that we already have loads of button downs in our closets which we've worn far too much but just can't seem to let go of. Get them to work and turn heads.
4. Invest in Skirts
Go for A-line skirts. They are stitched in a way which makes them more flattering on any body shape, and help enhance the shape of your lower body. They cinch on your waist and go a little looser towards the end. This style will give the illusion that all your cardio workouts at home have worked (which I'm sure have), pretty well. The waist would come off as small creating a curvier figure. If you really want to step up your game a little further, pair the skirt with a tucked in top and wedged Espadrille.
Wedged Espadrilles are all around the place this summer. You can find them in down the street stores as well as high street stores like that of Revolve.
5. Wear them Peplums
Peplums are the rage for this season. People either love them or hate them, there's no in between. However, if you're trying to accentuate your beautiful body, peplums will work in your favor. They will work the best when they're structured, similar to an A-line skirt. They will work to make your waist seem smaller and the rest looking curvier.
Pair a peplum top with a high waisted jeans or shorts to get the most of them. With that, make sure, if you're opting for pants, they're well fitted. If they're jeans, skinnies would work best. If you're going for skirts, pencil skirts would be ideal with a peplum top as well.
Another honorable mention could be off the shoulder tops. They, in a way, draw a line across your chest, giving the illusion of an hourglass body shape. They can be found for a price tag as low as $10 around the city. Good luck with the curves!
Author:
Judy Robinson is a passionate health and lifestyle blogger. She loves to write on healthy lifestyle, fitness 101 and DIY related topics. Follow @judyrobinson for more updates.
Related Videos:
HOW TO GET THICK INSTANTLY | FAKE IT TIL YOU MAKE IT
How to Dress Curvy | Fashion Tips & Tricks
Jeans For Skinny Girls | HOW TO LOOK THICK
How To Pose In A Photo As A Plus Size Girl
How To Dress If You Have No Curves
5 Clothes That Will Make You Appear Curvy
how to look curvy when skinny, how to look curvy in jeans, how to look curvy in a bodycon dress, clothes that make you look curvy, how to look curvy in photos, how to look curvy when fat, how to look thick in jeans, how to make your waist look tiny, Clothes That Will Make You Appear Curvy