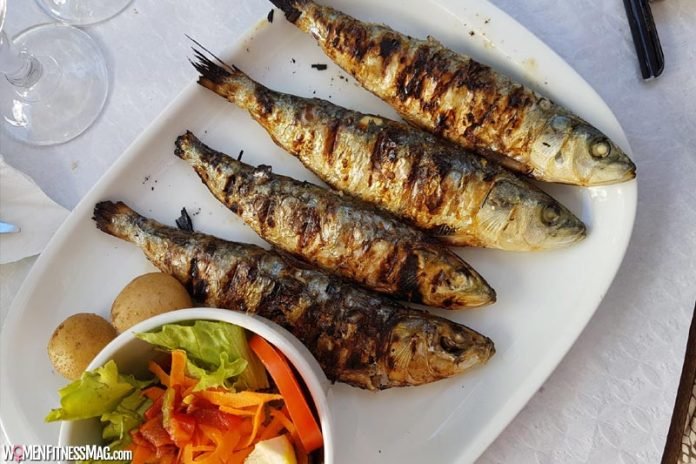 5 Immune-Boosting Foods for People with Diabetes : If you have a condition like type-2 diabetes, then you know how important it is to focus on immune system strength, especially during cold and flu season – and doubly so due to the COVID-19 pandemic. The Centers for Disease Control and Prevention (CDC) notes that people with underlying conditions, including diabetes, might be at a higher risk for serious health problems if infected by the COVID-19 virus.
November is Diabetes Awareness Month, so start investing in your immune system health from the inside out by taking a long, hard look at the foods you're eating and how they can benefit your body. Supercharging your immune system can be as easy as adding these five foods to your fridge, shelves, and meals.
For Zinc and Fiber: Chickpeas
Chickpeas, a plant-based source of protein that's also packed with zinc, boosts white blood cell function and helps your heart. That's important for people with type 2 diabetes; the CDC found that, over time, high blood sugar ca have a negative impact on your heart. Sure, chickpeas are high in carbs, but they're also an excellent source of fiber. A high-fiber diet is associated with improved insulin sensitivity and stabilized blood sugar.
If you love hummus, adding chickpeas to your diet will be easy. Blend chickpeas into hummus, add lemon juice for an extra kick, and serve on celery and bell peppers.
For Omega-3s: Fatty Seafood
The omega-3 fatty acids found in fish like salmon, sardines, mackerel and herring, boost the functioning of immune cells. EPA, a component of omega-3s can enhance white blood cell activity – and can do so within a week. Plus, when prepared without sauces, fatty fish can be a great low-carb addition to your diet. A five-ounce serving contains only five grams of carbs, according to USDA.
Oven-baked fish is super simple to put together. Put spices or a tablespoon of fruit salsa on top along with a splash of vinegar and seal the fish in aluminum foil. Bake at 450 degrees for about 15 minutes or until the fish is flaky.
For Vitamin A: Carrots
Vitamin A can help support the immune system through a multitude of cellular processes. Carrots also contain beta-carotene, a major source of vitamin A delivered through a low glycemic load, meaning they're unlikely to cause a blood sugar spike.
Carrots also encourage eye health, an important consideration for those with type 2 diabetes. Over time, diabetes can cause eye damage that leads to poor vision, cataracts, and glaucoma. Preventing this kind of damage and boosting your immune system: does it get any better?
You've probably considered adding carrots to your diet at least once; they're so easy to fold into your eating habits. If you're like me, you enjoy grazing on carrot sticks as a midday snack, but if you want to get fancier, try grating carrots into tomato sauce or ground meat for extra crunch.
For Healthy Fats and Vitamin E: Walnuts
Walnuts pack a one-two punch; they're full of vitamin E, a powerful antioxidant and important micronutrient that helps protect the immune system, and fatty acids that reduce inflammation and glucose levels. Walnuts can improve glycemic control in people with diabetes, and can also help people lose or maintain weight – a recent study found that walnuts may activate a part of the brain that controls impulse control and appetite.
Adding walnuts to your diet is as simple as tossing back a few handfuls every other day or adding them to your salads or healthy baked goods recipes. Some folks also grind walnuts into a butter and spread them on rice cakes or bland vegetables.
For Vitamin C and Cellular Health: Bell Pepper
Bell peppers are packed with vitamin C, which boosts your immune system and eliminates free radicals, which damage your body's cells. According to the USDA, one cup of sliced red bell peppers offers more than 100 milligrams of vitamin C, which is great for cells and your palate.
Vitamin C also has some aesthetic benefits from the inside out; the vitamin encourages collagen production, which can improve skin health and wound healing. Since diabetes can often impact the skin, that's certainly something to consider when adding bell peppers to your diet.
If you love adding raw bell peppers to your scrambled eggs or salsa, you're on the right track. If you're looking for something with a bit more flavor, add them to a veggie salsa for baked fish, or cut them into thin strips and eat them raw as a snack.
This Diabetes Awareness Month, it's time to focus on the impact the foods you eat have on your immune system, and how your immune health interacts with your other health concerns. As always, consult with a health professional before making any drastic dietary changes – and then add these great foods to your grocery list and get cooking!
About Dr. Bill Cole
Dr. Bill Cole, founder of the largest functional medicine group of its kind, has created the Cellular Health Accelerator Program that helps people to be well, feel well, and age well. He has already helped to transform the lives of thousands and has spoken on stages across the nation. For more information, visit http://drbillcole.com
Related Videos about Immune-Boosting Foods for People with Diabetes :
Boosting Your Immune System During COVID-19
Top 15 Foods To Boost Your Immunity: How To Boost Natural Immunity
DIABETES AND IMMUNITY – Tips to improve immunity | Fighting Diabetes
Immunity Boosting Diet Plan| Diabetes/ Thyroid/High BP Friendly
Immune-Boosting Tips for People With Diabetes
5 Best Foods for Diabetes Control
5 Immune-Boosting Foods for People with Diabetes
instant energy food for diabetic patient, best immune booster for diabetics, immunity booster food, fruits for covid diabetic patients, type 2 diabetes immune system, diabetic energy supplements, immunity boosting foods for covid, sugar free immune booster,