5 Matcha Green Tea Weight-Loss Recipes : Matcha has been a traditional drink for centuries in Japan, and when it was introduced in the West, its popularity grew by a hundredfold overnight. If you aren't in the know, matcha is a health-drink craze that has taken over America by storm. The drink is a form of green tea in premium powdered form and is celebrated for its scientifically backed nutritional benefits, which make its reputation well earned.
The potent effects of matcha lie in how it is processed. The fresh green powder is purported to be more powerful than regular green tea because you get 100 percent of the nutrients in the leaf as they are preserved in the process. Matcha contains a ton of antioxidants, L-theanine, and various vitamins, minerals, and compounds that benefit the body.
Most people are drawn to matcha because of its unique earthy taste. Other health-conscious people drink this delightful beverage because it gives them energy like the caffeine in coffee would but without the crash and jitters. What most drinkers don't know is that matcha is great in helping you lose weight. Here are some recipes you should check out.
No-Bake Matcha Fudge Protein Bars
Protein bars are great, especially when you need protein for your workout. While you may say that the store-bought variants are more convenient, they are filled with preservatives and harmful ingredients. This is one of the reasons some health junkies opt to make their own—they can control what goes into their DIY protein bar.
Ever seen a green protein bar? With this recipe, not only will the bar be dyed with a verdant hue; it will also be healthy and delicious. Best of all, it is a no-bake recipe, so you can whip up a batch quickly without making an extra mess in the oven or on top of the stove.
Apart from being an excellent exercise supplement, these matcha protein bars make great snacks in between meals. You can experiment with the ingredients listed and garnish them however you want to fit your taste.
Skinny Iced Matcha Latte
If it's too hot to have a latte in the summer, iced is the way to go. This quick and delicious drink is sure to satisfy your hankering for something refreshing without adding extra sugar in your body. If you're not into dairy or you're lactose intolerant, you can swap the cow's milk with an alternative like almond milk.
Matcha Chia Pudding
If it hasn't been emphasized enough, matcha is an unbelievably healthy food, but you can make it even better by pairing it with another superfood. Chia is another of those trendy health foods that deserve their wholesome reputation. Matcha and chia together sound wonderful, and if you enjoy both, you'll be salivating at how good they are when mixed with fruits like berries.
This recipe can be made overnight. The pudding is made from bloomed chia seeds, and their pearl-like texture gives an excellent feel in your mouth. If you ever feel like you want an extra dose of vitamins and minerals, try this breakfast pudding.
Healthy Matcha Ice Cream
Who says you can't have ice cream when you're on a diet? When you make this recipe and tastes how good it is, it can evoke feelings of guilt. However, a half a cup of serving is only less than 100 calories, 5 grams of carbs, and 4.5 grams of fat. If you're used to plain-flavored ice creams because of dietary restrictions, the matcha flavor can take some time for you to get used to.
The secret to this ice cream is the use of organic half and half because it makes it so creamy. It's better to make this using an ice-cream machine.
Matcha and Dark Chocolate Popcorn
Do you know that popcorn is one of the healthiest snacks out there? It's literally just popped corned kernels, and it's fiber-rich whole grain that's low in calories. It is a snack you can munch on with no guilt.
Just adding salt is enough for this tasty treat, but what if you add matcha and some dark chocolate to make it more exciting? This recipe is great if you want to impress your guests during movie or game night. The matcha may tint the popcorn green a little, but once you start eating them, you won't like eating them plain ever again.
In what other ways can you make food taste better with matcha? Share your recipes in the comments.
Related Videos about Matcha Green Tea Weight-Loss Recipes :
FAST Weight Loss & Get Flat Belly With MATCHA Green Tea – Matcha Weight Loss Tea
How To Lose Belly Fat With Matcha Green Tea
How to Make a Green Teatox Smoothie
Matcha 101 + How To Make a Matcha Latte
3 Green Tea Recipes For Weight Loss | Iced / Cold Green Tea Recipe
Green Matcha Smoothie: Perfect for Detox and Weight Loss
Related Infographics about Matcha Green Tea Weight-Loss Recipes :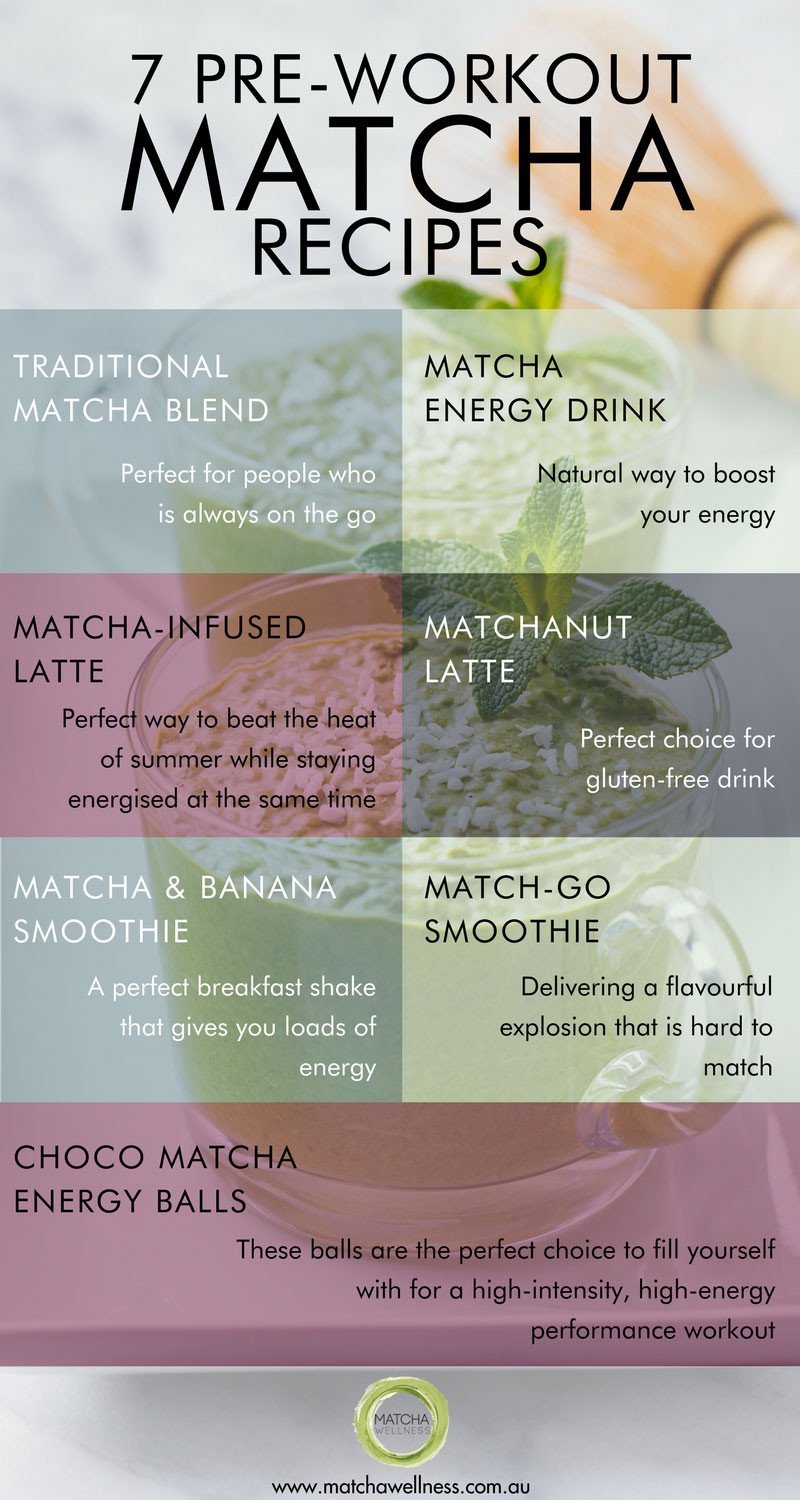 5 Matcha Green Tea Weight-Loss Recipes
matcha tea weight loss before and after, how to prepare matcha green tea for weight loss, how to make matcha tea, matcha green tea weight loss before and after, matcha tea weight loss stories, how many cups of matcha tea a day for weight loss, matcha tea benefits, how much matcha per day for weight loss,