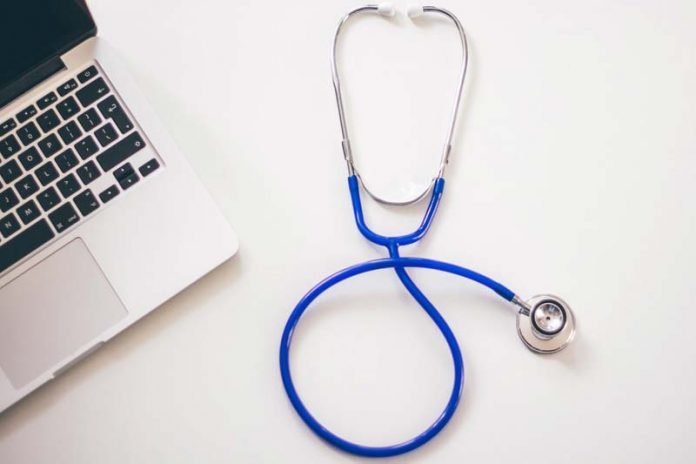 5 Mobile Apps to Improve Your Health on the Go : Using a mobile app is one of the easiest and most convenient ways to get a handle on your health. Available apps do everything from tracking your fitness routine to monitoring your vital signs to helping you de-stress. What's more, you can download them to your mobile device and use them throughout your busy day. Here are five of the best.
Happify

Starting out with a good mood can make all your efforts to improve your health more effective. Happify is a free mobile app that helps you prevent or decrease depression. Even for someone who hasn't been diagnosed with clinical depression, the app can help you get in a happier mood.

This app features games you can play to train your brain to be more positive. It suggests activities that might improve your mood. It teaches you to embrace an attitude of abundance with prompts to express your gratitude. Of course, while Happify can sometimes boost your mood, it's important to ask a counselor for advice if the app isn't enough.

Fitocracy

Would you rather sit on the couch and play an MMORPG game than get out and exercise? With Fitocracy, you can do both at the same time. Fitocracy is a free app that puts you through your paces in a role-playing style game. As you take on tasks and challenges in the game, you complete workouts, get fitness advice, and interact with others playing the same games.

HealthyOut

It can be pretty hard to find a restaurant that serves only healthy foods. The truth is, sometimes you just don't want to bother. Yet, eating out at restaurants often is a good way to gain weight and make your cholesterol skyrocket. HealthyOut helps you find the healthiest restaurant meals in your area. You choose the calorie range and dietary restrictions that are important to you.

Waterlogged

You're eating right, exercising as you should, and keeping a positive attitude. What more could you want? What about staying hydrated? Getting enough water can help you with all the other aspects of your health. Unfortunately, it's easy to forget about hydration.

Waterlogged helps you track how much water you drink. You can even record the information using photos instead of the keyboard if you like. The app is free, but you can upgrade to a premium version if you want features like reminders and graphs.

Apple Health

An important part of improving your health is knowing stats like heart rate, blood pressure, and blood sugar, to name a few. Apple Health doesn't exactly check all that. But what it does do is get that information from other apps and devices and compile it all on a simple dashboard. You may also need to input some of the data manually. After that, it's easy. All you have to do is open up the app on your iPhone and view a complete picture of your health. Then, you can show it to your health care provider whenever you like.
Mobile apps streamline health tracking and help you develop better goals and habits. They're easy to use and many are free. If you're ready to boost your health to the next level, think about downloading one of these health apps or any of the many others available. When you do, taking care of your health won't slow you down when you're on the move.
Author:
Marie Miguel has been a writing and research expert for nearly a decade, covering a variety of health- related topics. Currently, she is contributing to the expansion and growth of a free online mental health resource with BetterHelp.com. With an interest and dedication to addressing stigmas associated with mental health, she continues to specifically target subjects related to anxiety and depression.
Related Videos about Mobile Apps to Improve Your Health :
8 Best Health Apps to Improve Your Health
Mobile Apps Improve Mental Health
Top 5 BEST Fitness Apps 2018!
Related Infographics about Mobile Apps to Improve Your Health :

5 Mobile Apps to Improve Your Health on the Go
top mobile health apps, top 10 health apps, most popular health apps, mobile health apps for consumers, best health apps 2018, best health apps 2017, competitive fitness app, myfitnesspal health apps,