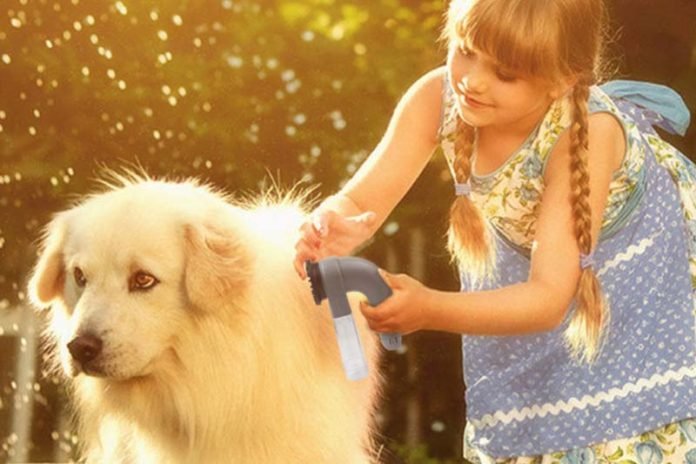 5 Things to Consider When Buying a Pet Vacuum Cleaner : Sure, pets are good stress reliever but everything comes with a cost and pets come with their hair. Pets keep shedding their hair all over the place and the problem is that they cannot be cleaned very easily. The problem arises for the individual which have allergies and cannot sustain breathing in such environment. Fortunately, we are lucky enough to have Vacuum for Pet Hair, available in almost every store which make cleaning process less painful.
If you are buying pet vacuum cleaner for the first time, there are several things that you should keep in mind. Some of them are as following:
Type of floors
Firstly, we are concerned with the type of material which we want to clean up. There are different type of vacuum cleaners available for every type of floor like hardwood floors need to be dealt with precaution, otherwise the whole ambiance of the room can be destroyed in seconds. If you are buying for carpets and rugs. Check the vacuum cleaner on some sample piece first. But the vacuum cleaner which is specifically designed to clean out the absorbent material.
Breed of your pet
Pet hair varies from breed to breed. Some pets shed more hair than the other ones. So, the vacuum cleaner should be bought according to that. Dogs breed like Beagle, Chihuahua, Labrador/Golden Retriever, Saint Bernard are more likely to shed off hair as they are hairier as compared to breeds like Poodle, Scottish Terrier, Schnauzer, Yorkshire Terrier and Maltese
Your budget
It is a well-known fact, the more money you have, the better product you are going to get. There are so many types of vacuum cleaners available in the market that it is harder to decide which one to choose. They work the same and you cannot tell much difference in the ending results. But you all see that the prices vary a lot. Before selecting a final option, check the reviews on the online shop. Also, check the difference in the prices of vacuums.
Bag or no bag vacuum cleaner
The variety and features are increasing every day. It is a tough decision to choose between bag and bagless vacuum cleaner. Both work fine and have their own perks. Bagless vacuum cleaner have the advantage that you can never run out of bags. Changing the bags every occasionally, is also and headache and if the bag doesn't fit properly, it is going to cause problems. The prices of bags are also high. The bagged vacuum cleaners are easy to use and they will save you from dirt allergies as well.
Brush Agitator
This is something that we can find in almost every house. It is an excellent device when it comes at cleaning out the dirt particles. The best part is that it is designed to roll out the things that get stuck between the fibers of the carpet like your own hair or pet hair.
Related Videos:
Dog Vacuum Cleaner Makes Bath Time Much Easier
pet vacuum hair cleaner
The pet hair vacuum cleaner Pet Family
Pet Hair Remover Brush Vacuum Cleaner
5 Things to Consider When Buying a Pet Vacuum Cleaner
best vacuum cleaner, best vacuum for pet hair, best place to buy a vacuum, best shark vacuum for pet hair, dyson vacuum for pet hair, shark pet vacuum reviews, best canister vacuum for pets, best vacuum for pet hair consumer reports,