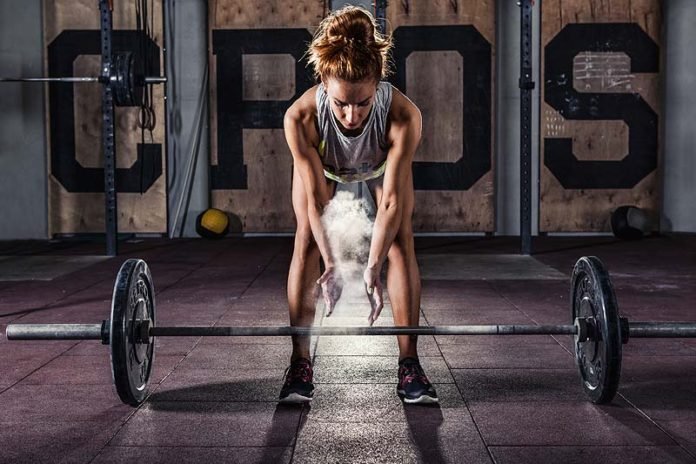 Weightlifting Mistakes Women Make When Trying To Lose Weight : Women who lift weight are prone to making some mistakes in the gym. The women are often torn between the society's view of how they should look, what they read in fitness magazines, and the fitness tips which their unqualified male friends offer them.
Consequently, such women are unable to make proper choices regarding their diet, cardio sessions, and weight lifting programs. In the end, they conform to wrong habits, thus looking worse than when they started.
Discussed below are five Weightlifting Mistakes Women Make When Trying To Lose Weight.
1. Not Sticking To A Definite Training Program
Most women are fond of not following to a structured workout program when training. You will find such women trying out a spinning bike for a few minutes, then a kettle-bell, before grabbing a dumbbell to perform biceps exercise. Moreover, they quickly change exercises routines after working out for a few days, if they fail to achieve the dream body shape.
Weightlifting, just like any other activity, requires planning, patience, and discipline to achieve the desired results. You should begin by carefully highlighting your fitness goals, before designing a suitable training program with the help of your fitness coach. Also, maintain your workout schedule for 4-6 weeks before alteration, to achieve maximum benefits.
2. Failing To Do Adequate Warm-up
Not doing a thorough warm-up before starting their workouts is a very common habit with most women who lift weights. Such women head straight to the free weights or even machines to begin their training, in the hope of losing weight.
Warming up alerts your brain of the impending exercise, thus increases blood flow to your muscles and setting your body ready for the workout. This mind-muscle coordination will condition your body to call into action the correct muscle groups during your exercises, speeding up your weight loss and increasing your muscle gains. But that is not all. You will also be safe from injuries.
3. Not Lifting Heavy Enough
The practice of grabbing plates, weighing a few pounds, from the rack for your training is self-defeating. You will hardly lose enough weight as you'd desire if you cannot push your body hard enough. Not wanting to look 'masculine' is the key reason why women discard heavier weights. Well, get off your fears and start grabbing heavier weights. When it comes to strength training 'heavy' is usually relative. The idea is to begin your training with weights that you are comfortable with as you progress to more challenging ones. As an example, you may start with body-weight squat, progress to goblet squat, then dumbbell squat, before hitting the barbell squat.
Performing challenging exercises constantly leads to more strength, higher performance, and better physique.
4. Inadequate Rest Periods Between Exercises
Fitness newbies are usually very enthusiastic to lose as much weight as possible in the shortest time possible. This practice is also common with many women who have been weight lifting for a while. The back-to-back training routine, with minimal or no rest periods, promotes lousy training patterns. One of my favorite training principles is 'Perfect training makes perfect'. Stop concentrating on the quantity of your workout, aim for quality. Taking time to rest between your workouts gives your muscles time to recover so that you can handle heavier weights in your subsequent sets. Moreover, you also have enough reserve energy to perform quality reps, for better muscle development.
5. Mindless Eating
Mindless eating is a key factor negating the many hours of intensive and carefully designed exercises, for many women weightlifters. We are what we eat. Improper choice of foods and wrong eating habits are some of the mistakes that these women make.
Best eating practices for losing weight as weightlifter include opting for natural food sources over processed foods, eating balanced diets, eating at regular times, and drinking enough amount of water daily (at least 8 liters). Also, practice mindfulness when eating by switching off every distraction and taking the time to enjoy your meal. The practice of eating while texting, reading magazines, or watching television, ultimately leads to overeating and weight gain.
Conclusion
It is a common knowledge that our actions form our habits, our habits form our characters, and our characters define who we are. These weightlifting mistakes women make can have negative ramifications if not corrected in time. However, with patience, consistency, and motivation, you can always achieve your fitness goals of a well-toned body, increased strength, and a healthy life.
If you wish to get your post published in Women Fitness Magazine, You are most invited for Guest Post.
Related Videos:
Mistake Women Make In the Gym When Trying to Get a Sexier Body
The 4 WORST Muscle Building Workout Mistakes Beginners Make
5 Common Weight Loss Mistakes – Lose Weight Fast By Avoiding These Mistakes!
Number One Mistake Women Make at Gym
5 Reasons Why You're Not Losing Weight
How to BURN FAT with Weight Training for WEIGHT LOSS | How to lose fat with weights | Lifting
Weight Lifting for Weight Loss | Tips to Get Started
Why Women Will Lose Weight Lifting Heavy!
Full-Body Fat-Burning Circuit Workout
How To Lose Fat With Weights
The 3 Biggest Mistakes Women Make when Trying To Lose Weight
Weightlifting Mistakes Women Make When Trying To Lose Weight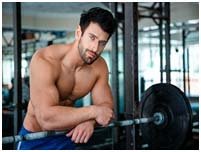 Author Bio: Gregory is the chief editor at ConstructMuscles.com. He spends half of my time on his blog while the other half on being a physical fitness trainer. Believing in the great benefits of bodybuilding and fitness to the body, he has been motivated to become a fitness enthusiast. Stay Connected with him on Twitter.
Weightlifting Mistakes Women Make When Trying To Lose Weight
weight loss mistakes, common dieting mistakes, weight loss mistakes beginners make, 10 percent weight loss, biggest weight loss in a week, top 10 weight loss mistakes, biggest weight loss tips, biggest weight loss transformation, Weightlifting Mistakes Women Make When Trying To Lose Weight
dieting mistakes, weight loss mistakes beginners make, common dieting mistakes, 10 percent weight loss, biggest weight loss in a week, top 10 weight loss mistakes, biggest weight loss tips, biggest weight loss transformation,
is it bad to lift weights everyday, is it good to lift weights everyday, lifting weights everyday results, should i lift weights everyday or every other day, Weightlifting Mistakes Women Make When Trying To Lose Weight
lifting weights everyday for weight loss, weight lifting results after 6 months, weight lifting results after 3 months, benefits lifting weights everyday,