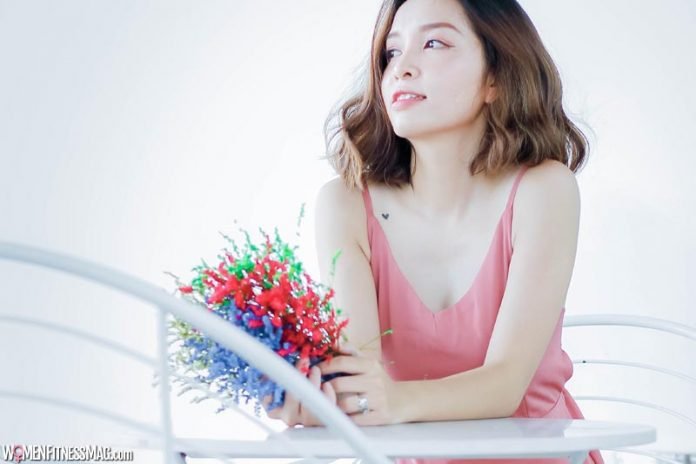 Korean Makeup Essentials You Only Need : Korean beauty is known for its timeless beauty. Their dewy and flawless skin along with their exceptional cosmetic products is what made South Korea the World's Beauty Capital. It has been years since they started dominating the global beauty industry and there is no stopping any time soon.
With their market continuously striving to innovate and improve their products, more and more people are getting hooked. Most Korean beauty products are made with natural ingredients that are less likely to harm the skin.
Koreans have been prioritizing skincare over makeup products because prevention and maintenance are more important to them than smothering their faces with heavy makeup to conceal the imperfections. Korean makeup is formulated to be lightweight and focused on enhancing your natural beauty.
There are numerous makeup products for different purposes. Not knowing what you only need is a waste of money and resources. We don't want you to collect a pile of makeup that were only used once or twice. Hence, we made a list of makeup essentials you only need to achieve that Korean vibe you want.
Smooth Makeup Base


The dewy finish is what Koreans are mostly aiming for. There are different base makeups you can choose from depending on what suits you best. BB and CC creams, foundation, and cushion compacts are the most popular base makeups. Foundations are more used in Western makeup style and this is the least natural-looking base you could use.

Most Korean makeup routines recommend using primers before foundations or cushion compacts to ensure a smooth and even application of your foundation. BB creams, on the other hand, can be used by themselves. One great foundation you can try is 3CE's Mesh Foundation and Back to Baby Make Up Base. It both offers excellent coverage with additional sun protection.

Natural Face Blush


Blush has been around for centuries yet beauty companies are still trying to improve this product. One's look would not be complete without a dab of blush on the cheeks. This product can provide you with a healthy glow especially for people who are not born with rosy cheeks and prominent cheekbones.

If you're looking for an affordable yet quality face blush then you should check out Mood Recipe Face Blush. It offers 3 shades suitable for most skin types. It offers a buildable rosy-beige tint that aims to provide the most natural blush suitable for your skin tone.

Eyeshadow Palettes


Eye makeup can make or break one's look. It can make you look extremely attractive and give bring out your best features. Always look for palettes that can be used for daily looks and special occasions as well.

A great choice would be Mood Recipe Multi Eye Color Palette from 3CE. It is available in 3 types with a matte and shimmery finish. It is also a versatile product that can be used for any occasion. You can even use it for contouring.

Eye Liners


Eyeliners are vital in a Korean look, but most Asians are fond of them as well. It can make the eyes appear bigger or even change the shape of it. The application is considered a form of art and it can be very challenging for some. Make it easier with the use of Super Slim Pen Eye Liner! It is a brush eyeliner that is made with fine bristles for easier application.

Lipstick or Lip Tints


Well-moisturized lips are the first thing you need to achieve the Korean gradient lips. If you often get dry and chapped lips, consider exfoliating your lips and changing your lip balm. After that, choose a high-quality lipstick or lip tint that you want to use and start blending. Don't forget to apply lip gloss after.

3 Concept Eyes offer various lip products you can choose from. Two of their bestsellers are Velvet Lip Tint and Mood Recipe 2 Matte Lip Color. All their lip products are highly pigmented and long-lasting.

Concealers


Most of us are not blessed with flawless skin. Concealers can save your day when pimples and blemishes appear at the wrong time. There are spot concealers and full coverage concealers. Some concealers can be hard to work with.

Depending on what your skin needs, you can consider trying Cover Pot Concealer or Full Cover Concealer. They are both easy to use and effectively conceals any imperfections that may ruin your look.
Conclusion
Always buy cosmetic products from trusted and well-established brands because some products contain harmful ingredients that can damage your skin. Don't waste money buying cheap beauty products you don't need. Instead, invest in high-quality products that can greatly benefit your skin.
Related Videos about Korean Makeup Essentials You Only Need :
Korean Makeup for Beginners: Affordable Must Haves For Your Pouch
MY EVERYDAY LOOK – KOREAN MAKEUP TUTORIAL
Huge Korean Beauty Haul: STYLENANDA 3CE MAKEUP
Korean Makeup Essentials You Only Need
korean makeup brands list, korean makeup brands in india, best 3ce products 2020, korean makeup brands in usa, 3ce lipstick, 3ce velvet lip tint, stylenanda, 3ce makeup,