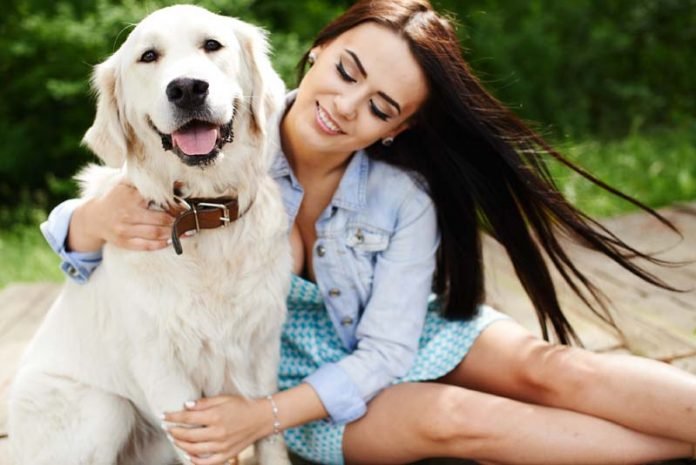 Our pets are very much a part of our family. Thus, we are always on the search for the right pet sitter. But one problem is that not many people take pet sitting as a potential job option.
If you are a dog lover, you should definitely take up this option. The trend for pet sitting is gradually increasing day by day and many people are considering spending their time in it.
Apart from being around cute animals, you also get the chance to earn a significant amount of money. Therefore, it is a perfect combination of fun and earning. As a result, this is the perfect job option for potential animal lovers.
Work from home


Most of the people these days are looking for freelance jobs that can allow them to work from home. Thus, pet sitting is one such potential job option.

If you're a retiree, student or anyone looking for a job, you can choose to become a pet sitter. All you need to do is take proper care of the dog or the animals.

Just become friends with the animal in some time and enjoy a comfortable time at the house. The significant benefit is that you're getting paid for it.

Apart from it, you can also relish your time in the garden since you can take them for a walk. The trend of dog walking with pet sitting has increased a lot these days.
Love for dogs


Most of us have an ardent love for dogs. Thus, we prefer dog walking from time to time to take their proper care.

As a result, we consider doing a lot of things for them. With pet sitting as a job option, we get to do a lot of things with the dogs.

Basically, we can take them for a walk, snuggle with them, and enjoy your carefree time with them and more. A dog lover taking up the job of a dog sitter is literally the best thing you can do.
All of us do jobs because we want to earn money. But, pet sitting is one such option where you get to earn a hefty sum of money. You may come across a lot of dog sitters who can fund their entire vacation with their earnings as pet sitters.

There are many people who clear their loans too. Getting paid for taking care of pets can help you to keep your wallet full. If you have a successful business, you may also end up earning $1000 or even more.
Best for retiree


This is one idea job option for retirees who love pets. Most of the retirees take their free time and look after pets. Dog sitting can help them stay busy and at the same time earn money. Irrespective of your previous job option, you can consider taking pet sitting as an efficient part-time job.
Flexible schedule


Time management and following a schedule is one of the toughest things to do in today's world. All of us are running out of time and want to earn money. However, this is very different when it comes to pet sitters.

Dog sitting can help the people to manage their time at home and job. Apart from that, earning money is also a great option. You will come across a number of dog sitters who quit their previous jobs and became pet sitters. Starting up a dog sitting business is not only helpful but pretty much beneficial as well.
Play with pets


Most of us crave for pets but we really can't have one. This leaves us heart-broken and lonely. But, by becoming a pet sitter, you can enjoy the cuddles and snuggles.You get to play with different kinds of dogs, irrespective of their shape and size. However, you will need to develop a relationship with them to enjoy your time.
Most of the people look up for 'dog walker near me' to take proper care of their dogs. Thus, you can choose to help them. Apart from being rewarded, you also get the time to spend with your favorite furry friends.
Becoming a dog sitting professional comes with a lot of responsibilities, thus you should be aware of them. Apart from it, you should also know the benefits associated with it. If you're looking to have fun and earn money, pet sitting is the best job option for you.
Related videos about 6 Compelling Reasons to become a pet sitter :
How to MAKE MONEY as a DOG SITTER
10 Must Know Tips For Pet Sitters
How to Be a Good Pet Sitter
What DOG SITTING is really like. | Day in the Life of a Dog Sitter
How to Become a Pet Sitter
6 Compelling Reasons to become a pet sitter
how to become a dog sitter on rover, professional pet sitter salary, pet sitter jobs, become a dog walker, pet sitting, what is it like to be a pet sitter, dog walking jobs, how to be a good dog sitter,