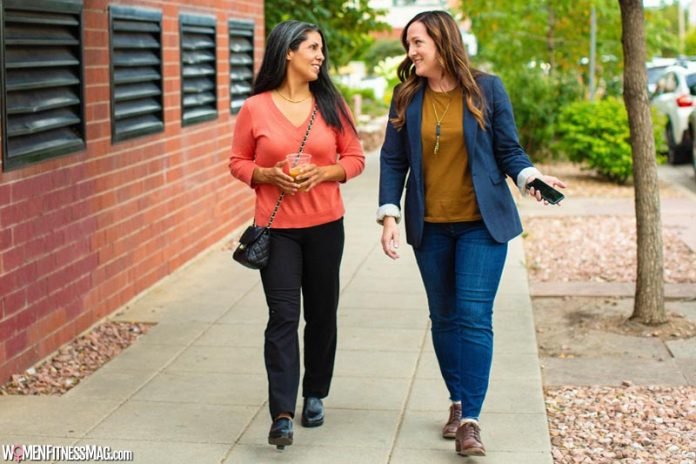 6 Health And Fitness Tips For Working Women : If you are a woman juggling both home and a career, you deserve a medal! But are you ignoring your health and fitness in this process? Listen, you superwoman! Your health is essential to help you maintain a healthy work-life balance.
Having a fitness routine with a strict schedule is not an easy feat. However, with a bit of planning and commitment, it's not too challenging either. It's okay to leave a little work on others, and it's okay to let your husband handle your kids for a while and work on yourself. Take a look at these fitness-related tips to stay healthy.
A morning meal is a must
Breakfast is vital to keep you energetic throughout the day. There is a reason breakfast is called the most important meal of the day. Hence it should be nutritious, healthy, but light.
A healthy breakfast does not only include carbohydrates and fats. Instead, it should be rich in other nutrients such as protein, vitamins, fiber, calcium, potassium, and sodium. It is essential to start the day with a balanced diet to ensure proper metabolic function throughout the day.
Create and follow an exercise routine
Being a woman, what are you doing to maintain a healthy weight or stay physically active? If the answer to that is nothing, you need to reconsider your life choices.
Your muscles require movement to remain healthy and active. If you do not have time to go to a gym, start exercising at home. You can begin with walking, jogging, or dancing. Then take a step forward and buy some home-fitness equipment like adjustable dumbbells and extension ropes to beef up your exercise routine. A 30 to 45-minute home workout routine should be good enough. Do consult a trainer before you start, though.
Physical exercise helps you stay healthy and decreases the risk of chronic illnesses such as obesity and cardiovascular diseases.
Eat healthily
You always put everyone's needs and wishes above yours. You are making all the food according to their desires, but who will think about your dietary needs? YOU, of course!
Working women often get bogged down with hectic schedules and end up neglecting self-care. This selfless habit of yours will not let you go far. Soon your body will become weak, and you will lose all the energy to fulfill your professional and personal responsibilities. Work fatigue can be a real killer!
While there is time, start caring for yourself. This includes both physical and mental care. Instead of eating junk, make a habit of eating nutritious food rich in protein, fibers, and vitamins. Most importantly, avoid sugary stuff and caffeine as much as you can. If you feel the need to charge up next time, stand and take a walk around the office.
Include fresh vegetables, fruits, plenty of water, meat, fish, calcium-rich products like milk, yogurt, etc., in your daily diet. Having at least two glasses of milk daily is ideal for women as their bones are prone to fractures and decalcification as they grow older.
Keep yourself hydrated
It's easy to completely forget about drinking water when you're stuck in work-related deadlines all day. And that's precisely why we recommend keeping a water bottle at your desk!
Believe it or not, but dehydration can lead to disturbing mental disorders. Yes, you read that correctly! And we don't need to tell you the other physical adversities your body can experience due to insufficient water intake. Hence, drink lots of water during the day at regular intervals to remain hydrated. Water keeps all the body functions at an optimal rate and works as a catalyst if you're trying to lose weight.
Keep in mind over dosage of everything is harmful. Suppose you are an average adult working woman living in a hot climate. In that case,2.7 liters of water is the correct quantity for you. You don't want to sweat out all your essential nutrients while trying to stay healthy.
A good night's sleep
Adequate sleep is one of the most important things that keep women happy and healthy, especially after a tiring day at work.
According to the research, women need more sleep than men because their multitasking brain rests only while asleep. Insufficient sleep affects their mood and influences their physical and mental performance in the workplace. Therefore, it is necessary to get enough sleep. Besides, if you're working out or are a fitness-freak, a good amount of rest is essential for muscles to recover after a workout.
Monitor your weight
Monitoring the changes in your weight will keep you informed about the overall need to control your diet and regulate your workout routine. You can maintain a record for this purpose. Suppose you have already started following a fitness routine; keeping track of your progress will motivate you to work harder towards achieving your goals.
Conclusion
Keep acknowledging that you are doing great and avoid stressing everything. Working women face challenges that bring their motivation down at every stage of life. Nevertheless, you are a strong one, and you know self-care comes first. Right? Healthy eating habits, robust workouts, and good sleep have a profound impact on your overall physical and mental health. Consider following the tips mentioned above to stay fit and achieve a healthy work-life balance.
Related Videos about Health And Fitness Tips For Working Women :
5 Top Fitness Tips for Busy Women
7 Busy Girl Life Hacks to Staying Healthy
10 HEALTH TIPS FOR BUSY PEOPLE
Tips To Stay Fit After 40
4 Tips For Losing Weight For Women
Fitness Tips for busy women and moms
8 budget friendly health tips for busy Indian women
6 Health And Fitness Tips For Working Women
top 10 health and fitness tips, body fitness tips for female, daily fitness tips, health tips for women, body fitness tips for female in hindi, fitness tips for weight loss, best way for a woman to get in shape, fitness tips for beginners,