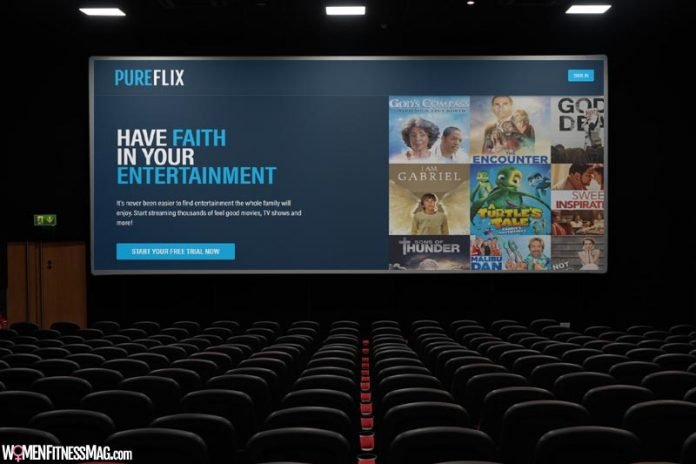 Some people love movies about religion; others are not big fans of them. However, there are hundreds of great films about religion, so if you think you're not a fan, don't discount the entire genre yet. After watching a few of our recommendations, you may find that there are quite a few that you like after all.
Religious movies aren't just about religion, after all. The plots are exciting, the characters are interesting, and many include a lot of action and even some romance.
If you're looking for some religious movies that you'll love, you came to the right place. We have compiled this shortlist of six great films about religion that almost everyone will enjoy. Give them each a try, or better yet, create and enjoy your own religious movie marathon!
Rise (2020)


Rise is a Christan drama about a junior high school janitor who becomes the coach of his school's failing basketball team. If you love sports, you'll love this one. It's a true story, set in Louisiana, and Sterling K. Brown plays coach Willie Davis. The coach encourages his players to focus on books, basketball, and the Lord, and it takes them all the way to the state championships. This is the newest film on our list, and as religious movies go, this one has everything.
Jesus Christ Superstar (1973)


This classic musical has stood the test of time and is still incredible all these years later. It's not only a musical but a rock opera, and it captures the feeling of the time it was made as well as the time it is set. It is a masterpiece by Andrew Lloyd Weber and Tim Rice made in Israel; it tells the story of Jesus versus Judas in the week leading up to the Crucifixion.
School Ties (1992)


This film is about an elite all-boys school in the 1950s; a Jewish teen from Scranton wins a scholarship but upon arrival soon realizes he is not welcome and he struggles with his classmates' anti-semitism. It stars Brendan Fraser, Matt Damon, Ben Affleck, and Chris O'Donnell when they were very young, and although this film came out almost thirty years ago, it is still very relevant today.
Gandhi (1982)


Gandhi changed the world, but many people outside of India do not know much about his life. This biographical film, in which Gandhi himself is portrayed by Ben Kingsley, won eight Oscars including Best Picture, Best Actor in a Leading Role, Best Director, and more.

People interested in learning more about Hinduism can begin to grow their understanding here. If you have not seen this movie before, you absolutely must.
The Message (1976)


The Message was made in 1976 but it still is an excellent introduction to the early history of Islam. This movie was originally entitled Mohammed, Messanger of God and two separately-filmed versions were released – one in English, and one in Arabic. It features an ensemble, international cast, and was created with the cooperation of Lybia, Morocco, Syria, Saudi Arabia, and Lebanon.

This film tells the story of the prophet Muhammad from the point of view of his uncle and adopted son. It follows his efforts to spread Islam in the Middle East. However, because Muhammad cannot be seen or heard due to the beliefs of some Muslims, no actor portrays Mohammad, and the character does not appear at all in the film.
Saved By Grace (2016)


Saved by Grace tells the story of a retired police officer who struggles with loss until he meets a woman who tells him that, through God, all things are possible. This is a great tale that reminds viewers to always trust in God's plan. If you are a believer, or even if you're not, you will absolutely love this one.
Religious Movies Have It All
These are just a few of the amazing and incredible religious movies that are available, but this is only the beginning. There are hundreds of more fantastic films in this genre, and you can find more of them with a simple internet search. Once you start, you won't be able to stop, and we just know you'll love films in this realm. Enjoy!
If you're looking for more great entertainment articles, check out the Entertainment & Celebrities section of our site.
6 Incredible Religious Movies That Anyone Can Enjoy
faith-based movies, faith-based family movies, list of faith-based movies, movies about faith in god, gospel movies, movies with religious themes, religious movies on comcast, spiritual movies on netflix, Incredible Religious Movies