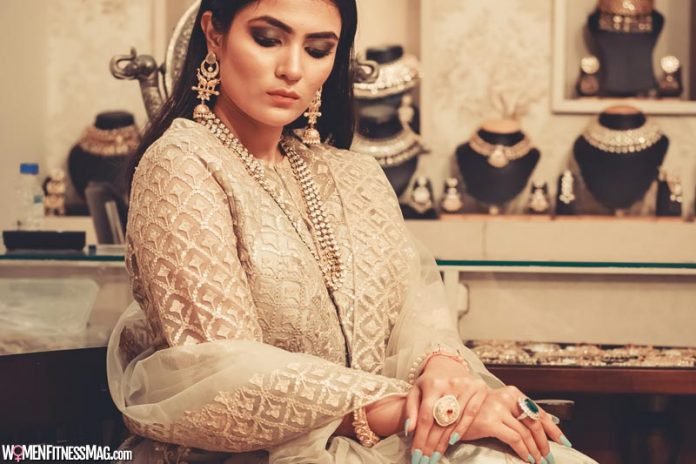 6 Indian Ethnic Style Statements That Are Still Relevant In 2020 : The classic Indian ethnic look is a timeless obsession for Indian women, and any excuse to don an ethnic wear is welcome! From festivities, weddings or office events, you cannot keep an Indian woman away from her ethnic wear. While there is no dearth of ethnic wear options in India, we have narrowed down on the top 6 quintessential must-have ethnic wear for every desi woman!
Lehengas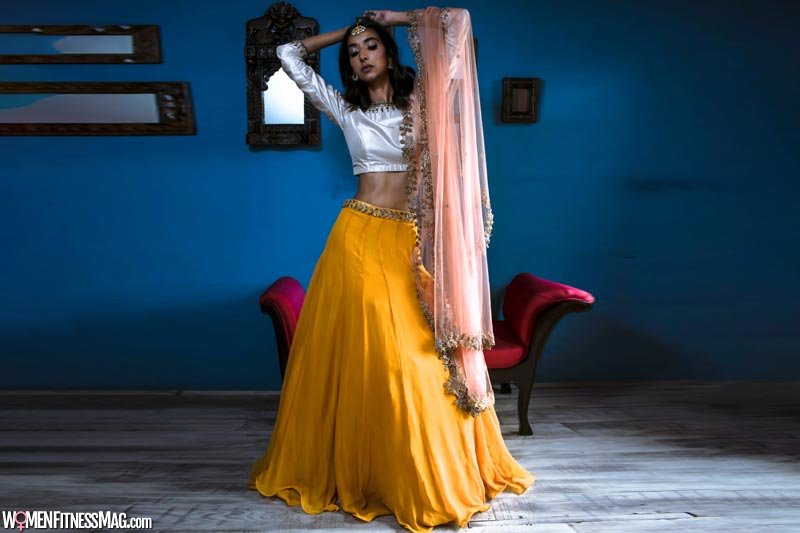 An Indian rendition of a short crop top on a long flowy skirt, Lehengas for women have remained a key piece of clothing in Indian culture. From revered bridal wear to a must wear during festivities, Lehengas are one of the favourites among women of all ages.
The types of designer lehengas include party wear lehengas and bridal lehengas, and you can shop for these designer lehengas online at a reasonable price. So while you shop for lehenga online India, you can look at some of the other ethnic wear options enlisted below.
Chaniya Choli
An alternative to lehengas, chaniya choli in comparison is a blouse and a long skirt worn on a daily basis by the women in the northern belt of India. A common piece of day to day clothing, the chaniya choli is comfortable and an ideal wear for a tropical climate. Traditionally, cotton chaniya choli was widely worn by women but over the years they have evolved to include silk chaniya choli too.  In recent years, chaniya choli for weddings has become a trend among several Indian women.
Ghagra dresses are a similar ethnic wear as Chaniya choli, but mostly include a pleated skirt on a short blouse. You can find some of the best ghagra dresses online by some of the most sought after retail brands.
Indian suit with Palazzo
A new favourite among Indian Women, you are bound to be a showstopper in one of these; the flowy palazzo is a perfect fit for an Indian suit. For the festive look, you can opt for a silk palazzo for the sheen and festive feel. If you are looking for a quick fix and running short of time, you can shop for readymade Indian suits with palazzos online, and you will not be disappointed with the options!
Salwar Kameez
This one is a no brainer; every Indian woman irrespective of her age owns a fancy salwar kameez. A salwar kameez is a perfect fit for any festive occasion. Originally a traditional Punjabi wear, this piece of clothing has adapted into every culture across India. Kameez is a long flowy kurta and the kameez is a slim fit trouser. You can also team salwars with a churidhar, a churidhar is a loose-fitting trouser.
Saree
The saree has become a global symbol for Indian women, and it embodies a sense of empowerment and elegance. This elegant piece of clothing is seamlessly draped around the body and the draping style is unique for each Indian state. Over the years, the saree has evolved as a formal and festive wear. The saree is worn on a blouse; you can dabble with a plethora of designer blouse options. And you will find an arsenal of designer sarees and blouses online.
Anarkali
A beautiful dress with a flare worn on a slim fit trouser, the Anarkali is a perfect festive wear. A popular wear in Pakistan, the anarkali has quickly caught the fancy of Indian women. The Anarkali is available in different lengths, so you can experiment with multiple styles. With minimal accessories and makeup, you can rock this look effortlessly!
Related Videos about Indian Ethnic Style Statements That Are Still Relevant In 2020 :
LATEST TRENDS IN INDIAN ETHNIC WEAR | EDGY INDIAN FASHION
6 Ethnic Wear Trends to follow this season | Latest Indian ethnic Wear Trends
6 Indian Ethnic Style Statements That Are Still Relevant In 2020
indian fashion trends 2020, indian ethnic fashion trends 2019, latest indian fashion trends 2020, latest fashion trends in india 2019, latest indian fashion 2020, latest western fashion trends in india, fashion trend forecast 2020, india fashion week 2020,