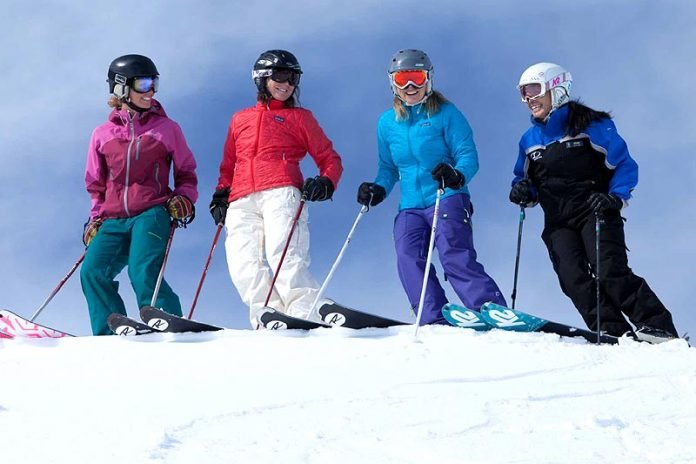 6 Sports Holidays In Europe To Try This Summer : The summer holidays are the perfect time to travel the world and soak yup the sun on the perfect beach. But what about something more action packed? Before the time comes to renew European Health Card, sit down and relax as well give you our choices for 6 sports holiday locations for your European holiday.
Skiing In France
If adrenaline filled fun is what you are looking for when traveling to Europe this summer, then skiing is the perfect choice for you. With several highly popular ski resorts including the likes of Les Arcs and Val d'lsère, the whole family can have hours and hours of fun without breaking the bank. With a number of trails all over the French Alps people of all skill sets can enjoy a day out in the snow with a night out on the town to end the perfect day.
Canoeing, Kent
If skiing is not appealing to you then canoeing could be a more relaxing adventure holiday for you to enjoy with your family. With a 350-mile coastline and a vast amount of inland water you can spend a day on the river Medway exploring the Medway canoe trail. With a total of 18 miles of canoeing trail, there is plenty of open water to explore whether you set out with the canoeing club or on your own for the perfect solo summer adventure.
Sailing, Greece
If summer sun is what you are after, then Greece is the perfect location to give you crystal clear water and hot temperatures. But what about the sports on offer? Though there are several water sports you can try your hand at, sailing is by far one of the most popular with tourists. With calm waters located around the Saronic Islands and the east cost of the Peloponnese this is the perfect place for beginners to learn to sale as the calm blue water are the perfect conditions for a simple sail surrounded by some of the world's best seascapes.
Surfing, Portugal
If you are looking for a surfing holiday that the family can enjoy, then surfing in some of the best beginner beaches in Portugal are the perfect way to get the family involved. With popular beaches such as Peniche and Guincho playing host to thousands of surfers of all skill levels, this is the perfect location for some adrenaline filled surfing fun even for those just starting out.
Cycling, Italy
Though France is often a popular location for cycling due to the overwhelming popularity of the tour de France, Italy is also another popular European destination. Not only is Italy home to some of the most stunning landscape in the whole of Europe, but it is also home to some of the most vigorous cycling trails of all time. Whether you decide to travel through the heat of Sardinia or even the picturesque Italian Lakes, there is a cycle trail for everyone, even those just starting out in the sport.
Hiking, Norway
Norway is yet another amazing European location to visit for those that love spending time in the great outdoors. With popular locations such as Kjeragbolten and Ryten seeing thousands of people every year taking to the trail, Norway is packed full of amazing hiking destinations tailored to all levels of experience making it well worth a visit this summer.
So whether you decide to sail the open blue water of the Grecian islands or opt for a calm canoeing trip down the river Medway, Europe has a whole range of amazing options for you that will all fit within any sized budget. Where will you visit first?
Related Videos about Sports Holidays In Europe To Try This Summer :
TOP 5 Places for Beach Vacation in Europe | Best & Cheap Summer Resorts
Skiing on a budget in Europe, how everyone can enjoy it
6 Sports Holidays In Europe To Try This Summer
activity holidays europe, best sports resorts in the world, sports holidays for singles, active holidays, holiday resorts with sports facilities, holiday water sports, all inclusive sports resorts, water sports europe,