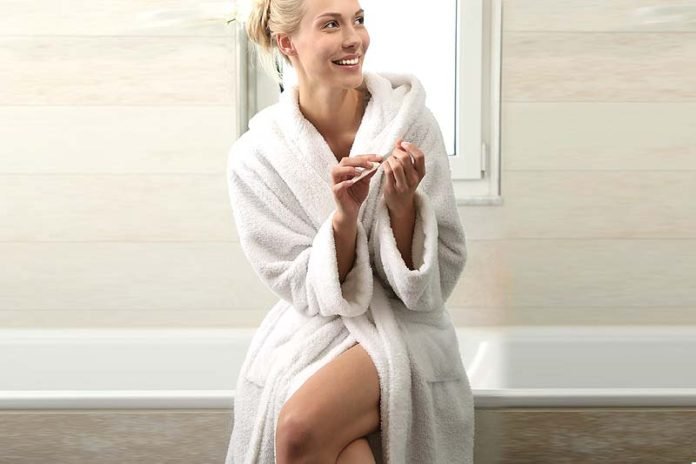 6 Things to Look For When Buying Bathrobes : Owning a bathrobe is one of the best ways to make your morning routine less mundane. Unfortunately, finding the right robe can be difficult especially with the variety of bathrobes in the market and all of them claiming to be the best. When buying bathrobes, you should know that robes vary in quality, material and the design.
Here are some key insights on what to look for when buying bathrobes:
The Quality Of The Robe
There is no denying that the quality of a bathrobe comes first when making a buying decision. A good bathrobe should be made using fine and soft materials in order to provide you with high levels of comfort. Ensuring that a bathrobe meets these standards will help you choose the best garment. Since this garment will be in contact with your skin, you had better make sure it is soft to the touch, and lovely. Egyptian cotton is soft, so is cashmere and silk, but there is the expense to bear in mind.
When you decide to buy a quality bathrobe, you are ensuring that your investment is in its best shape. You will no longer have to worry about shopping for a bathrobe every now and then.
Customization & Personalization
Today, everything, even the stuff that you buy online is customizable. Nothing feels greater than having a garment that is customized to your liking. Instead of having a bathrobe that is much too common in design, style and color, you can order one that has your name, logo or any other details you may like. In case you want to buy bathrobes for your establishment, you can consider adding your own special touch so that it gives your guests a sense of pride.
The Color
You will find that most bathrobes comes in cream, white and classic colors, which gives one few options to choose from. Fortunately, with bathrobes becoming more fashionable by the day, there are hundreds of colors to choose from. Try something unique like burgundy, striped or even brown. White and blue are all too common. Just choose a bathrobe that has an appealing and unique color.
The Robe Length
The comfort of a bathrobe is not only determined by the material but also the size. In case you are looking to buy the right length, it is imperative to consider the season. An ankle-length bathrobe will be ideal during the autumn and winter seasons. On the other hand, a mid-calf or knee-length bathrobe will be more ideal for the warmer seasons. Ladies can also choose short bathrobes since they make awesome lingerie cover-ups.
Gender-Specific Style
Most people think that bathrobes are designed as a one-for-all solution. Unfortunately, this is not the case because ladies and men have different tastes. Most manufacturers are designing bathrobes that are women-specific or men-specific. It is therefore important to check the style and design of a robe before picking. You still need the robe to fit the shoulders perfectly, less you look like a haggard old woman. Plush Necessities robes are known for their elegant styles based on different genders and ages.
Material
The material of a bathrobe is one of the key things you should look for before clicking that buy button. The best material depends on what you intend to use the robe for and the comfort levels you are looking for. If you want to buy an absorbent robe that you can use out of the bathroom, then you should consider buying cotton bathrobes.
You can even go a step further and look for a bathrobe made of organic material. This means material like cotton, which was grown organically without the addition of chemical fertilizers, pesticides or chemical dyes. They can be a bit expensive but hey, so is your skin.
Related Videos for Buying Bathrobes:
DIY Home bathrobe without a pattern, quickly and easily
The Luxe Robe (luxury spa robe)
Plush Signature Robe (plush microfiber robe)
6 Things to Look For When Buying Bathrobes
bathrobe womens, bathrobe that feels like a towel, bathrobe walmart, cheap bathrobes, towel bathrobe womens, bathrobe bed bath and beyond, couples robes,