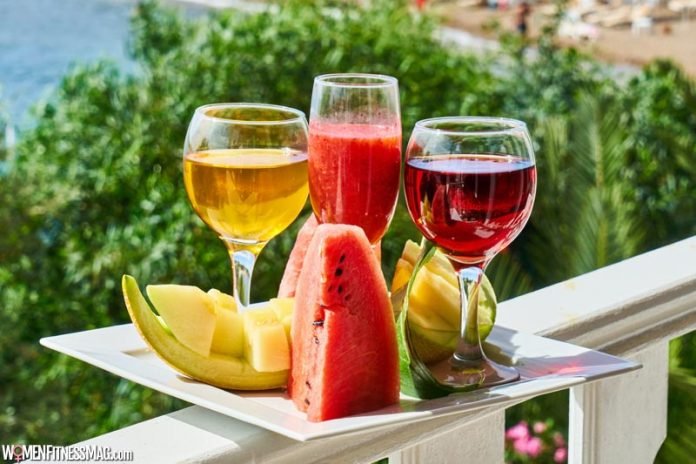 Fluids With Your Diet : How to choose the best liquids for overall well-being, Which you neglected till now.
We mainly focus on eatables solid while consuming our balanced diet and neglect the importance of liquids in our day-to-day life.
Just like other food items in the market fluids have their own space of specialization. It benefits  inefficient functioning of organs, preventing dehydration, support proper kidney functioning, and other digestion illness says, Tasmania government- Department of health.
As mentioned by Steven guest-MD, " Fluid losses occur continuously from skin evaporation, urine, breathing, and stool, and this has to be replaced regularly for good health.
I firmly agree with this study because by the side of heavy eatables body needs a watery substance to process it for easy functioning and absorption.
Let's review 7 liquid foods for productive work life and better health conditions that you must grab:
Conclusion
AS like nutritious food, drinks also define our well-being. As our body is consists of 70% water and if you consume more water it will help you hear to pump extra blood simply. It will keep your muscles relaxed with hydration which lets you done more work better.
Include these 7 drinks today in your lifestyle to live with self-care and proper body and mind working.
If wanted to work with productivity and less stress choose your preferred one as per your need.
Related Videos about Must Have Fluids With Your Diet According To Research For Better Living :
Liquid Diet Plan to Lose Weight Fast 10Kg in 10 Days | Liquid Diet for Weight Loss.
Liquid diet to Detox
What is LIQUID DIET? What does LIQUID DIET mean? LIQUID DIET meaning, definition & explanation
These drinks will help boosting your immune system to fight the Coronavirus.
8 ANTI-INFLAMMATORY DRINKS | to enjoy for health & wellness
Health Tip | Drink plenty of fluids
7 Must Have Fluids With Your Diet According To Research For Better Living
liquid diet, weight loss liquid diet, how much water should a woman drink, 3-day liquid diet, how much water should you drink a day, best liquid diet, how much water should you drink a day in litres, full liquid diet menu,