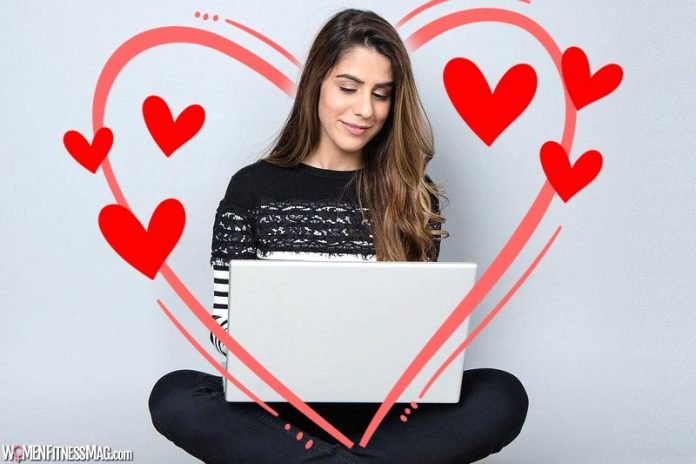 7 Ways Women Can Improve Their Chances Of Finding Hookups Online : Ladies, if you've ever tried online dating, you probably found yourself inundated with matches. While that's great for your ego, how many of those matches turned into that hookup you were looking for?
It sounds like such a simple thing when we're getting that much attention but that in itself can be the problem. How do you separate real potentials from all that noise?
The whole experience can seem overwhelming at first and might be enough to put you off online dating. Especially when you factor in the sea of skeevy messages. If that sounds all too relatable though, make sure you finish this article before you go deleting your profile(s).
If you're on the fence about finding hookups, just remember how commonplace it is these days. There really is no taboo around it and there are so many benefits to. . . well. . . to friends with benefits.
If you're ready to get out there, implement these seven elements into your online dating and you'll see things in a whole different light. Take control of your dating experience and have fun with it — that's how this is meant to work!
Get your mind right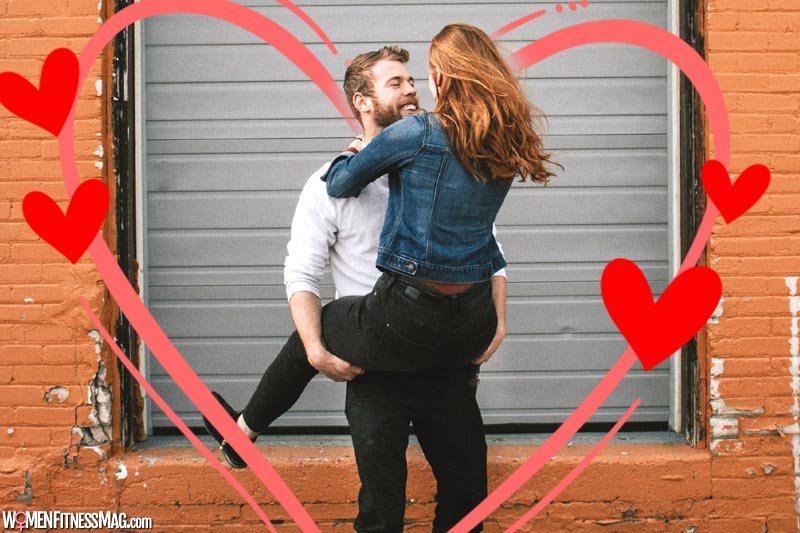 You've heard the old adage "If you can't learn to love yourself how can you expect anyone else to?" and that applies here too. Even when you're just looking for a hookup.
There's nothing wrong with using a hookup for an ego boost or even just because you want to get laid. It's 2020, you do you.
If you're using it as a coping mechanism for other things going on in your life though, that's where things get dicey. Be honest with yourself about exactly what you're trying to get from this and why.
Put yourself in a position where you can stay positive and in control of the situation. What this looks like is different for everyone. For me, it means eating better, hitting the gym and feeling better about myself. When I do this, I'm showing up to dates feeling on top of the world and it shows.
When you approach hookups with this outlook, things instantly get that much easier.
Do your research
What better way to learn about something than to lean on the knowledge of others, right? If nothing else, learn from their mistakes and fast-track your own progress.
The less time you can spend using these apps each day the better. Read some more guides on dating, watch some YouTube clips and read up on the most popular hookup apps and websites that actually work. This all works together to get you out on those dates faster instead of at home figuring out Tinder.
Sometimes all it takes is a different perspective on things to change your dating experience entirely. Spend some time looking around, get yourself ready and off you go!
Just make sure you don't get too deep into it and end up with paralysis by analysis. Dating advice is incredibly helpful but nobody ever landed a hookup by just reading about them!
Review your own profile(s)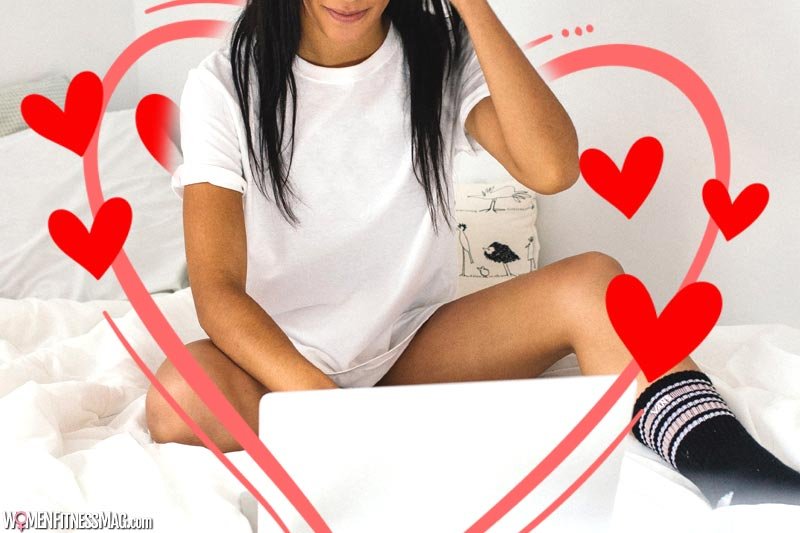 If you already have some online dating profiles floating around, take a good look over them. Do your best to look at them from the perspective of a single guy.
Consider the photos you've used, your bio and what kind of impression you're giving off.
If you're just looking for a hookup, starting off with a photo of you with your niece is not the right look. Sure, she isn't your daughter but he doesn't know that!
Whether we like it or not, almost all guys are judging your profile by the first photo in a fraction of a second. If that first one doesn't fit what they're looking for they move on to the next. No reading your bio, no checking your other photos and definitely no conversation.
To get the most from your time on these apps, follow this advice on women and online dating:
"Any pictures you post, especially your main photo, shouldn't hide your face or body. Be proud of you."
The more authentic you can be throughout the process the easier it'll be.
Be open about what you're looking for
For the most part, society has moved on from the days of slut-shaming and it's about damn time. You can be open about what you're looking for right from your profile and nobody will think twice about it. Well, almost nobody.
There's absolutely nothing wrong with saying "I'm not looking for anything serious right now". Some guys will shy away and that's their prerogative. In fact, that's actually a good thing for you — relationship-seekers aren't who you're trying to attract right now.
I can tell you from experience, being open about this fact right from your profile is life-changing. It eliminates guys who aren't down for a hookup and establishes open communication from day 0. There's a reason we included this point in our top three rules for friends with benefits.
If you end up turning this into an FWB situation, that communication stops most problems before they even develop.
Stop procrastinating, start dating
This is a very common trap and there are a million reasons we do it. Maybe it's insecurities, a busy schedule or we're just fed up with our online dating experiences so far.
Whatever the cause, it's time to be strict with yourself here for a few weeks. You'll thank yourself later.
Be picky about who you like/swipe right on. Matched with a guy but just aren't feeling it now? Unmatch. Not really meshing with him two minutes into messaging? Unmatch. Be honest and ruthless about this phase and you'll eliminate so much frustration.
Now, instead of 1,000 matches that you're impartial about, you have 20 that you're excited to talk to. Once you're at that stage, get chatting and actually go on dates with them.
A long list of matches won't magically make that hookup happen.
Communicate openly with the guys you're into
Remember how I said communication can stop most problems before they develop? Yeah, this is a big one. Such an important point that it gets its own section.
From bio to post-hookup conversation, communicate with him! Be as open as you're comfortable being and invite him to be the same. Hookups aren't something to be shy about, who doesn't enjoy good sex?
Even I've been shocked by just how relaxed people are about me sleeping with multiple others as long as I'm open about it. That doesn't mean everyone is okay with that arrangement, but that's okay too. Everyone is entitled to their boundaries, at least when you communicate well nobody gets hurt.
Open communication brings a level of trust and understanding that you just can't get any other way. It can be scary to start with but I assure you it's liberating.
Forget gender roles, take control
Leading on from that point, it's time to throw any notion of gender roles out the window.
This applies to any type of dating but it's especially important when you're looking for a hookup. There's no good reason why you'd wait for him to start a conversation, touch you, kiss you or initiate sex.
In fact, you're 35% more likely to be successful if you send the first message!
If you ever find yourself on a first date and stuck for conversation topics, my best advice is just to relax for a moment. Take a deep breath and realize it's just a date, not a deposition.
Silence isn't as scary as you think it is and remember: he's probably a little nervous too. If you're really stuck, here's a bunch of first-date questions to help you out.
Many guys will do the escalating because they're used to taking the lead. If you want things to move faster though, take charge. Not only are you keeping yourself in control, but he's also going to find that confidence sexy, which will make you feel even better.
You're not a 1950s housewife, you're an attractive woman looking for a hookup in 2020. Embrace it and enjoy the experience.
Related Videos about Ways Women Can Improve Their Chances Of Finding Hookups Online :
Online Dating Guide For Women (How to Land a Quality Man Online)
Tips For Creating A Standout Dating Profile
10 TIPS FOR HOOK UPS!
7 Ways Women Can Improve Their Chances Of Finding Hookups Online
online dating, how to improve online dating success, hookup sites free, tinder, best free hookup apps, pure hookup app,