How to Get Shiny Hair Naturally: A Guide : Are you ready to tear out your hair because it's so dry and lackluster? Do you feel like expensive hair care products are making your hair look worse?
More than 75 percent of American women dye their hair, but harsh chemicals can dry hair and damage roots. Is covering up gray hair really worth it?
If you need to know how to get shiny hair naturally, this article's for you. We'll give you a list of tips and tricks to get your hair looking better than ever.
Take a Break from Styling Products
If your hair is limp, dry, and hard to style, you may need a complete hair detox. Heavy-duty products like hairspray, mousse, and gel leave residue on your hair that builds up over time.
To get started on your quest for smooth, shiny hair, you'll need to invest in a clarifying shampoo. It will strip years of styling products from your hair, leaving it squeaky clean and healthy.
Next, take the time to read all the labels on your hair care products. Are you using toxic chemicals without realizing it?
Harsh chemicals in beauty products can lead to
dizziness
sore throat
dry scalp and skin
breathing issues
cancer
In general, look for shampoos and conditioners that are paraben-free and formaldehyde-free. If you have sensitive skin, you might need to use fragrance-free products.
When you change your styling routine, your hair should begin to improve within a week or two. Make sure you take a "before" selfie for comparison!
Change Up Your Snack Habits
When you think about how to get shiny hair naturally, snacking on walnuts probably doesn't make the list.
Surprisingly, maintaining a healthy diet that's high in healthy fats could help even severely dry hair make a comeback.
Walnuts are great for your hair, skin, and nails because they contain essential fatty acids that help your hair stay strong. All nuts are excellent for hair growth because they have zinc, vitamin E, and B vitamins.
You don't have to eat more than a few handfuls per day, and you should notice results in three to four weeks.
There are a host of other foods that will help your hair grow strong and shiny.
High-protein foods like eggs and cottage cheese
Leafy greens like spinach and kale
Collagen-boosting foods like garlic and berries
Foods high in omega-3 fatty acids like salmon and herring
The great thing about these foods is that they bring life back into your nails and skin, not just your hair.
If you have chronically dry skin and hair that's prone to breakage, you could probably benefit from a high-protein diet. It's as easy as having oatmeal for breakfast with an egg or two on the side.
Get a Trim and a Treatment
Once your hair starts to improve, it's time to take a trip to the salon. You don't have to go short but you may want to if you have more than an inch or two of split ends.
Talk to your hairstylist about your options. They know that what makes hair shiny is diet, styling products, and a stellar cut.
They can also give you a hot oil treatment or even a new agave treatment that will make your hair smooth for 12 weeks or more. Agave, a natural product of desert cacti, is paraben-free and sulfate-free.
It's safe to use on color-treated hair and can drastically cut down on frizz and flyaway curls.
Maintaining smooth and shiny hair is an investment but it doesn't have to be an expensive one. Pamper your hair every few months and keep your split ends trimmed. Your hair will soon be in tip-top shape!
Maintain Your Smooth New Look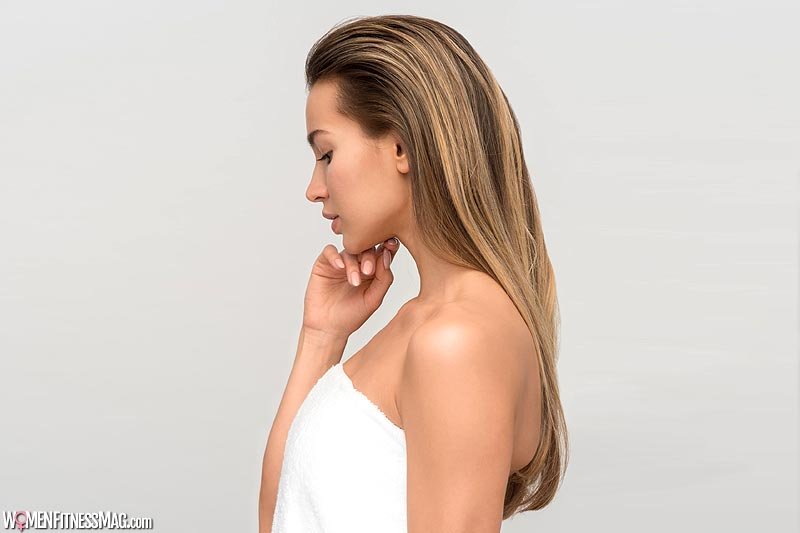 Now that you know how to make your hair shine, here are a few tips to keep it shiny.
First, always finish your shower by rinsing your hair with cold water. Cold water aligns the cuticles that run down each hair, sealing them tight and making your hair more reflective.
Next, wash your hair less frequently. Too much shampoo could be making your hair dry. It's okay to wash your hair every other day and use a dry shampoo in between.
If you don't like to leave the house without blowdrying your hair, make sure to finish on the coolest setting. If you have curly hair, try blowdrying your hair with a diffuser instead of with direct heat.
You'll be able to gently style and set your hair without the inevitable heat damage.
Ideally, you should get your hair trimmed every two to three months to prevent breakage. Schedule an intensive oil or agave treatment each time you get your hair cut to keep your hair looking great.
How to Get Shiny Hair Naturally in 24 Hours
If you have a special event coming up soon, here's how to get shiny hair naturally in one day.
First, spray apple cider vinegar on your hair and scalp. Put a shower cap over it and leave it for half an hour.
Rinse your hair and repeat with the apple cider vinegar three more times.
Next, get a packet of leave-in conditioner from your local beauty supply shop and work it into your hair from root to tip. If you're prone to dry ends, you can use the entire packet on your ends alone.
Finally, style your hair on the lowest setting and lightly set with mousse or hairspray. Time to take that "after" selfie!
Time for a Total Transformation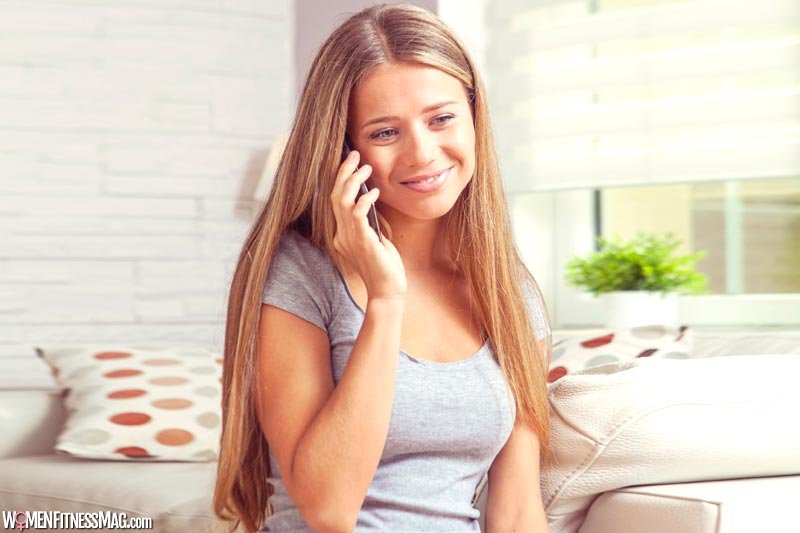 If you take the time to pamper your hair, you should be able to reverse years of damage. Talk to your hairstylist about shampoos and conditioners that will keep your hair healthy and hydrated.
Start with hair repair, get a trim, and invest in quality styling products. Snack on nutritious nuts and you'll be a prime candidate for a massive glow up.
Having great skin, hair, and nails doesn't have to be difficult. Just make one change per week and check in with your stylist after a month.
Now that you know how to get shiny hair naturally, come check out the rest of our beauty articles. We have insider info on relationships, healthy eating, and fitness!
Related Videos about How to Get Shiny Hair Naturally :
Get Shiny Hair,Silky Hair, Soft Hair,Smooth Hair Naturally – Homemade Hair Mask For Dry Damaged Hair
8 HAIR HACKS FOR SILKY & SMOOTH HAIR !!
MY SHINY HAIR SECRETS
Hair Care – Long Shiny Hair – Natural Ayurvedic Home Remedies
How to Get Shiny Hair Naturally: A Guide
how to get shiny hair overnight, how to make hair shiny instantly, how to get shiny hair like celebrities, how to get shiny hair in one day, shiny hair mask, 5 tips to get super shiny hair, how to get shiny hair after straightening, best shampoo to get shiny hair,