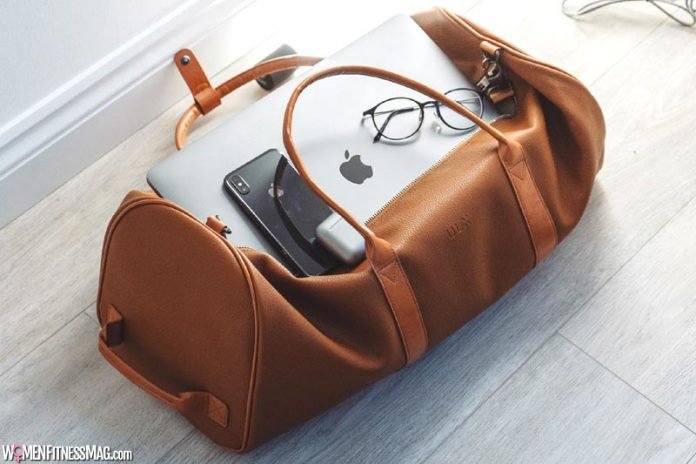 8 Styles of Weekender Bag for Traveling in Style : Some bags only hold a lipstick while others are meant for the office. But these bags are perfect for a weekend vay-cay!
It takes a special kind of bag to hold everything you need for your trip while still remaining small enough to count as a carry-on. Check out these eight weekender bag styles to keep your trip stress-free, stylish, and organized while traveling.
The Perfect Travel Bag
Everyone needs a perfect travel bag. This bag can hold a week's worth of clothing thanks to its deep compartment and features exterior pockets that make it easy to get to your essential items in flight.
A sleek metallic color will make your bag look more expensive than it is and will hold up against wear during a long trip. Choose a bag that is lightweight and has spinner wheels to make it easier to navigate in the airport.
Before you go up, up and away check out the airline regulations to make sure your bag can be stored neatly in an overhead compartment of an airplane.
The Sporty Duffle Bag
A sporty duffle bag makes a great ladies weekend bag. Duffle bags are roomy, lightweight and come in many different colors to match your style.
Some duffle bags are water-resistant which makes them the best travel bags for women who enjoy outdoor activities like hiking or camping. Many duffel bags also feature a compartment for shoes and pouches that clip into the inside of the bag to store smaller items like toiletries.
The Bag That Holds Everything
If you're looking for a ladies' weekend bag and space is your biggest concern go with the bag that holds everything. A carefully designed bag with lots of interiors pockets and strong leather handles is just the bag you need to get the job done while remaining sophisticated.
Choose a bag with a bright-colored interior lining fabric to make it easier to find your things. Large bags with a dark-colored lining can often end up becoming black holes that will leave you constantly digging around to find anything.
The Adventure Seeker's Bag
Thrill-seekers – this bag is for you! Ladies who enjoy sky diving, safaris and white water rafting need proper gear bags to help you carry everything you need for your weekend adventures.
Your adventure weekend bag should be designed for ease and functionality. Look for a bag that has tear-resistant fabric and a padded shoulder strap. Before you purchase your bag find out how it will stand up in all types of weather and if it is water-resistant.
The Sleek Leather Bag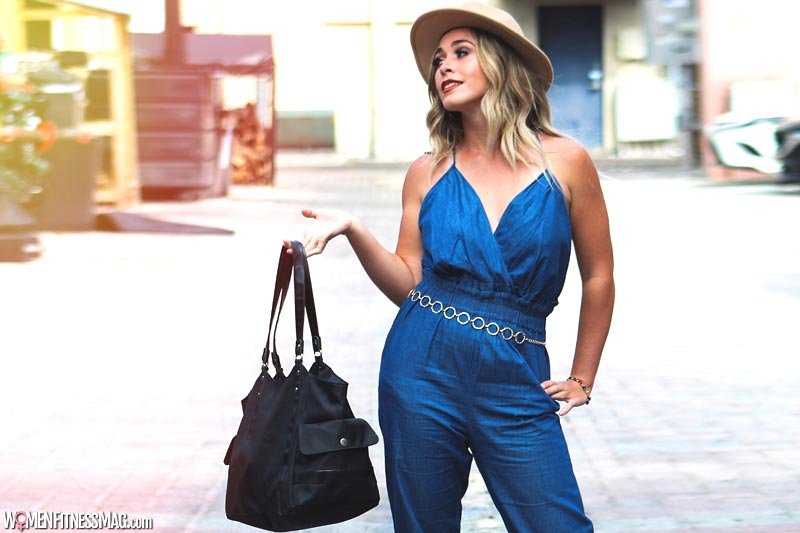 Traveling to the big city? Don't forget your sleek leather weekender travel bag.
Vegan options are also available if you prefer a cruelty-free look that won't break the bank. Escape in style with this luxurious looking bag that that is perfect for the gram.
Choose an eye-catching option in a neutral tone and classic silhouette to match an outfit you throw at it and off-set it with a fun animal print lining. It can easily hold all of your essentials in its zippered interior compartment.
Most weekender bags come with a leather handle on top and an optional clip-on shoulder strap to make them easy to carry. No matter the season this bag is always a great choice.
If you want to bring your laptop along many of these bags contain a padded interior section that fits a standard laptop. This is also a great spot to stash your e-reader or tablet.
The Classic Weekender Bag
This classic canvas or cotton weekend bag for ladies can fit more than you might think at first glance. Channel your inner sorority girl with a classic weekend bag featuring leather handles and internal pockets for storage.
Simple yet practical the classic weekend bag can go from the car to a plane to the beach without any issues. You can even add a special personalized touch by having your bag monogrammed in a coordinating color.
The Posh Designer Bag
Everyone will be envious of your posh designer weekend bag. This large bag is decked out with designer logos and is perfect for the glamazon inside us all.
Take your posh designer bag with you on your trip to Italy or wine touring in Napa Valley California. Wherever you go you are sure to be in style with this bag. These elegant bags were designed with travel in mind and have roomy interior compartments to fit all your needs.
The posh designer bag typically features warm tan leather and chocolate browns but younger more colorful bags can also be purchased. Made from the finest materials if properly stored these bags will keep looking nice for many years and only become more valuable with age.
The Vintage Tote
The vintage tote bag is a very special kind of weekend bag for women. Thes bags can be purchased at vintage shops and boutiques. Shop at a trusted store to be sure you are getting the real deal and do a little research on how to purchase a vintage bag before you go shopping so that you are familiar with what to look for.
No two vintage totes are the same and they add a bit of personality to the lady who carries it. These weekender bags come in a variety of shapes, sizes, and materials. They may feature shoulder straps, handles or both.
Choose a vintage tote from your favorite era – one that looks worn but not tired. Look for the small details such as stitching, branding, gemstones, and zippers that add to the uniqueness of the bag. With a little luck, your vintage weekender bag will become a great travel companion.
No Two Weekend Bags are the Same
Every lady selects her weekender bag according to her style and needs. With so many bags to choose from you'll need to plan more vacations to take advantage of them all. Want to see more fashion posts? Check out the rest of the blog to learn more.
Related Videos about 8 Styles of Weekender Bag for Traveling in Style :
11 Luggage Buying Tips | How To Buy Quality Travel Bags
My Style 101: The Weekender Bag
Room It Up Weekender Bag – Travel in Style
8 Styles of Weekender Bag for Traveling in Style
best men's luxury weekend bags, women's weekender bags, best weekender bag men's, weekender bag with shoe compartment, best weekender bags on amazon, supreme weekend bag, best men's weekend bag 2019, weekender bag with wheels,