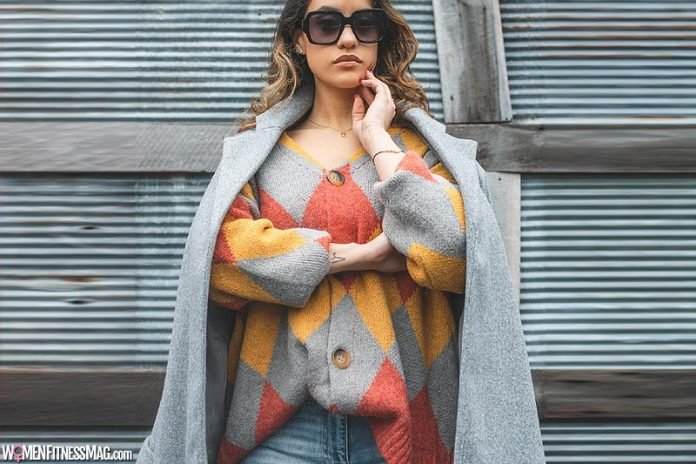 8 Types of Cardigans for Every Lady to Try : Cardigans are knitted sweaters that are usually made out of wool and are designed to be open in the front. This is a garment that did not exist before the mid-1800s, which means it has a shorter history than most other fashion items. This particular fashion item was named after James Brudenell, who was the 7th Earl of Cardigan and participated in the Crimean War as a British Army Major General.
Cardigans have come a long way since the 1800s, but they still have the same basic form and shape. For example, the long cardigan sweaters by filly flair are classic and stylish. Keep reading to learn more about the different types of cardigans here.
The Belted Cardigan


Belted cardigans are considered extremely fashionable, and they are typically somewhat long, but it doesn't mean they won't keep the wearer warm. The majority of these sweaters are made from basic materials, including linen-cotton, cashmere, linen, and knitted-wool. The main possible disadvantage of a belted cardigan is that it should not be worn by people who are overweight because the belt is going to draw attention to the mid-section.

This is why it is a good idea for only those with slim and well-toned bodies to wear belted cardigans. These are usually long (as mentioned above) but can be found in several lengths. They pair well with high boots, dress slacks, leggings, jeans, and stockings.

A Cardigan Vest


This type of cardigan is sleeveless and the ideal option when the weather is cool but not cool enough for a heavy or long sleeve sweater. The cardigan vest is a fashionable option and will look great on both women and men. They can even create a dressy and professional look when worn with the right pairings. Usually, these are made from linen, thicker sheep-wool, cotton-wool, or cashmere.

The vest is usually going to reach the knee, hipline, or waistline, and the varying lengths that are offered are part of the appeal of this specific type of cardigan. They are offered in several designs and colors so they can complement virtually anything that's being worn. It's a great piece to have in any wardrobe.

The Cropped Cardigan


Just as the name suggests, this cardigan will typically reach right beneath the chest. Usually, they are made of very thin material, such as lace. Most people wear them with long dresses that have a printed fabric because the solid colors will accent the dress.

Usually, cropped cardigans will have hooks or buttons down the front, while some are also designed to remain open. Depending on what the cardigan is made of, they can be used for casual or dressy attire. The longest they will be found in is about waist level because they are supposed to serve as an accent piece.

Hooded or Jacket Cardigan


Hooded or jacket cardigans are typically open in the front, and they usually look like a jacket. They may have a zipper, too, and if a person wants to achieve a casual look, pair this type of cardigan with blue jeans. Today, there are many of these jackets that also have hoods, which gives them a much sportier look and that has resulted in them being called "hoodies."

These can be paired with jeans (as mentioned above), sweatpants, and leggings. This type of cardigan can also be hip, knee, or waist length. They are often made of the same materials as the ones mentioned above, making them great for casual and professional wear.

Long Cardigans


Very similar to the open cardigans mentioned above, the main difference is that they are longer. Usually, these reach the wearer's ankles or just under the knee, and they are a great alternative for a long coat. If a person doesn't want to carry around an extra-large or bulky coat, the long cardigan is going to provide the same benefits and is lighter and easier to carry.

Usually, this cardigan will have large buttons or a zipper on the front. These look amazing with almost any type of attire. They can even be paired with stockings.

Open Cardigans


There are several open cardigans available today, but they can be characterized by front sections that don't have zippers or buttons. To close the front of the open cardigan, it's necessary to pull it together with the hands. These are available in several styles and colors, from solid options to ones with geometric designs.

Tunic Cardigan


These are extremely long and come with or without buttons. They look like basic cardigans but usually come to the right over the knee. Tunic cardigans are typically made of simple materials, such as linen, cotton, polyester wool, or knitted wool. This type of cardigan looks amazing with stockings or jeans, particularly if they are paired with a pair of long boots.

Tunic cardigans also provide the advantage of covering more of a person's body than traditional cardigans, thanks to the length, and they are offered in several designs, colors, and styles. The only time this isn't a good option is if it is very cold outside. Otherwise, this tunic will suit all of a person's winter or fall needs.

Zipped Cardigans


Similar to a traditional jacket in many ways, the zipped cardigan usually has big or oversized pockets. Usually, these are waist length and ideal for formal and casual wear. While these are designed to keep a wearer warm, they have recently been called a fashion statement because they are considered to be outerwear.

The designs and colors are vast, which means everyone can find one they love. A zipped cardigan will look good with any type of wardrobe. It's something to have as a staple piece.
As anyone can see, there are several options when it comes to cardigans. Keeping the information here in mind is the best way to see what is offered. Being informed is the best way to ensure a person chooses the right cardigan for their style and their needs regardless of what they like.
Related Videos about Types of Cardigans for Every Lady to Try :
Trendy Cardigan Sweaters For Women
Gorgeous Cardigans And Sweaters Style For Working Women's //Latest Winter Wear
7 Ways to Wear a Cardigan Sweater
8 Types of Cardigans for Every Lady to Try
cardigan styles for ladies, types of cardigans mens, types of cardigan material, types of sweaters, tunic cardigans, cropped cardigan, what color cardigan to wear with black dress, can petites wear long cardigans, 8 Types of Cardigans for Every Lady to Try