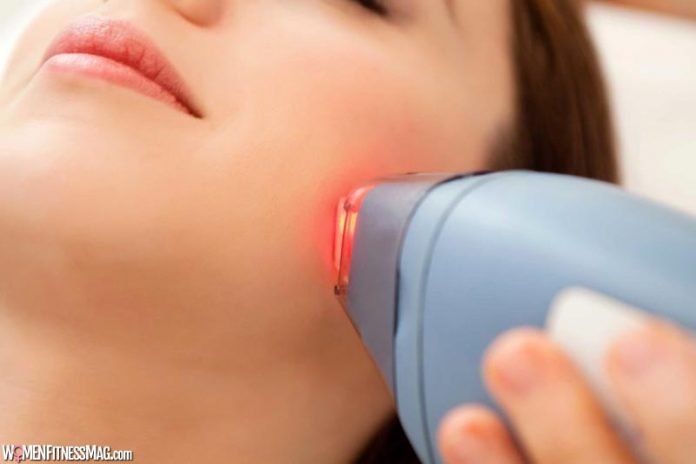 Seven Reasons Why You Should Consider Going for a Laser Treatment : Laser treatments are one of the best medical procedures for people out there who are insecure about their facial hair. There are many types of laser treatments that aren't only effective but pretty reasonable for people as well. Many people may be unaware of the whole process of hair removal through lasers, but it's a pretty simple process. Not many complexities are present in the laser treatment and it's by far the most harmless way of getting rid of hair.
Well, you may need to save money before getting an appointment, according to the body surface you want to cover. There are other things to consider as well as right before booking yourself an appointment. For instance, safety precautions, medical supervision, a recommendation from professionals, and the right place for treatment like Laser Clinic Cleveland. These factors only contribute to the betterment of the laser is performed on a layman. Without knowing anything about the laser treatment, one shouldn't proceed ahead.
A lot of people don't have a clear idea about what to expect from laser treatment and why. People are unsure about laser surgery as well, because of the many safety concerns and other relative issues. Whatever the concerns people have, these need to be addressed at a deeper level. There's more to laser treatments and people need to get a hold of that.
As soon as people will understand the benefits of getting a laser treatment, they will thank themselves and this skincare procedure. They will realize that the decision they made about getting a laser treatment was worth paying for. Knowing we made the right choice at the right time is the only thing that matters the most. Similarly, there's more to laser treatment and people need to identify that. Now let's discuss some of the benefits of laser treatment.
Here are the seven reasons for getting a laser treatment:
Laser Treatment Saves a Lot of Time

While spending time outside the home in summers, women tend to wear skirts or shorts to beat the summer's heat. They can't possibly cover their whole bodies in summer and maybe needing some sun exposure at times. This is when things get difficult, especially for women who constantly have to shave off the hair from their exposed body parts. They have to spend extra time in washrooms removing excessive hair from their bodies, shaving legs, armpits, whatnot.

The majority of the women get frustrated with the idea of shaving every day and others hate shaving their legs, bikini area, or armpits. While dealing with the problem of unwanted hair, many women switch to laser treatment because it's a fast and effective method. Not just for women, but men's hair removal needs can be addressed within minutes. After laser surgery, there won't be any need to shave or wax the hair regularly. The extra time spent previously on shaving can now be utilized in other fun activities.

The Treatment Helps in Saving Money

There's a myth attached to laser treatments being costly for an average person to afford. This isn't the case in reality as many people find this method more affordable. Laser treatment is more like a one-time investment which is far more beneficial for people than other traditional hair removal methods. People spend tons of money on shaving creams, razors, and other accessories, whereas laser treatment costs less than the accumulated cost. Not just that, laser treatment helps you lose hair permanently so future money is saved as well, with zero hair growth.

Laser Treatment Helps in the Removal of Ingrown Hairs

Apart from removing the outgrown hair, laser treatment helps in removing the ingrown hairs as well. These ingrown hairs are tricky and painful to extract, but through laser, these hairs also leave the surface alone. With the help of laser treatment, the hair follicles stop growing inwards again and the skin feels smoother than ever. This is probably the best thing about getting a laser treatment done, as no hair is left on the surface.

It is a Painless Method

Men and women both are done with various painful hair removing methods. They have always been looking for a painless cure of hair removing and laser treatment is just the right solution. Not just it's a permanent solution to hair removal, it's completely painless as well. It is a comfortable treatment to get done with and hardly takes much time.

The Benefit of Having a Smooth Skin

From many other benefits of laser treatment, having smoother skin is one of them. Through this permanent hair removing method, anybody can be at cloud nine because of the softer and smoother skin. The laser removes ingrown hairs and when that happens, skin feels soft and smooth at all times.

Rise in Confidence Level

Nobody approves of unwanted body hair and laser treatment takes care of that problem. With permanent hair removal, an individual's confidence level shoots up. They feel confident in their skin and can easily show off their new bodies to the world. No one is left self-conscious after getting the laser treatment done.

Laser Treatment Makes You Look Great

One of the best things about laser treatment is the feeling of looking great all year round. It is the skin care treatment where people start feeling good about their bodies. They accept their bodies and start loving themselves even more. Since laser hair removal is permanent, people don't need to stress over getting the next treatment done. They feel at ease knowing that their hair will not grow back soon and then they can wear anything they want. Throughout the year, they will be able to look great and flawless without putting much effort into removing that unwanted hair.
Conclusion
All of this is possible through a laser treatment which is the best investment anyone can ever make. From keeping the unwanted hair in control to knowing when to spend money and how laser treatment solves all of your queries. In this fast-paced world, this treatment is the answer to all of your hair removal problems. Whether men or women, anybody can benefit from this treatment all year round. So don't waste any more time and consult your doctor right away. Ask them about the type of laser treatments available in the market and which one you need to have and what the overall process will look like. Taking help from a professional will guide you in a better way about the right way to choose while getting a laser treatment.
Related Videos about Seven Reasons Why You Should Consider Going for a Laser Treatment :
I Got Rid Of My Acne Scars With Laser Treatment
Laser Hair Removal Procedure | Derma Health Skin & Laser
Science of Laser Hair Removal in SLOW MOTION
Seven Reasons Why You Should Consider Going for a Laser Treatment
laser hair removal permanent, laser hair removal prices, laser hair removal side effects, laser hair removal before and after, laser hair removal uk, laser hair removal pain, laser hair removal at home, is laser hair removal safe,