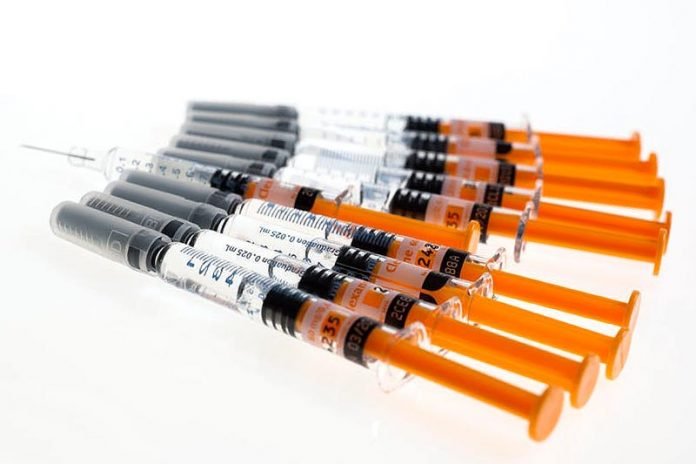 A User Friendly Guide on How to Get the Best Botox : Now and then it happens. You catch sight of your face in a different light and notice the faint lines of crow's feet around your eyes.
While there's nothing wrong with growing old gracefully – it happens to all of us, after all – there are ways to diminish those pesky fine lines and wrinkles we keep spotting in the mirror.
Botox treatment is one of those ways. But for those interested in the procedure, how do we make sure we receive the best possible?
That's where we come in to help. To learn how to avoid a frozen face and uneven brows, check out our guide on how to get the best Botox possible.
What Does Botox Do?
First, let's get the lowdown on what Botox does and when to get Botox. If you're ever wondered how Botox wrangles wrinkles, here's exactly how it works.
Botox is the brand name of botulinum toxin. It's created by the bacterium Clostridium botulinum which is found in plants, soil, water, and animal intestines. Lovely!
It is poisonous and affects the nervous system. However, there's no need to worry as when used to reduce wrinkles; it's administered in safe and small doses. It's even used to help some medical conditions.
The chemical blocks the neurotransmitter acetylcholine, which causes muscle paralysis for several months. This is how treatment reduces the wrinkling that naturally occurs when we make certain facial expressions and aging on its own. A good Botox treatment may prevent further wrinkling.
How Can I Get Botox Treatment That Looks Natural?
One of the main concerns of investing in Botox treatment is that you may end up with a frozen looking face, or it may not end up looking natural.
When it comes to arranging treatment, it's always better to get less than you think you need. If you want to get more later, then you can always return for a follow-up. While you can increase the treatment, if it looks overdone then you must live with it until the effects wear off.
While units of Botox vary from patient to patient, doctors use Botox lightly in younger patients, such as those in their twenties and thirties.
A doctor might initially use around 10 units in a younger person's forehead, as patients' muscles react well even with low doses. That way it relax the muscles, and your forehead can still move as usual.
And while it all depends on the patient, moving the muscles you just had injected may help the effects of Botox last longer.
If you're young and you're not sure when to start Botox to prevent wrinkles, check out Pure Aesthetics Gainesville's page to learn more.
How Can I Reduce My Risk of Bruising?
To reduce the risk of bruising and swelling following Botox treatment, many doctors recommend their patients to take all-natural arnica tabs a few days before and after treatment.
While there aren't many studies to confirm efficacy, a lot of Botox users swear by them. And unless you're allergic, they can't hurt.
To avoid the risk of bruising and to help with Botox recovery, you should also skip any exercise on the day of treatment. What a great excuse to skip the gym!
Also, don't take blood thinners if you can. Most doctors will tell patients to avoid aspirin, Motrin, Aleve, ibuprofen, fish oil supplements, and omega 3s for a week before undertaking Botox treatment. This is because they all thin the blood, making bruising more likely.
Is There a Better Angle to Inject Botox?
The angle of injection is only important around Botox areas around the eyes. You'll want a superficial injection that hits just barely under the skin.
If you inject more superficially, you're less likely to experience bruising too. And the only way to get just barely under the skin is to approach with an angle.
If you go for a consultation with a doctor about smoothing out the crow's feet around your eyes, ask about the angle they expect to take. If the doctor informs you that he or she injects Botox the same way they do in every area of the face, it's time to look elsewhere.
You should also make sure that your doctor isn't treating you under that all-familiar low faux-mantic medispa lighting.
You'll want to make sure a good, bright light is used so that your doctor can avoid all the small veins under your skin during the Botox procedure.
How Do You Choose a Clinic?
The clinic and doctor you choose to conduct your Botox treatment will have a big impact on the quality of the procedure. So, where to get Botox should be one of your main concerns.
There are a lot of clinics out there, and it's all up to you to choose the right one. The best place to start is by limiting your search for a provider to board-certified dermatologists and plastic surgeons. These are the experts in facial anatomy and their training is more extensive than a weekend course, which many other types of physicians or nonphysician injectors are.
Check the website and social media of the clinic and doctor and check the before and after photos to see if the work matches your desired outcomes.
Go for a consultation before getting any work done too. That way you can get to know your doctor, let him or her know exactly what you want and ask questions.
Ready to Receive the Best Botox Treatment?
With our advice, you have the best chances of receiving the best Botox treatment that will be performed well with long-lasting effects. Remember that the main thing is that you feel comfortable and at ease with the doctor and clinic you've chosen and feel ready for Botox treatment.
Did you enjoy this article? For more beauty advice, browse the rest of our website!
Related Videos :