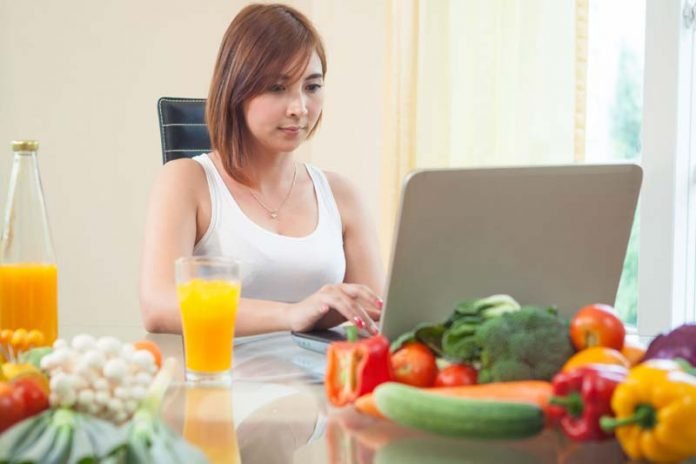 Amazing Diet Plan and Fitness Tips for Working Women : Working women today barely have the time to stay fit and stick to a healthy diet plan, as they have to juggle between home and work due to busy schedules. In the long run, they forget they have to live healthily. It is quite easy to grab a quick snack during hectic working hours, without thinking twice about how healthy it is for you or how you need to cut down on your sweet tooth.
Health is life and a lot of people today are constantly working towards maintaining a healthy lifestyle. Working women should be conscious of their lifestyle, and although they might have a crazy schedule, health trumps all and should be taken care of.
By living a healthy lifestyle, you embrace lots of health benefits and reduce your risk of certain health conditions.
The good news is that despite your busy schedule, you can still find a way to work around a healthy lifestyle. Below is an amazing diet plan from infinite30.com and fitness tips for working women:
Eat a good breakfast

Breakfast is the most important meal of the day, and no matter how much of a hurry you are in, it should not be missed. Have a good and healthy breakfast filled with fiber and protein to kick-start your day.
Lose weight with the charcoal detox diet

Charcoal tablets will help trap fats in your body and help you lose weight, due to its adsorbent characteristics.
Be a mighty maintainer

Learn to stick to your plans and routines, as that's the only way you can hit your goals. If you commit to a diet or fitness plan, maintain it and watch yourself fully hit your goals.
Get enough sleep

Sleep should never be underrated, as it benefits the body in so many ways. Poor sleep will make you gain extra pounds. By sleeping the recommended 6-8 hours daily, your concentration and productivity will increase, and there will be lesser risks of heart disease, stroke, and diabetes. More interesting is the fact that you tend to eat fewer calories.
Up your exercise

You can do this by simply waking up earlier to do a quick cardio exercise, like brisk walking, jogging, or running. You can also sign up at a gym closer to your workplace for afternoon sessions so that you can do a quick workup during your break or in the evening after working hours.
Run chafe-free

Chafing results from consistent friction between the skin and clothing when running, and can be prevented. You can apply lubricant to your thighs before a run and wear bodyglide or strider.
Up your fiber intake

Fiber helps to improve satiety, so you don't get hungry too often. This will help women who have to constantly be on the move and barely have the time to eat. Fiber also helps to maintain bowel health, lower cholesterol levels, control blood sugar levels and also achieve a healthy weight.
A healthy lifestyle is possible, regardless of your schedule.
Related Videos for Diet Plan and Fitness Tips for Working Women :
Diet Tips for Working Women
How to Lose Weight Fast 10Kg in 10 Days | Weight Loss Diet Plan For Working People / Office Goers
8 simple fitness tips for working women
Amazing Diet Plan and Fitness Tips for Working Women
body fitness tips for female, top 10 health and fitness tips, fitness tips for girl, fitness tips for weight loss, healthy diet chart for indian womens, fitness tips of the day, daily fitness tips, diet plan for 27 year old female,