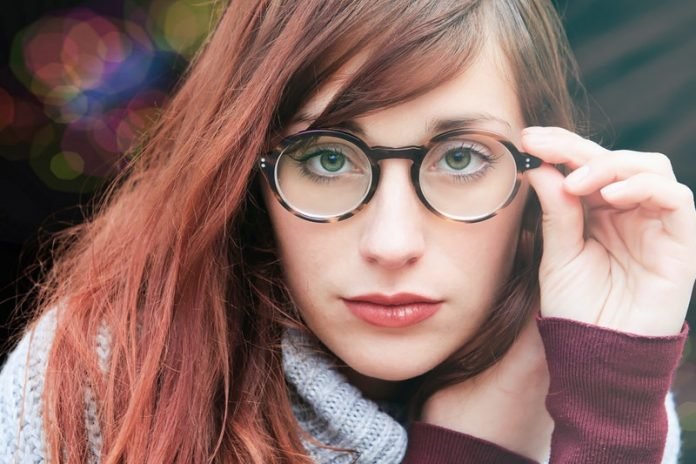 Are Designer Prescription Frames Worth the Cost? In 2018, the global eyewear industry was valued at over 131 billion US dollars. That's a lot of money being spent on eyeglasses, sunglasses, and contact lenses!
The market is flooded with prescription eyeglasses distributors that are selling knockoffs at elevated prices or cheaply made frames at disarmingly low prices.
In the midst of it, there are the distributors who continue to sell designer prescription frames and many consumers are wondering, "Are designer glasses worth the money?"
Read on to find out whether you should still doll out some extra dough for a pair of designer prescription frames.
The Pros of Designer Prescription Frames
Let's start with the pros of buying designer prescription glasses. The quick version is that you're paying more for better quality, style, customization, and a pair of glasses that are timeless. Now let's dive into the long version, shall we?
Quality
Quality is important when it comes to your eyeglasses. Some cheaper pairs you can find online nowadays look nice in photos, but you may be in for an unpleasant surprise.
Those glasses cost less because they were made with inexpensive materials. That means brittle plastic and easily bendable wire. It may even mean uncomfortable or painful bridges, nose pads, and temples.
With designer frames, you're guaranteed high-quality construction. Why? Because well-known designers don't want anything floating around with their name on it that isn't topnotch!
Style
The biggest draw to designer prescription frames is style. Whether you have your finger on the pulse of what's "in" or you're blind to the trends of today, you will look fashionable with designer frames.
Designer frames also run the gamut of styles. You can choose something bold and colorful or something simple and understated. Designers can do it all!
Higher Levels of Customization
Designer prescription frames offer a high level of customization when you're placing your order. You will not end up with a pair that's so wide it slides off your face narrow that it gives you a headache. Nor are you going to end up with something that pinches at the bridge of your nose or doesn't carry the correct pupillary distance.
Plus, you'll have your pick when it comes to lense styles.
Are you looking for transition lenses so you get eyeglasses and sunglasses in one? Check!
Do you need anti-reflective or anti-glare lenses to protect your eyes when you stare at your computer all day for work? Check!
How about lenses that are reinforced to be chip- and crack-resistant so you don't have to worry about them while you take care of business at work, home, and the gym? Check and check!
No matter what you need, designer prescription frames can be customized just for you.
Timelessness
In a year or, if you're lucky, a few years, you'll probably need new lenses to fit your updated prescription. In fact, even if you've never needed glasses before, around age 41 your eyesight may change and continue changing regularly over the next 20 years.
However, every change in prescription doesn't have to mean a change in frames. As long as you still like the look of your frames and they've held up in terms of quality and structure, you should be able to get new lenses fitted to your old frames!
From quality to style, designer frames are totally timeless. For that reason, you can see them as more of an investment rather than a simple fashion choice! If you love them, you can keep using them year after year, no matter how your eyesight changes.
The Cons of Designer Prescription Frames
We can't ignore the cons, now, can we? You came here to find out if designer prescription frames are worth the money, and let's face it. The only real con is the money.
Cost
As we said, there are websites out there selling eyeglasses at a remarkably low cost that can seem hard to beat. We're talking hundreds of dollars in savings compared to designer eyeglasses.
Even if you may save money in the long run with designer prescription frames because you won't have to replace them nearly as often, it can still be uncomfortable to dish out several hundred dollars in one go. We can't say we blame you for going for the cheaper option, even if it means buying a new pair in a matter of months.
But what if we told you there was another option?
Getting Designer Frames When You're on a Budget
Some eyeglasses distributors offer payment plans that allow you to pay for your glasses in smaller installments. This can take the weight off of your bank account in the present, but it may come at a price. Some of these payment plans tack some hefty interest onto your remaining balance, driving up the overall price in the long run.
Another alternative is to skip the walk-in distributors altogether and turn to the internet. No, not to the sites that sell cheaply-made pairs at a low cost, but to sites that sell designer prescription frames at a reduced cost.
Take a look at these designer eyeglasses. You'll find names like Gucci, Prada, Kate Spade, Polo, and more. And the best part is that they're actually affordable!
Don't count yourself out of the designer frames game before checking out your options!
See the World and Let the World See You
It can be a drag when you have to wear glasses all the time. Why not turn that drag into a fashion statement with designer prescription frames? You won't even have to stress over the price when you shop smart and find discounts!
For more tips on fashion, fitness, and all-around wellness, bookmark our website. We're sharing new content from women just like you every day!
Related Videos about Are Designer Prescription Frames Worth the Cost?
My Prescription Glasses Collection
Selecting Your Designer Eyeglass Frames
Best Designer Woman Glasses Frames
Are Designer Prescription Frames Worth the Cost?
are designer sunglasses worth it, are expensive glasses worth it reddit, are designer glasses worth it reddit, optical glasses, warby parker, luxottica, designer eyeglasses, zenni optical,