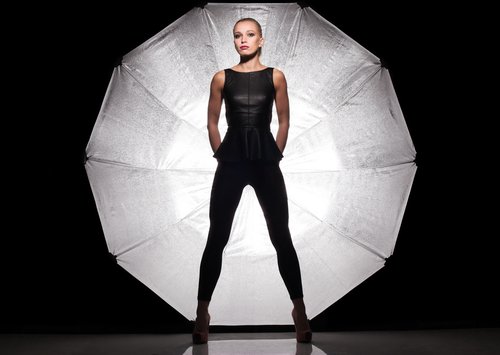 If you dream about becoming a successful fashion stylist and you enjoy planning looks for others, I've got some useful tips for you. You can plan everyday outfits, wedding parties and even red carpet events. Sure, it's a career that is difficult to break into, but if you follow these tips you will certainly become a successful fashion stylist.

1. Know what you want to be
It's important to know what you want to be. You need to know the difference between a fashion stylist and a personal shopper. A personal shopper typically goes shopping for their client, collecting a small selection of clothing that their client is more likely to purchase. A personal shopper knows their client's existing taste and can easily shop for it. As for a fashion stylist, they create and control the image of their client. If you are a fashion stylist, you should always make sure your clients look their best, developing relationships with famous designers as well as navigating politics to get the best prices.
2. Be ready for challenges
Fashion industry sometimes expects you to work hard for free. I know it's terrible, but there are a lot of people who want to work in the fashion industry and most employers choose to take those who are really passionate to work for free. Don't be afraid to take unpaid internships. It's a great opportunity to get great connections and references.
3. Learn everything about fabrics
If you are going to become a fashion stylist, you should learn everything about fabrics. I'm not telling you to go to fashion school, you can go to some department stores and try to compare fabrics. Take a look at things from various price ranges, and see the differences. Pay attention to the design and cut, and ask a shop assistant about what makes the great things really great. When you see more and more pieces of clothing, you start to know fabrics and brands apart before you have looked at the label.
4. Know your trends
You should know what is trendy, what is not, what is coming up, and what is corny. These things are important and don't think that you could rely on designers or your clients. On the flip side, some clients might want to copy a certain look, or to keep away from what their rivals are wearing. You should always be aware of what is happening in the fashion industry.
5. Attend fashion shows
Attending fashion shows is one of the best ways to make contacts. Whether you go to public events early on, or you manage to score an invite, it's amazing to see what's coming down the runway. It's a great opportunity to see the cuts and fabrics close, and get a sense for how they look and move.
6. Use social media
Using social media can also help you become a successful fashion stylist. Social media is not only for uploading images of your favorite dresses. You can follow designers and stylists, and see what they're sharing. Social media will help you know what's happening in the fashion industry.
7. Communication
If you are going to become a fashion stylist, make sure you know everybody. Attend fashion shows, join in conversations, and be on the scene. At first, you will feel self-conscious, but then you will gain fantastic confidence and get lots of friends.
I have had a wonderful time speaking to fashion stylists to figure out these tips! The fashion industry can be extremely competitive, but you can certainly have great success, if you put the effort into it. Do you dream about becoming a fashion stylist?
Becoming a Successful Fashion Stylist
becoming a successful hair stylist, how to become a fashion stylist without a degree, become celebrity fashion stylist, how to become a fashion stylist assistant, how to become a fashion stylist for tv shows, how to become a fashion stylist online, how to become a fashion stylist for a magazine, how to become a fashion stylist intern,