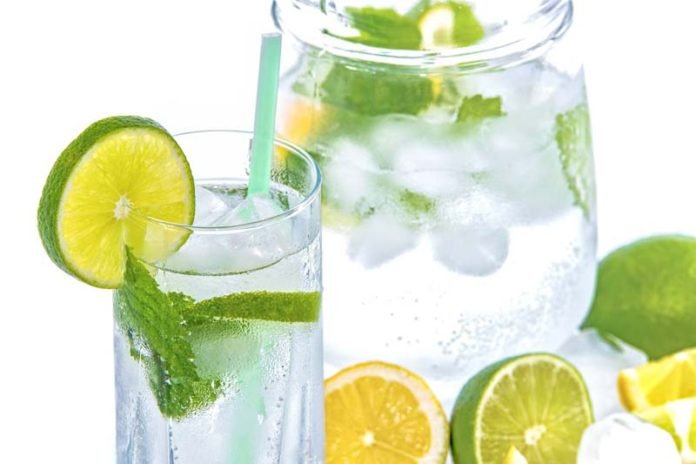 Beginner's Guide to Making Soda : No one can refuse a refreshing and healthy homemade soda. If you're in for a treat, making soda at home is easier than you think. Plus, it's a fun activity to make soda for you at home. You can choose your own flavor, control the intensity of the flavor and customize your soda is every way possible to suit your taste glands. Using appropriate ingredients and following the directions, you can make your soda healthier and tastier.
Here's a guide to making soda at home for beginners.
Arrange Carbonated Water
To make your soda fizzy and fun, you'll need carbonated water, also known as sparkling water. The most efficient and effective way to get carbonated water at home is to purchase a carbonation device, commonly available as SodaStream. These machines carbonate water by adding carbon dioxide to the water, from a pressurized cylinder. A SodaStream can make the perfect soda water for your drink.
While purchasing a SodaStream (carbonation device), you must ensure that you're purchasing the appropriate product according to your needs. You can browse over and analyze the best SodaStream brands to save yourself from hassle.
Once you've arranged carbonated water for your soda, you can move over to the next step
Make Sweetening Syrup
Here's when the health card comes into play. You can control the sweetness of your soda while making the sweetening syrup if you're health conscious.
While it's all up to your personal preference, a basic sweetening syrup must consist of 1 cup of sugar. Add a cup of sugar and 1 cup of water in a saucepan, heat it and stir gently until all the sugar is dissolved.
Once you're done, let the saucepan cool down and pour the syrup into a jar. You can also refrigerate the syrup to store it for up to 1 month.
Pick Flavors
Here's when you can get creative. You are at liberty to prepare any flavor using your preferred ingredients to satisfy your taste glands. If you're fond of fruits, you can choose a tasty combination of fruits for your soda. Else, you can also opt for herbs, spices or extracts.
The most common fruits used in sodas include berries, oranges, lime, pineapple, peach, grape, and clementine.
If you prefer herbs/spices or extracts, you can opt for ginger, chocolate, mint, basil, vanilla or almond extracts. You can either select a single flavor or combine 2-3 flavors for a different taste.
Once you've selected your desired flavor/flavors, you can start preparing your drink.
Prepare Soda
If you've selected fruits as a flavor for your soda, grab an appropriate amount of fruits and either cut them into small chunks or extract their juice.
Next, you can pour the cut-up fruit chunks or juice, the sweetener, soda water (carbonated water) and ice cubes into a glass and stir them up vigorously. Once your flavor, sweetener and soda water have mixed up perfectly, your homemade soda is ready.
You can decorate your soda glass using a fancy straw and enjoy your drink.
Related Videos Guide to Making Soda:
How To Make a Soda Machine! – 5$ 5 Minutes!! (Super Easy)
How To Make Your Own Homemade Soda Pop Soft Drinks At Home
How to Make Homemade Soda – DIY Recipe
Make Coca-Cola At Home?
how to make carbonated soft drink, carbonated soda filler capper, soda water filling machine
Related Infographics Guide to Making Soda: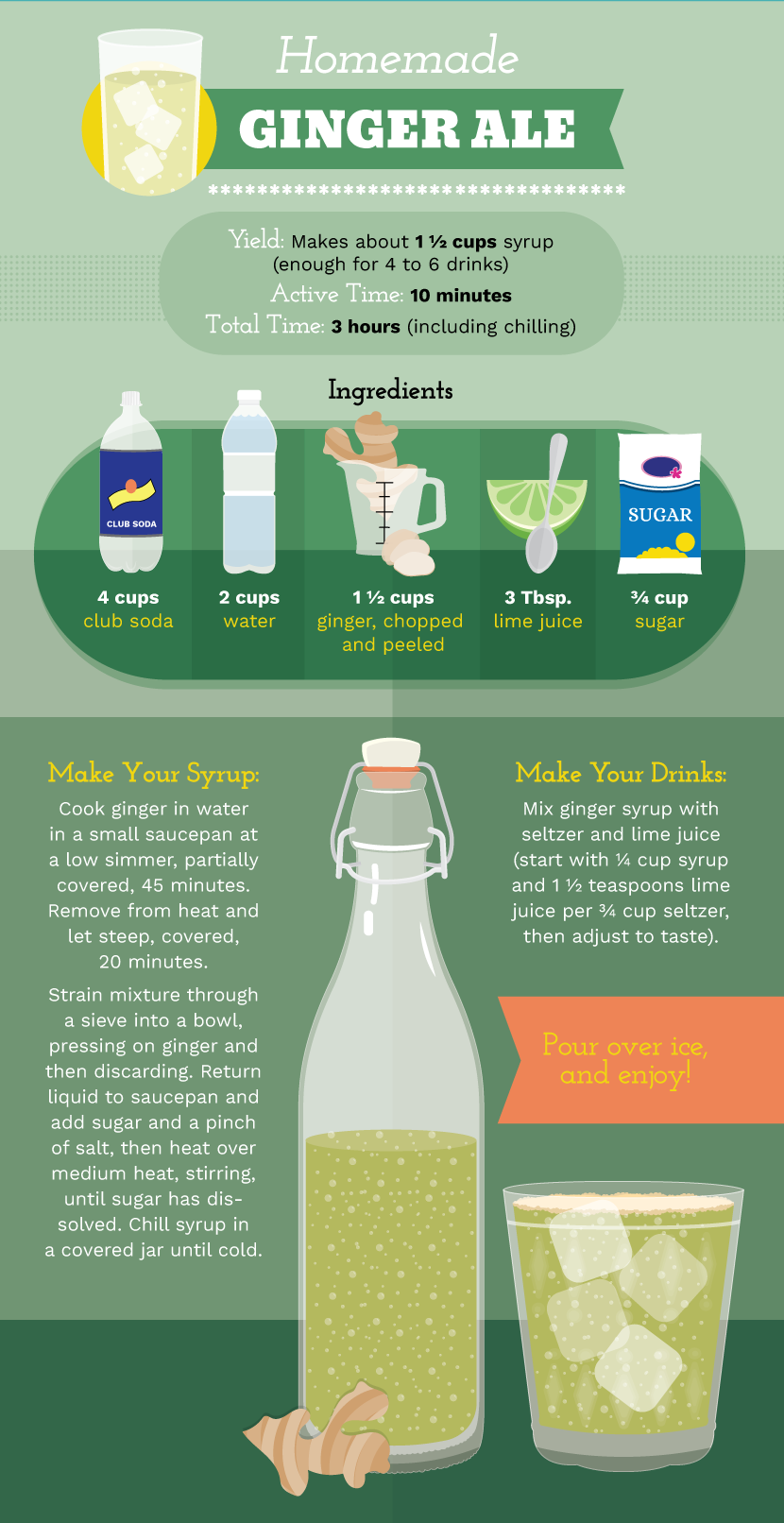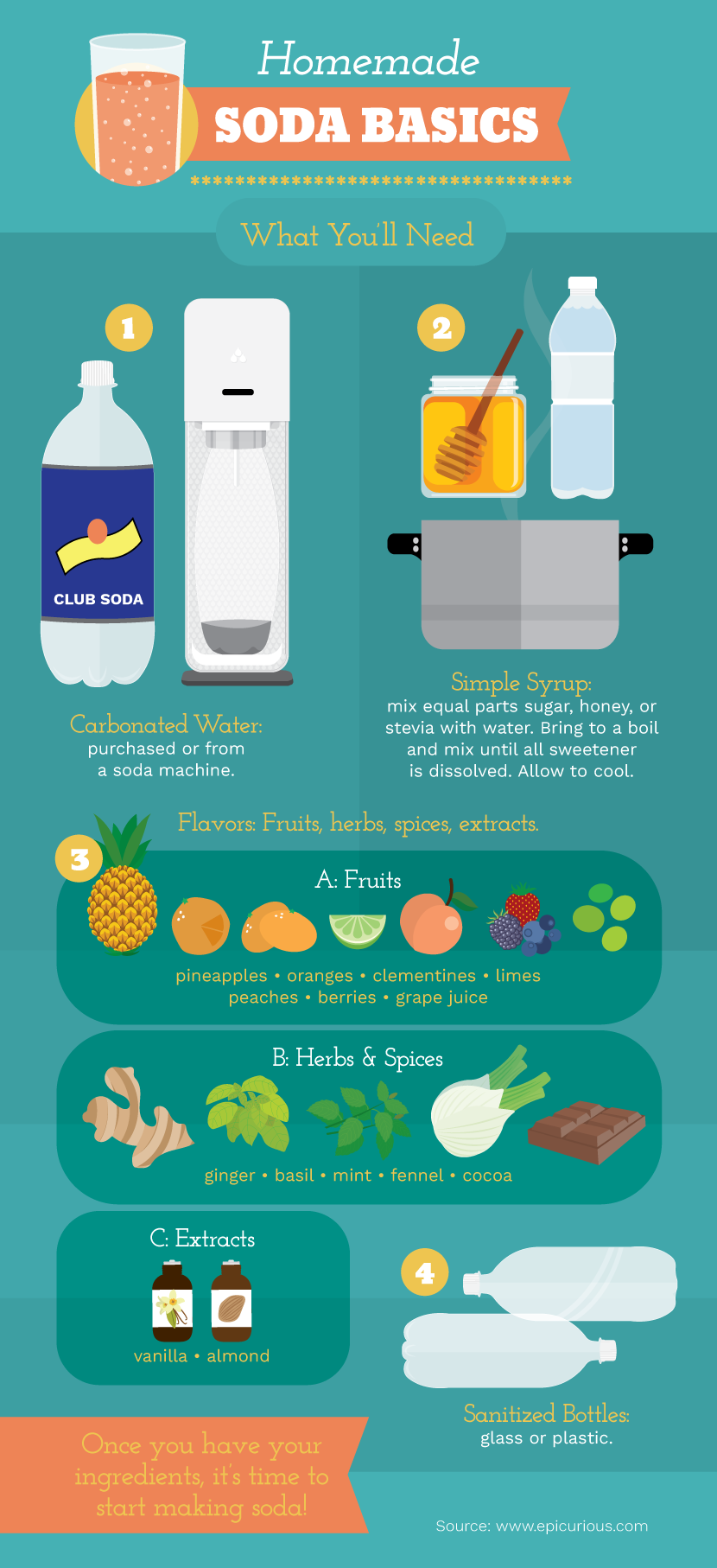 Beginner's Guide to Making Soda
cocktail making for beginners, basic mixology recipes, cocktail making methods, how to make cocktails with vodka, cocktails for beginner drinkers, cocktails for dummies pdf, soda syrup recipes, homemade soda syrup concentrate recipe, how to make lemon soda drink, how to make soda water at home, how to make soda with baking soda, how to make soft drinks process, how to make a soft drink company, Guide to Making Soda, soda water drink recipes, homemade soda recipes, how to make homemade soda from scratch, how to make soda water at home, how to make your own soda syrup, make soft drinks, how to make soda wikihow, how to make soda with baking soda, how to make homemade soda from scratch, how to brew soda, make your own soda machine,