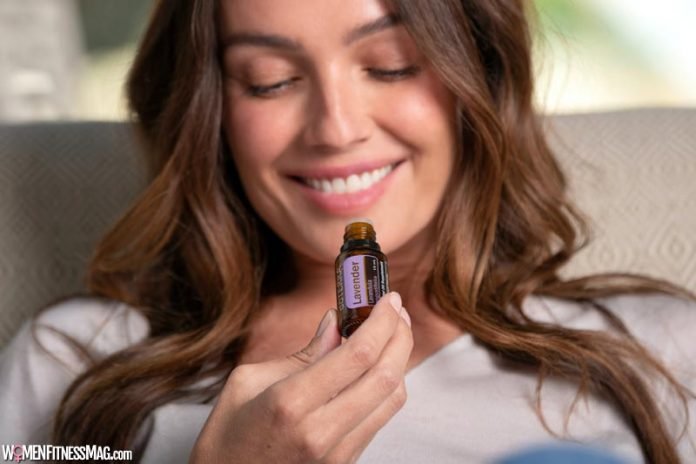 Best Smelling Essential Oil Blends For Relaxation : Chronic stress, in particular, hurts our bodies. Everyone experiences stress at some point in their lives. It can be brought on by financial difficulties, looming deadlines or work-related duties, or family obligations.
How can you receive stress alleviation in your life? To aid with anxiety and tension, utilize an essential oil diffuser. Aromatherapy diffusers can help you relax and unwind. The following is a list of the best essential oils for relaxing and reducing tension.
8 Best Smelling Essential Oil Blends for Relaxation
Making essential oil blends is one of the simplest and most enjoyable pastimes. Here are some of the best-smelling essential oil mixes for relaxation you should try, but we strongly advise you to experiment on your own to find the scent that best suits you.
Lavender, Frankincense, Orange


Lavender has a soothing and relaxing aroma that may aid in the relief of both physical and emotional stress. Smelling lavender has been demonstrated in studies to aid with anxiety, tension, and even depression.

Lavender has also been demonstrated to lower blood pressure, pulse rate, and skin temperature, indicating a reduction in the body's stress reaction and an overall soothing impact.

Frankincense is a wonderful essential oil that many people feel can help them relax, reduce stress, and boost their mood. This well-known tree resin has a long history of therapeutic and religious ceremonial use.

Orange, like many citrus oils, is incredibly uplifting. Orange and other citrus fragrances were proven to aid promote relaxation in a university study, which is very important at this time of year!

Lavender Essential Oil – 4 Drops
Orange Essential Oil – 4 Drops
Frankincense Essential Oil – 2 Drops

Lavender, Roman Chamomile, Ylang Ylang


The relaxing aroma of Roman chamomile may help to relieve tension and stress. Chamomile has been used to assist promote relaxation for many years.

Along with its balancing and soothing effects, the influence of ylang-ylang may be good for dealing with mood difficulties. This oil has been demonstrated to help people relax by regulating their blood pressure and heart rate.

Lavender Essential Oil – 5 Drops
Chamomile Essential Oil – 3 Drops
Ylang Ylang Essential Oil – 1–2 Drops

Bergamot, Patchouli, Ylang Ylang


Another of my personal favorites is bergamot! I enjoy the soothing aroma, which instantly improves my mood. It has traditionally been used for therapeutic purposes.

Patchouli's distinctive perfume is thought to have a calming effect, which is why it's so popular!

Bergamot Essential Oil – 5 Drops
Patchouli Essential Oil – 3 Drops
Ylang Ylang Essential Oil – 2 Drops

Lavender, Lime, Mandarin


Lime has been utilized for its antimicrobial effects for a long time.

The perfume of mandarin fosters cheerfulness, and it pairs beautifully with lavender and lime.

Lime Essential Oil – 4 Drops
Mandarin Essential Oil – 4 Drops
Lavender Essential Oil – 2 Drops

Bergamot, Geranium, Lavender


As this study with women in labor revealed, geranium may be beneficial for dealing with anxiety. It smells great when combined with bergamot and lavender, and the three together may help to relieve nervous tension, elevate spirits, and create a sense of balance and emotional serenity.

Geranium Essential Oil – 4 Drops
Bergamot Essential Oil – 4 Drops
Lavender Essential Oil – 2 Drops

Sandalwood, Clary Sage, Bergamot


You'll want to calm down and take a few long breathes after inhaling the rich, woodsy aroma of sandalwood. For ages, the musky perfume has been utilized to foster emotions of connection and grounding in Ayurvedic medicine, yoga and meditation.

Clary sage has a wonderful scent and has been shown in research to have an antidepressant impact.

Sandalwood Essential Oil – 5 Drops
Clary Sage Essential Oil – 3 Drops
Bergamot Essential Oil – 2 Drops

Geranium, Mandarin, Bergamot


Preemptive stress—all of the thinking and fretting about something before it happens—is one of my main sources of anxiety. This is where the combination shines! When I'm experiencing worrisome uncertainties, a wonderful essential oil blends of geranium, mandarin, and bergamot makes me feel confident.

Geranium Essential Oil – 4 Drops
Mandarin Essential Oil – 4 Drops
Bergamot Essential Oil – 2 Drops

Grapefruit, Juniper Berry, Rosemary


Another stimulating citrus oil that works great when you need a mental boost is grapefruit. The zesty scent will make you feel happier and help you let go of bad emotions.

Juniper berries have a mild, fresh scent that goes well with grapefruit. Despite the absence of scientific evidence, this beautiful oil has long been used to create sensations of peace and relaxation.

Grapefruit Essential Oil – 5 Drops
Juniper Berry Essential Oil -3 Drops
Rosemary Essential Oil – 2 Drops
How to Use Essential Oil Blends For Relaxation
There are several methods to relax using relaxing essential oils.
The first method is to use an essential oil diffuser to diffuse the oils. This will help to flood the area with the oil's smell while also calming your mind and body.
Adding the oils to a bath is another method to use them. A few drops of the oil in your bathtub might help you relax your body and mind.
You can also use the oils as a massage oil by mixing them with a carrier oil like coconut or olive oil. This will assist you in loosening stiff muscles and relaxing.
Conclusion
To summarize, essential oils are simply said, these are oils that are relaxing and comforting. It may alleviate anxiety and relax your body. Inhaling the oil may affect your mood. VedaOils has a vast selection of 100 percent pure essential oils at an affordable price.
Related Videos about Best Smelling Essential Oil Blends For Relaxation :
Best Smelling Essential Oil Blends For Relaxation
relaxing essential oil blends for diffuser, essential oil blends for stress and anxiety, relaxing essential oil blends for roller bottles, essential oil blends for anxiety, relaxing essential oil blends for bath, relaxing essential oil blend young living, relaxing essential oil blends for candles, young living relaxing diffuser blends,