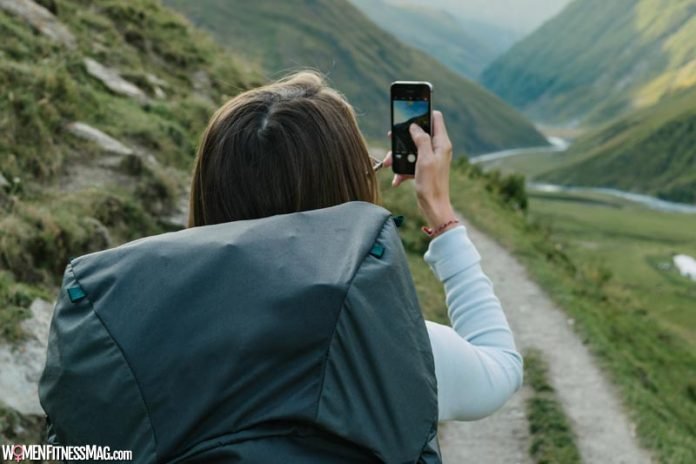 Best Travel Apps to Download for Your Next Trip : To become a trip memorable and filled with positive emotions, you need to prepare for it carefully for the upcoming travel. Today, there are many travel apps free for this, which will help you find the most exciting places in the city, tell you where you can taste delicious traditional cuisine, and provide much other useful information.
For those who travel frequently, comfort and coziness are a topical issue. Therefore, we have prepared a selection of the best travel app that will be useful for all people in 2021 and subsequent ones.
Roadtrippers
Roadtrippers is a top traveler app that comes in handy in any city. Indicate your location and destination in a special form. Also, if you wish, you can indicate the date of the trip and what interests you. The app will compose a route based on your data. Roadtrippers will show you the most exciting places in the city or museums, parks, shopping centers.
VeePN
China has a Golden Shield system that regulates access to sites across the entire side. According to Chinese law, all Internet resources must have a special ICP license to provide information on the network. Most popular websites are completely banned in China, including Google, Facebook, YouTube, Twitter, Instagram, WhatsApp, Telegram, and foreign media sites.
Therefore, you need to prepare for a trip to China or another country where the same strict blocking of sites and programs is affected. To unblock any website, you need to use VPN. The most popular service is VeePN. Using a VPN is simple: register on the service, download the program and connect to a high-speed server. The company offers a free version with which you can learn about the advantages of a VPN. With unblock VPN, you can always keep in touch with your friends and read the news.
The company has created a secure VPN tunnel, which is accompanied by double encryption of information. Also, you remain anonymous when surfing the net because the application reliably hides your real location. The program helps to cope with bypassing various regional locks. The service provides thousands of servers in many countries that use reliable protocols to exchange information. The program has many advantages and is rightfully considered the most stable and cybersecurity for a traveler.
Google maps
It isn't easy to imagine traveling abroad and within the country without the hugely popular travel application – Google Maps. With its help, you can easily find out which streets you should avoid at the moment to not get stuck in traffic. The app information is provided on the various public places that you can visit along the way. If you want to see buildings, then you need to enlarge the picture. The application provides information on more than 220 countries around the world.
TravelSafe
None of us is immune from unforeseen situations that you can encounter during a trip. If you suddenly need to ask for help and call the police, ambulance, you will need TravelSafe. The information included in this application covers over 200 countries around the world. It is proposed to add other numbers to the existing list, and these may be the phones of your loved ones or the numbers of the country's representation.
SkyGuru
SkyGuru is an app for those who want to know what happens during the flight. The app will explain what happens at each stage of the journey. For example, what sounds you hear in flight, or when the pilots turn on the autopilot, tell you the probability of turbulence, given the exact time of departure.
Meetup
This app helps you find interesting local hangouts and meet local people. If you don't know where to start, Meetup will select events based on your interests and provide recommendations. You can save and rate the events you like, as well as share them with other travelers.
Packr – Travel Packing Checklist
It's not just a suitcase checklist. You add your travel dates and then create various lists. For example, what to do before departure, what clothes to take, personal hygiene products, remember to book tickets, a hotel and take documents. It is very convenient, and you do not need to continually keep everything in your head, afraid to forget something.
TouchNote
Do you love sending travel postcards to your friends? If yes, this app is just for you. You can design a postcard yourself, upload a photo from your trip there and make your stamp. Then you write the text and indicate the address. Within 5-7 days, the postcard will be at your addressee.
UberEats
Hungry? Bad weather? Tired and no more strength to look for where to dine? Then UberEats will come to your aid in many countries around the world. Just check out the list of local restaurants and cafes, order food, pay with your credit card, and track orders. There are many convenient filters for searching and choosing dishes, and there is also delivery right to the door.
Citymapper
Citymapper is an app that will help you navigate the public transport of an unfamiliar city. You need to enter the start and endpoints of the route. Citymapper will tell you how to get from one to the other, how long it will take this or that option, and how much you will spend on the trip. If you use the "Go" feature and tips on the route, the application will evaluate your path's environmental friendliness.
Conclusion
Travel offers many benefits. To make your trip memorable, use VPN apps and get access to any websites, use map apps, and visit attractions, use dating apps, and make new friends. While traveling, you can see how other people live, what they eat, how they dress, how they have fun. Applications will become helpers under any circumstances, even if you have a language barrier – an online translator will always help out. Be a modern tourist and take full advantage of the apps!
Related Videos about Best Travel Apps to Download for Your Next Trip :
8 BEST Travel Apps you Need for Your Next Trip!
These are my Top 10 Travel Apps & Services
BEST TRAVEL APPS
TRAVEL APPS – top 6 to download before your next Trip
Best Travel Apps to Download for Your Next Trip
best travel apps, best travel planning apps 2020, best travel planning apps 2021, best travel apps 2021, best travel apps 2020, useful travel apps, best free travel apps, best road trip apps 2020,