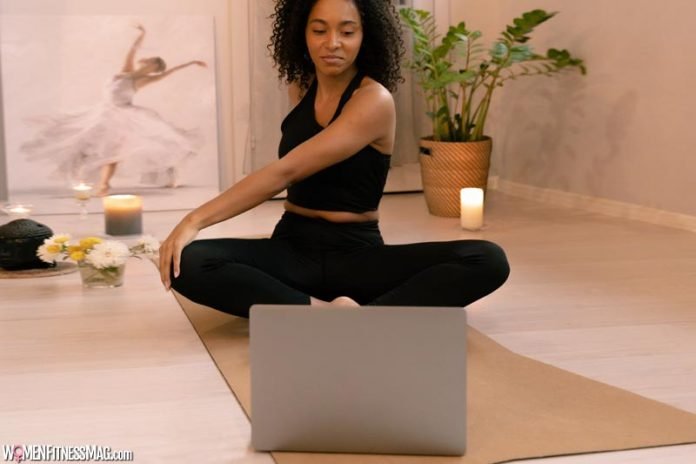 8 Tips to Grow Audience in Your Online Fitness Training Classes : It is a no-brainer that people turn to search engines to get answers for their queries. 9 out of 10 people made an online search to find local businesses.
Given the fact that the 'Fitness Tribe' and the 'Health Conscious Community' are on a massive rise and are constantly looking out to connect to trainers providing effective online training, the question is, whether your current marketing strategy is solid enough to attract this audience?
When you train in person, your only competition is the trainers in and around your geographical area, but when you provide online fitness training, you compete in the global business, and standing out there is a bigger challenge than you can fathom.
So, to ease your stress out, we have combined 8 tips to grow your online fitness training classes.
Be authentic

When it comes to providing solutions online, being authentic is the most important thing. Businesses need to strive harder to create trust in the minds of their customers to be able to succeed, this is especially important when you cater to the health and fitness industry.

Create content that shows your personality as a trainer, the techniques that you use, and the workouts that you design, etc. To increase your reliability, you can choose to showcase user reviews, before and after visuals of the trainees', and testimonials shared by your existing clients.

Run Ads

Ads are a potent strategy to enhance reach and attract the viewers' attention. Facebook and Instagram facilitate marketers to run story ads, photo ads, video ads, carousel ads, and collection ads.

Show your workouts in the ads to better target the audience looking out to train with online trainers.

Boast What You Specialize In

Show your certifications and specializations to the visitors by uploading them to your website. This will help people coming to your site identify if you are the right trainer for them.

Further, you can also upload schedules to be specific and attract audiences better by keeping them informed. Alternatively, you can also include the diet programs that you'd offer alongside the fitness regime and other activities provided.

Publish Blogs

Write and publish blogs around health and wellbeing, targeting the right keywords to rank better in your search results.

This helps viewers have an understanding of your expertise and will be engaged in what content is uploaded. This will increase their dwell time on your website and further help in your ranking. Here also, it is important to maintain authenticity, uniqueness, and credibility.

Social wall

Social walls are the new-age marketing strategy that helps in gathering massive attraction. It leverages the influence of social media and the content generated by the users alongside branded generated and other content types.

You can aggregate the UGC generated via hashtags, mentions, and social media handles, moderate the content to showcase only the best and most relevant posts to engage the audience and drive conversions.

The fact that it can be updated in real-time, further enhances its effectiveness. Also, you can include a Twitter Ticker which runs horizontally and showcases textual content containing Tweets that your Twitter users share online.

Embed Social Media Posts

Embedding is yet another smart way to showcase your authenticity to the audiences at large. Most of the people getting into a routine of working out feel good about it and are rather excited to share it with their online community.

This content created by your audience can be aggregated together, filtered out depending upon the relevancy of the post, and then embedded onto the website for the visitors to have a better understanding of your business.

Do live training sessions

Live training sessions like the ones that happen on Instagram and Facebook attract a ton of people towards them, especially if it's fitness.

Decide a date and time to go live on any of these social media platforms to workout, promote it by putting up stories with countdown ticker, or upload a post asking for people to join in, etc., all these activities work as a great way to get your potential followers to join the live. And if everything goes well, they might be instigated to join your fitness tribe.

Take Polls & Connect To People Better

Conducting polls and asking questions to people is a great way to connect to them. Ask your audience to participate in polls conducted by you. Share fitness tips and tricks with them relating to health, fitness, diet, etc., as this is where most of them seem to be confused and concerned about.

All this effort leads to community building, which further makes way for growth in the business.
Over To You
Conducting business online has provided people with humongous growth opportunities but, to be successful, drafting strategies that help you stand out is non-negotiable as the competition in the online sphere has risen and how!
Related Videos about Tips to Grow Audience in Your Online Fitness Training Classes :
How To Start An Online Fitness Coaching Business [4 ACTIONABLE STEPS]
How To Train Your Personal Training Clients Online!
5 Steps to Starting Your Online Fitness Business
3 Tips To Train Personal Training Clients In Your Online Fitness Business – Online Coaching Tips
8 Tips to Grow Audience in Your Online Fitness Training Classes
12-month marketing plan for personal training, how to get personal training clients in a gym, how to get more clients as a personal trainer, online personal training marketing, how to promote personal training on instagram, what to offer as a personal trainer, personal training ideas for clients,