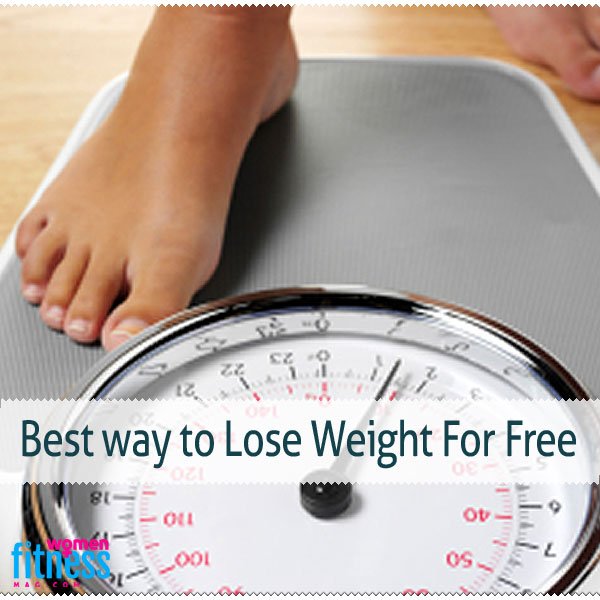 Despite popular belief (or popular excuses), losing weight doesn't have to be a big financial burden! If you're ready to shed some unwanted pounds, here are five straightforward tips that will help you see and feel real changes without costing you a dime.
Best way to Lose Weight For Free
Download an app: Let your phone help you slim down. Check out our favorite free weight-loss apps that can help you keep track of your progress when it comes to both healthy eating and workouts.
Develop a support system: While certain name-brand weight-loss support groups can cost you, there are plenty of free resources out there like Spark People that can help hold you accountable. Growing your healthy network and connecting with folks who have similar goals in mind can keep you on track and focused. And don't be afraid to reach out to your partner, roommates, and family! Getting everyone on board and aware of your goals will make them stick for good.
Run for it: Bumping up your cardio is a part of an weight-loss plan , but there's no need to hit up expensive boutique fitness classes or sign up for a gym immediately. Start an outdoor running routine! It's free, you can do it anywhere, and it works. Just remember: you'll also need to strength train to build muscle and boost metabolism. Instead of investing in expensive weights, let your body be the gym! These printable no-equipment bodyweight workouts can help.
Start a healthy cooking club with friends: Healthy food choices are a huge part of losing weight, but it doesn't have to cost you an arm and a leg. Instead of signing up for cooking classes or buying a ton of new cookbooks, get a group of friends involved and start cooking up our healthy recipes. You'll begin to develop healthier eating and cooking habits and stay social in the process.
Watch our videos: It's true! We have hundreds of hours of free workout videos that can whip you into shape and help you shed pounds. Let us help you out and support you on your journey.
Best way to Lose Weight For Free