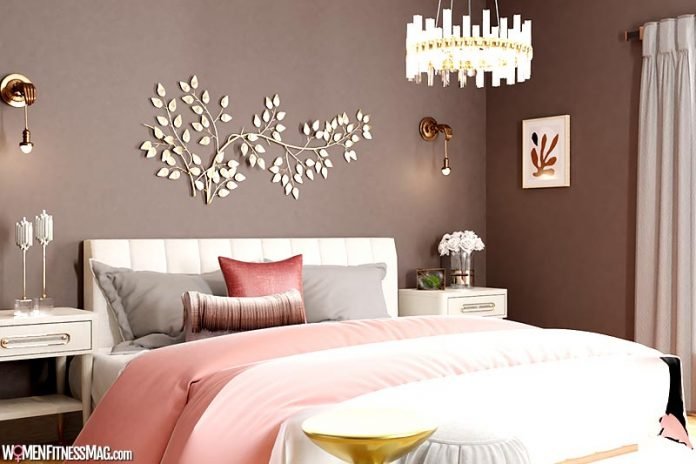 Best Way To Revamp Your Home Decor In 2020 : Reset your home for the year ahead. And no, it doesn't have to cost you a fortune. All it takes is a little bit of imagination, some patience, and a dedication to the cause. Bring in the hygge to find your Ikigai.
To create a cozy home focus on the following areas – tidiness, lightning, textures, color, and finding key pieces that not only fit your layout perfectly but bring joy.
You can refresh your home by just bringing in some new decor pieces, or by decluttering and sometimes maybe a touch-up here and a fix-up, there is all you need to make a significant change to the look and feel of your home.
Read on to find out how you can go about revamping your space. We also have an interior design service recommendation for you in case the need of the hour is a bit more serious. In cases like that, it's best to bring in the professionals. Promise, it's not one your charges-by-the-hour type of suggestion. Instead, a very cool, affordable, and 3D tech enables service that will hand hold you at every step to get you closer to your dream space.
Tip No.1:
Declutter Your Home – Decluttering helps you get rid of the clutter, both visual and actual, to open up your space. A cluttered home not only ruins the look of a home but also affects your mood. Hence decluttering is an instant pick me up.
But how, you ask?
Make sure every single thing in your home, big or small has a place of its own
Invest in furniture that comes with storage. Chests, Side tables or coffee tables with an extra draw, cane baskets for all the knick-knacks, use the space under the bed, above wardrobes. Be smart about this
Get vacuum bags. They are a godsend for storing your extra linens and sheets. You'll be amazed at how much you can store in little spaces.
Get rid of unwanted bills, papers, and for everything else, get boxes and use them to segregate everything.
Lastly, keep your table tops and surface areas of furniture, clean, and clutter-free.
Tip No.2:
Rearrange your Furniture – Rearranging your furniture according to optimize for space. This change of set up gives a complete facelift to the interior of your home, and it's free! The new setting can make you feel like entering a new home. Along with this, you can re-look at all the decor items in your room. From cushions to throws to art hung on the walls. Move them around if required, get rid of a few if they've lost the charm, and finally only retain the things that bring you a lot of joy!
Tip No.3
Furnishing with vibrant colors
Home furnishing like beddings, pillows, sofa cushions, and curtains always capture a lot of attention. If you have white or dull walls, add a pop of color with furniture and contrast it with accents. Another easy way to bring in some color is by adding indoor plants. There are a ton of plants that are practically impossible to kill (in case you're not blessed with a green thumb) they add a refreshing touch. If plants are not an option, then consider using printed wallpaper on one of the wall to add some drama. This way, you can decorate the walls affordably and conveniently.
Tip No.4
Hire an Online Interior Designer
If at this point, you're feeling overwhelmed with the task at hand, then consider hiring an interior design service provider. I discovered Spacejoy.com, an online home design studio that helps you re-imagine your space in 3D.
It's affordable, with design packages start at $19. This will give you access to an Expert Interior Designer who will practically design your dream room in under 10 days. What I loved is the 3D tech they use. Once I uploaded the images of the room, I saw the final design of my actual room in 3D with products. The interactive 3D is an incredible experience because it's as if I am touching and feeling the design of my room. They don't insist on getting rid of your old furniture; in fact they'll model it in your new design. You can also see different layout options of your new room – Swap and move the furniture on the 3D App to explore the design yourself. And finally, you can shop for the products from your design.
It's not just fun but the fact that you get to hire expert designers at such affordable flat rates is incredible.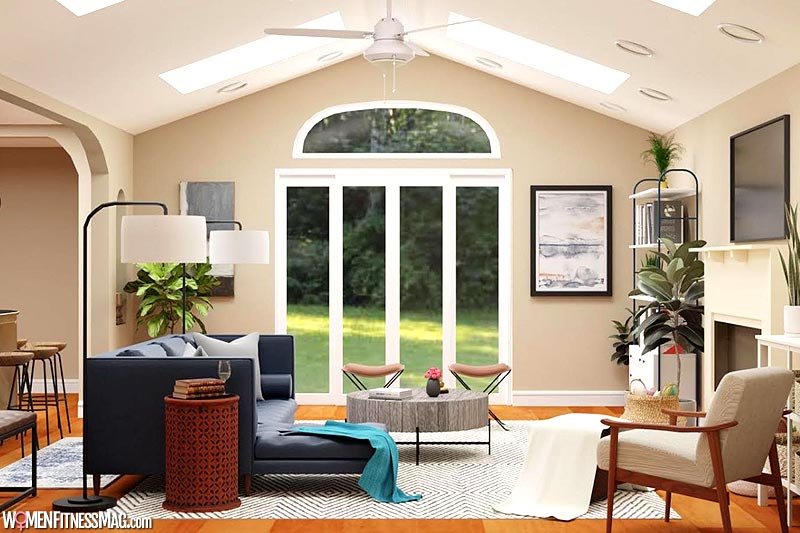 Tip No.5
Install new Artifacts and Lighting effects
The most affordable way to decorate your home is to use things that you have. Find personalized art to hang and display like framed photographs from your travels, of your pets and kids. Try painting on a canvas and hang it. Adding new pieces of decor doesn't have to mean that you have to go out and shop. Another critical element to add to your room is lighting. If you are small on space, then consider hanging it from the ceiling or mount them on walls, if not get a couple of floor lamps and watch the room come alive. Just make sure everything you add to the room has to be in sync with the energy you'd like for the room to carry. Creating a sense of harmony is the key.
Tip No.6
Don't forget your floors
Rugs make a room come alive! Big ones, small ones medium ones, doesn't matter the size but add rugs to your floors. One important thing to note however is that the rug has to be the last thing you had add as it has matched every other element in the room.
Related Videos about Best Way To Revamp Your Home Decor In 2020 :
Home Decor Trends for 2020
10 QUICK AND EASY WAYS TO REFRESH YOUR HOME FOR 2020
INTERIOR DESIGN TRENDS 2020
New 2020 DIY Decor Ideas
Design Trends 2020: These 3 Home Design Trends Will Take Over in 2020
Best Way To Revamp Your Home Decor In 2020
spring 2020 home decor trends, home fashion trends 2020, top interior design trends 2020, interior design trends 2020 uk, decorating trends that are out, interior trends 2020 uk, interior design trends 2021, decorating trends to avoid,