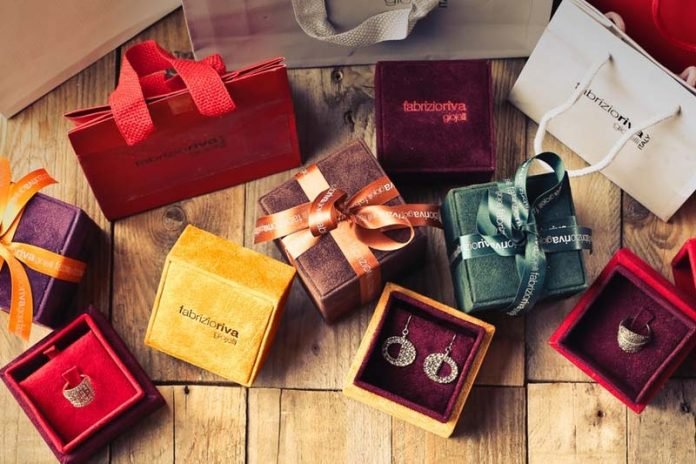 Cheap Gift Ideas That Look Expensive For Love : Choosing a gift to buy for a loved one can be a daunting task for a lot of people, especially when you're broke. You want a gift that is not too cheap that the recipient feels underappreciated but also not too expensive that it leaves you even more broke than you were. Luckily, there are plenty of gifts that are low in price but big on love, some of which are as follows:
A snuggly sweater


You don't want your loved one getting cold during the harsh winter months, do you? A warm, snuggly sweater is the perfect gift, and you don't have to worry about getting the size right. Every time they wear the sweater and feel warm and happy, they'll think of you.

Local pottery


Pottery comes in a wide variety of designs, sizes and shapes. If you know where to look, you can find a wide range of beautifully crafted pottery and knit pieces which will make gift-giving easier. You can get them ornamental pottery to decorate their living space or pottery to use for various purposes such as flower pots.

Personalised jewellery


Everyone loves jewellery regardless of their age or gender. Giving a loved one jewellery as a gift will put a smile on their face, but it is even more special if it is personalised because they know that it is unique and specially made for them alone.

Sweet treats


This is where your investigative skills come in. First, you must find out what kind of sweet treats the person you are getting a gift for loves. It could be chocolate, sweets, or any other thing you know they'll love to munch on.

Coffee maker


If your giftee loves coffee, there are few gifts that you will get them that will bring them more joy than a coffee machine that allows them to brew their favourite beverage at any time. There are many types of coffee makers that are available at different price points to suit your needs.

Flowers are cheap but can have a huge effect especially if the person you are gifting them to is a woman. Flowers are one of the best ways to tell someone that you love and appreciate them.

Paintings


A painting is a great gift idea but it needs to be done right by a talented painter. Find a painting that you know the person will love based on how it looks or any special meaning it might have. You can even have a portrait of them done without their knowledge and surprise them with it.

Bluetooth speakers


In the modern world, nobody wants to deal with cords and cables especially when trying to get their Netflix on. Bluetooth speakers are the solution to this, and they are available in different types, sizes, designs, and prices. Some of them even have smart features such as Amazon Alexa.

Books


People who love to read mostly prefer and love actual hardcover books as opposed to having to read on apps or computers. Find out which genre they like or which authors and get a book that you are sure they have not read.

Personalised watch


Normally, getting a watch as a gift for someone means you have to get a Rolex or one of those watches that cost a fortune. Personalised watches are the cheaper option but will still put a smile on their face. The watch can be personalised using heartwarming pictures of themselves,their families or pets.

Custom Mugs


Have a custom mug made for your loved one and make sure it's perfectly designed. The mug could have heartwarming messages or funny ones that make them smile or bring back sweet memories every time they take a sip.

Personalised journal


I'm sure the person you are buying a gift for has some amazing ideas and thoughts that they need to write down. Getting them a journal for that is a nice gift but what will make it extra special is if you have the front personalised for them.
Related Videos about Cheap Gift Ideas That Look Expensive For Love :
EXPENSIVE LOOKING DIY GIFTS & DEOCR!!
10 Affordable Gift Ideas SHE Will LOVE Under $30 | Inexpensive Gifts For Women
6 Affordable Gifts To Get the Girl You Like
Cheap Gift Ideas
How to Make a Cheap Gift Look Expensive
Cheap Gift Ideas That Look Expensive For Love
cheap gifts for expensive taste, cheap gifts that look expensive for christmas, cheap thoughtful gifts, gifts that look expensive but aren't uk, cheap things that look expensive, expensive unique gifts, cheap christmas presents, fancy gift ideas,